You are here
Northside - Hotlum/Bolam
Climbing Route(s):
Whitney Glacier, Bolam/Whitney Ridge, Bolam Glacier, Hotlum/Bolam Ridge, Hotlum Glacier
Date/Time of Observation:
Sunday, July 21, 2019 - 4:45pm
Position:
Climbing Ranger
General Conditions
---
A climb of Hotlum/Bolum ridge found a mostly snow free trail to the camp at 9,800 feet from Northgate trailhead. Please try to stay on the trail as this helps control erosion. Consistent snow can be found above 10,000 feet. Snow surfaced textures varied with suncups, hard packed snow, and patches of softer melted snow. Warm overnight temperatures have allowed the snow to quickly transition to softer conditions on the descent around 10:30 am. The upper bergschrunds below the ramp is beginning to show. Use caution if you decide to glissade the ramp as it is directly above this bergshrund.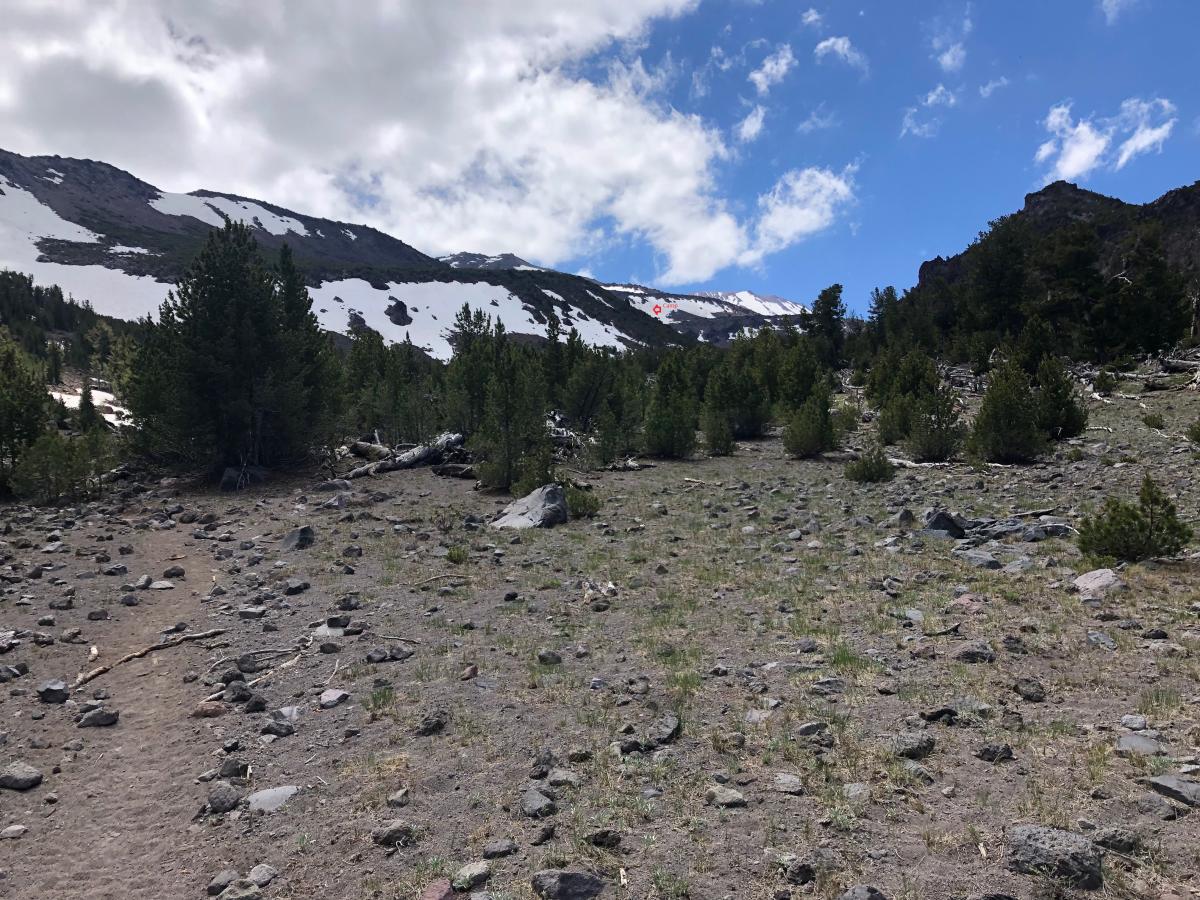 Northgate trail ~7,800 feet
---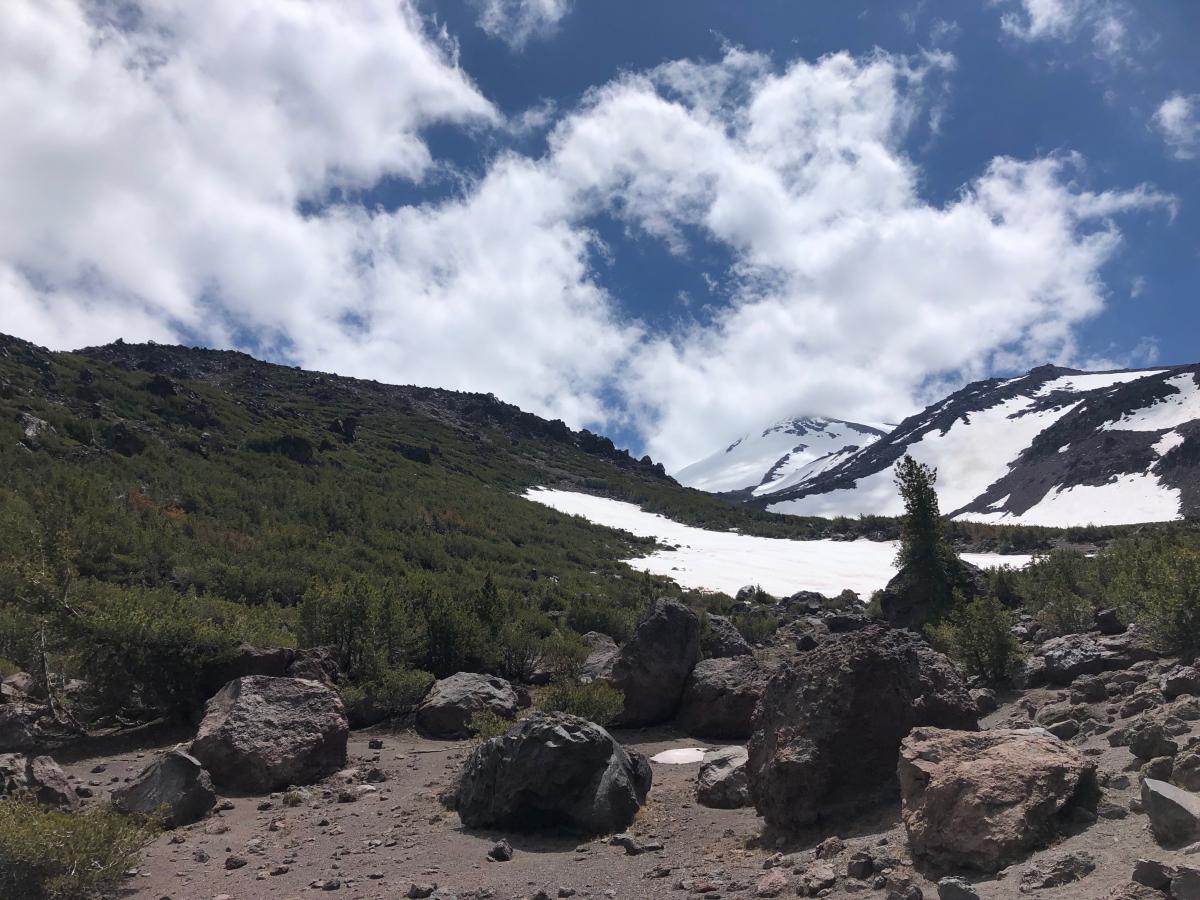 Small patch of snow on the trail to Northgate camp ~ 8,200 feet
---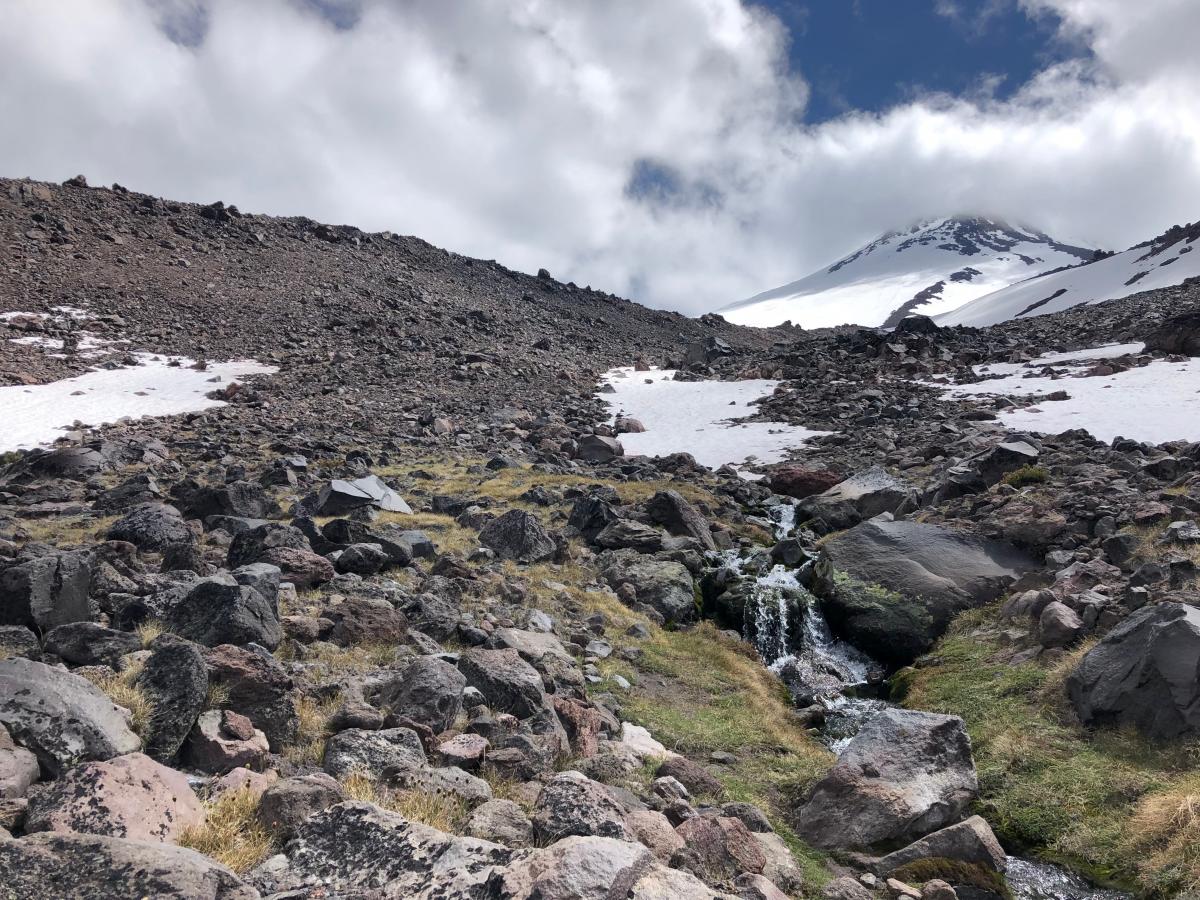 Water and dry camping available ~ 9,800 feet
---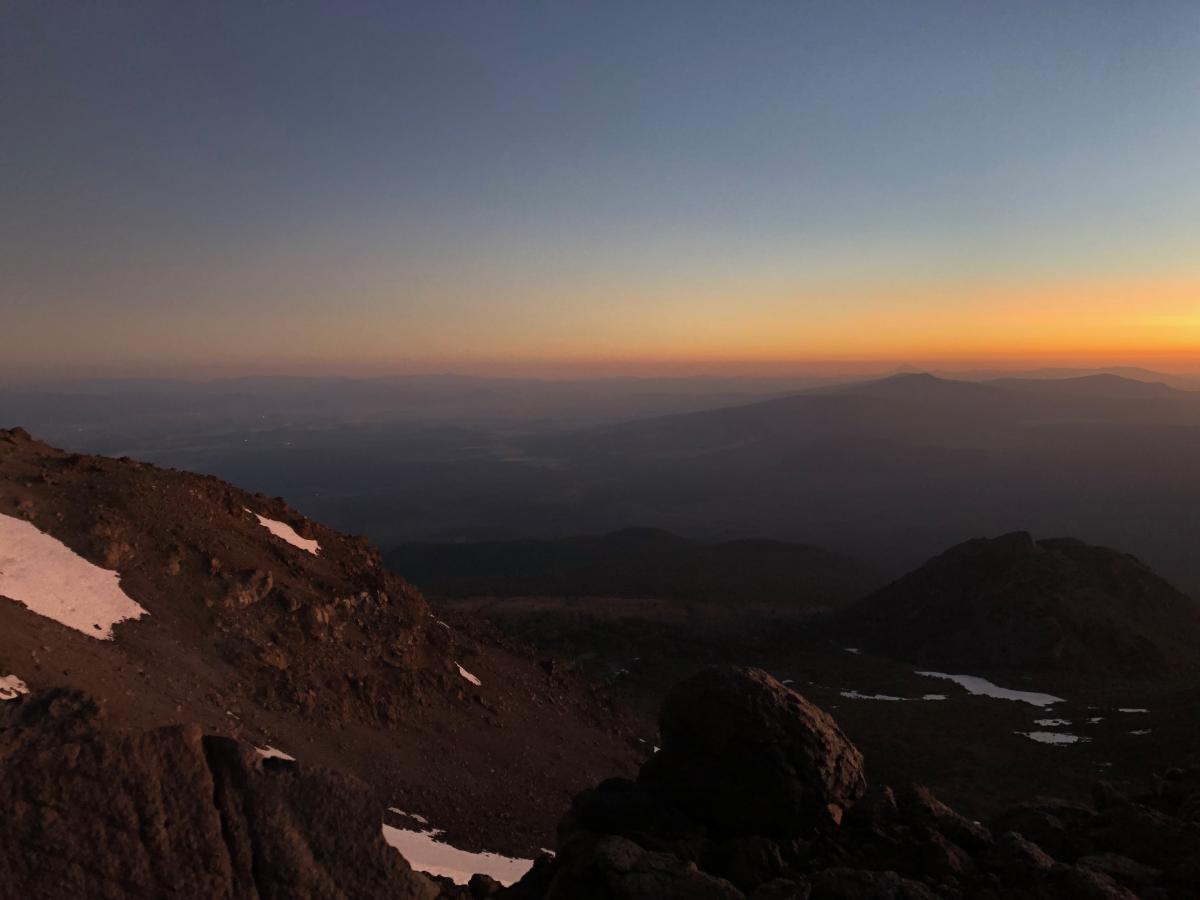 Sunset
---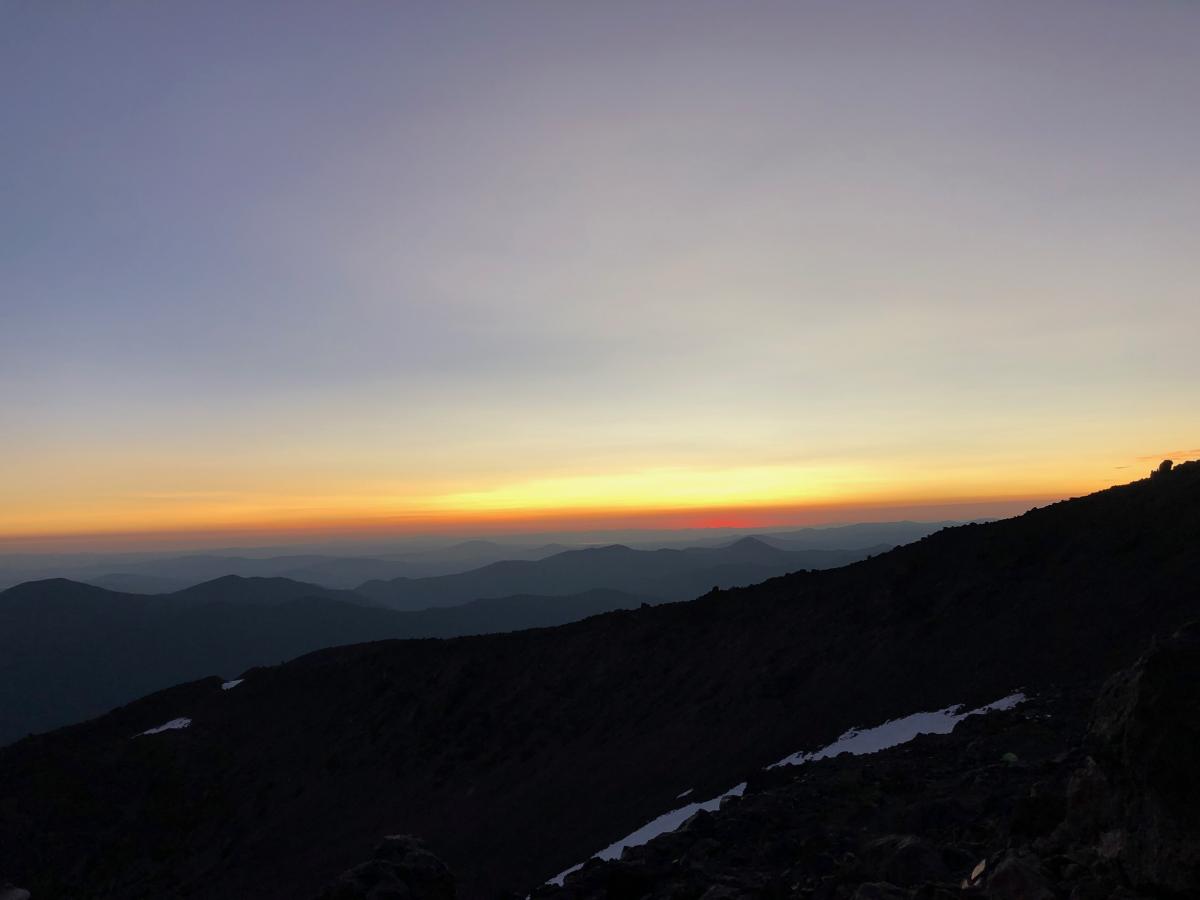 Sunrise
---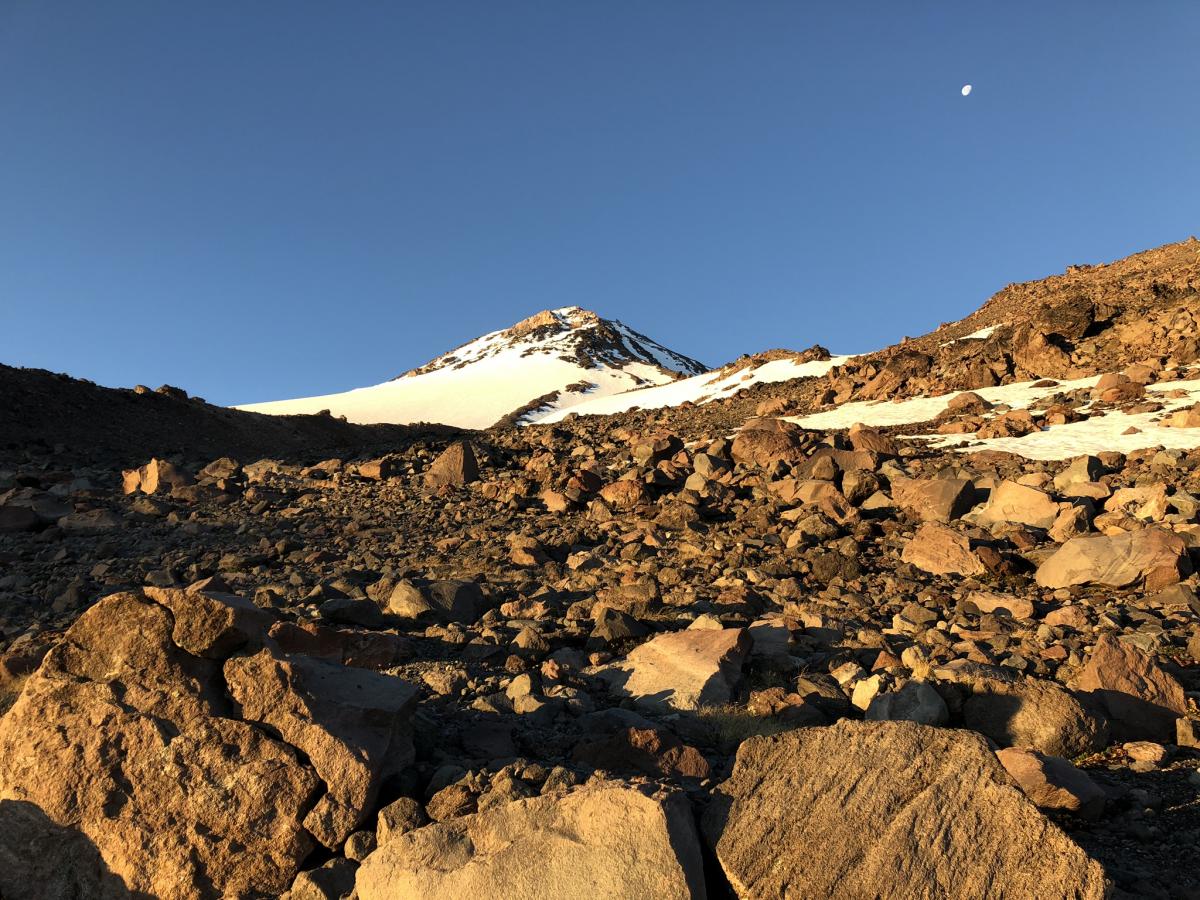 Looking up Hotlum/ Bolum Ridge ~ 10,600 feet
---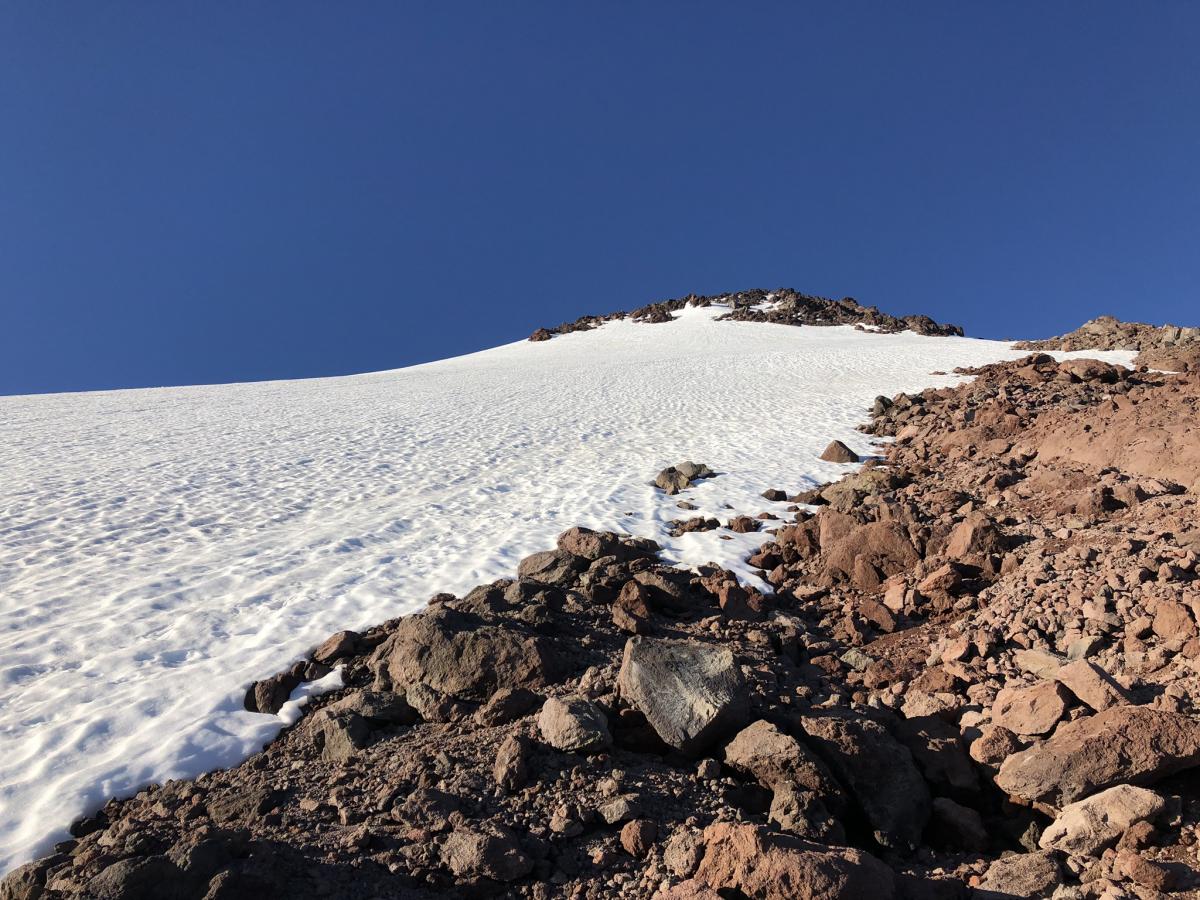 Looking up Hotlum/ Bolum Ridge ~ 11,200 feet. Note: the route traverses to the left from here to enter the ramp.
---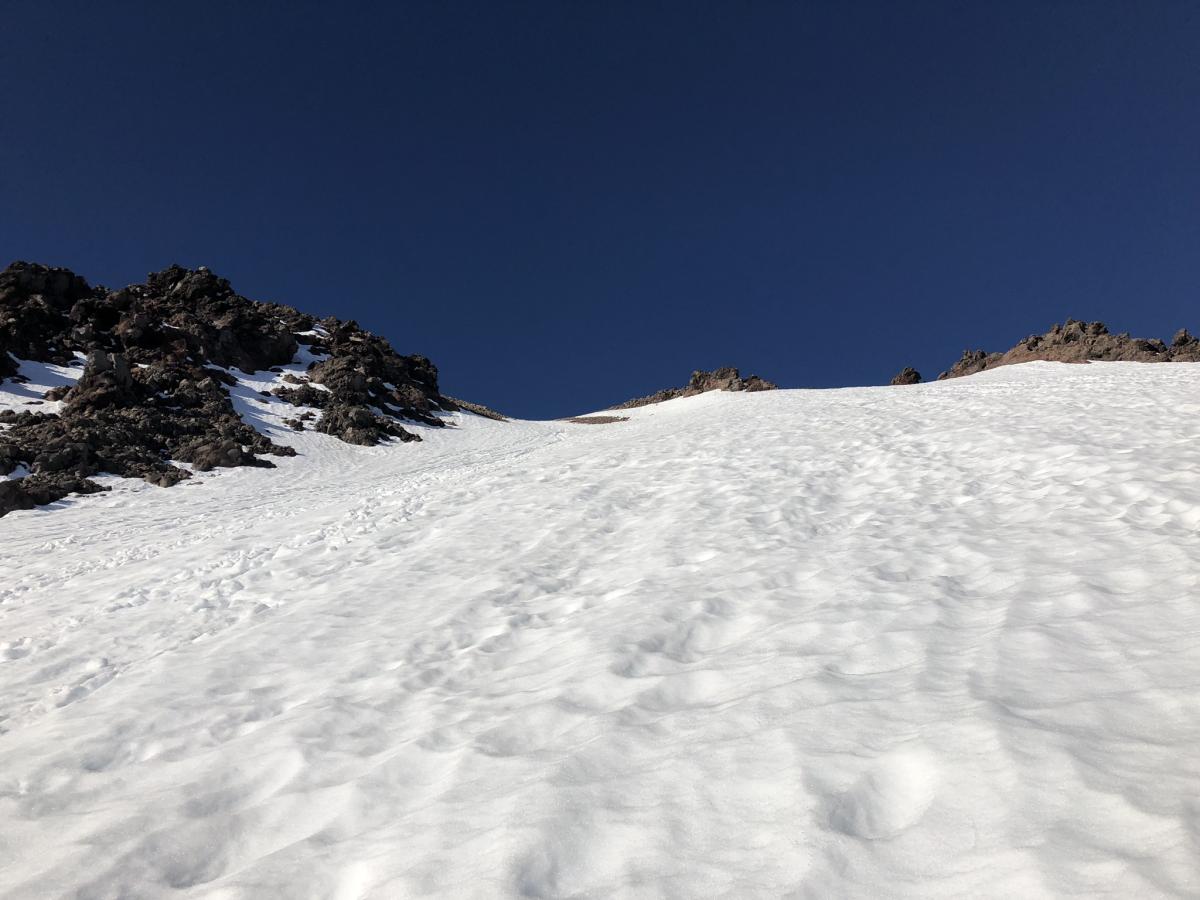 Looking up The Ramp. ~ 11,600 feet
---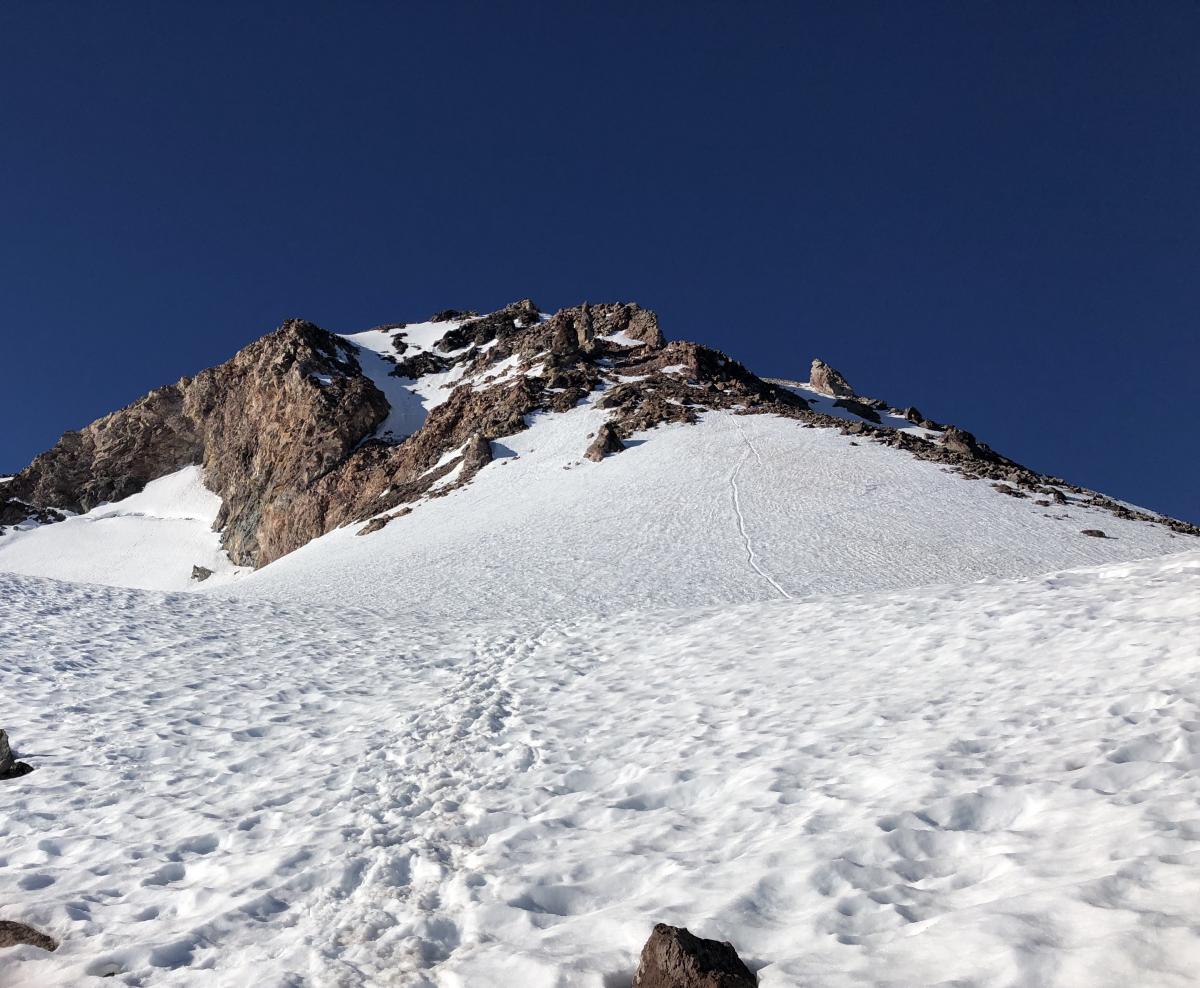 Looking toward The Rabbit and the Sharks Tooth ~ 12,200 feet. Note: route goes generally up and right. Follow the trail in scree. 
---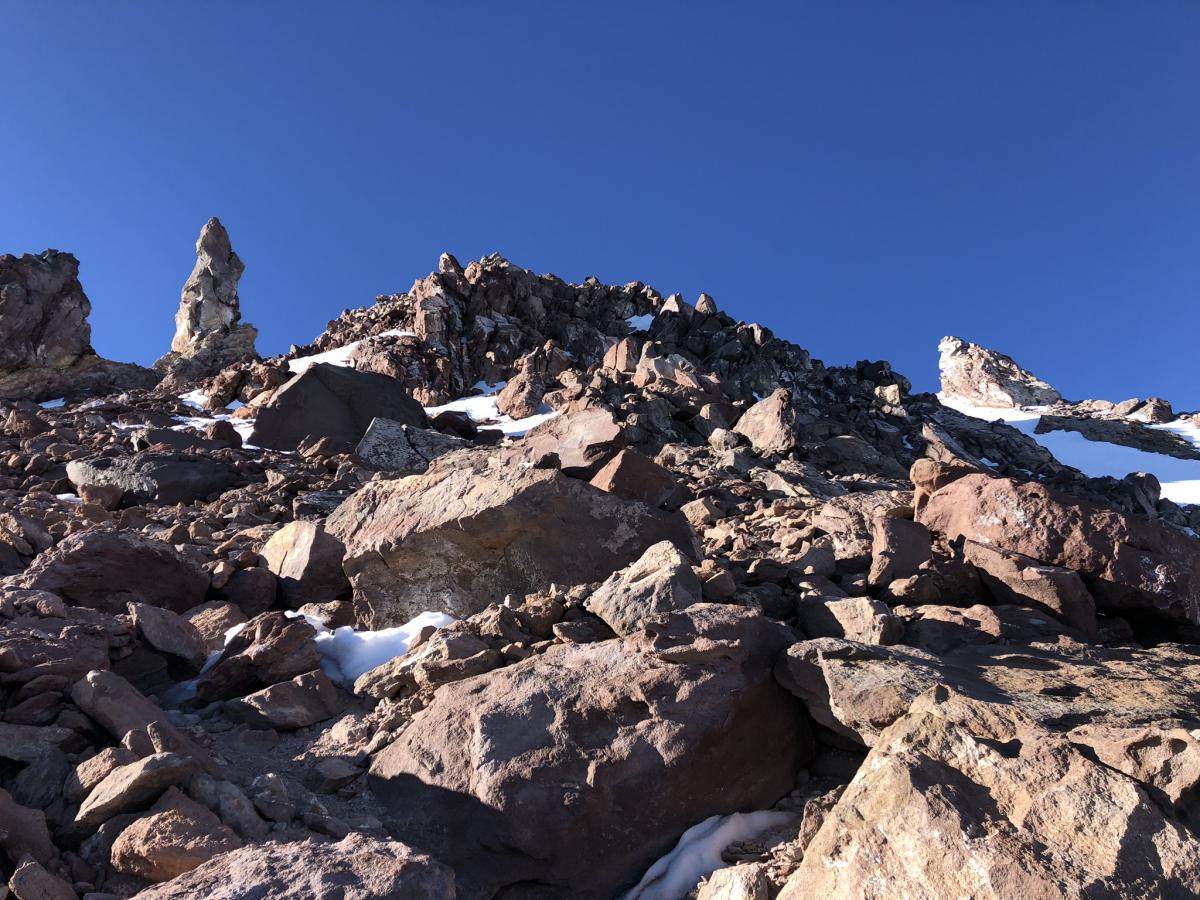 Approaching the Rabbit ~ 12,500 feet. Note: traverse right from the Rabbit. 
---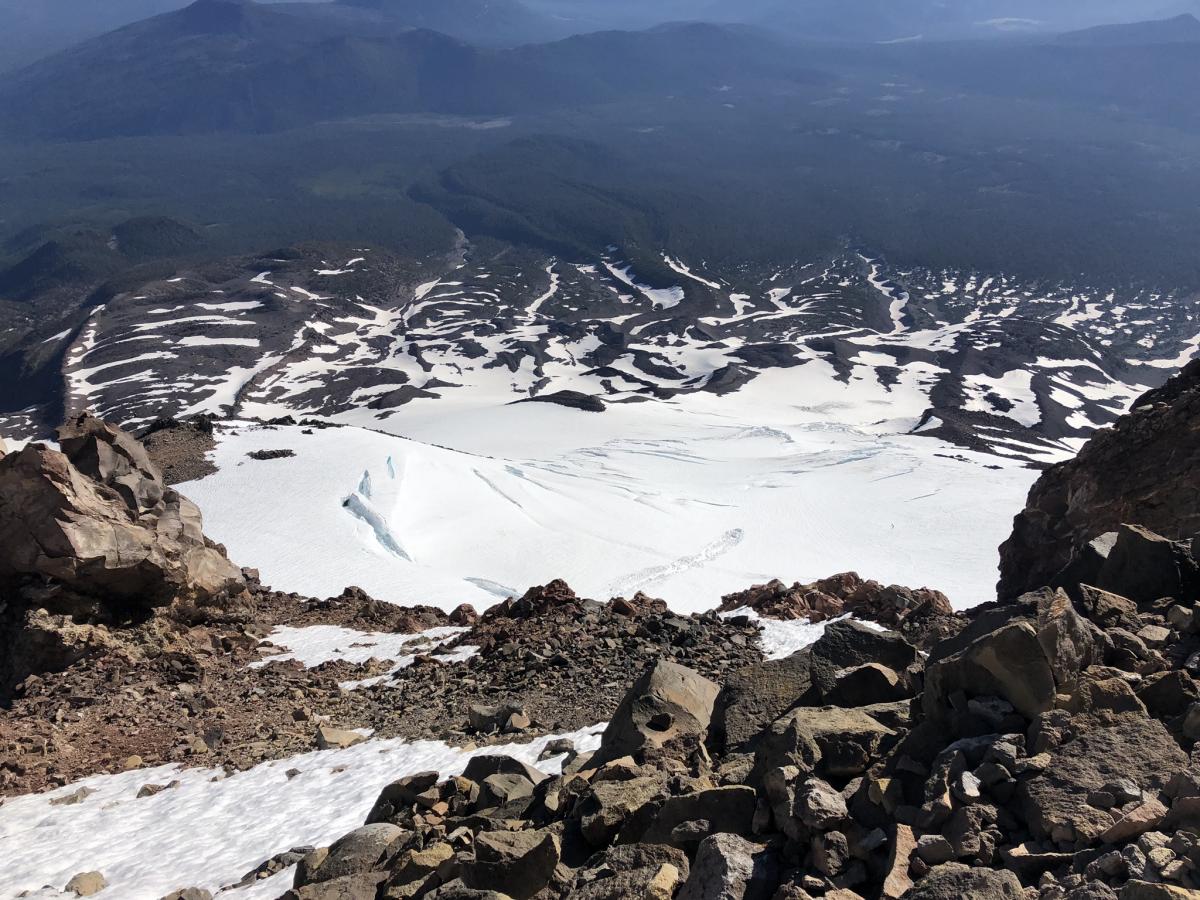 Looking down Hotlum Glacier
---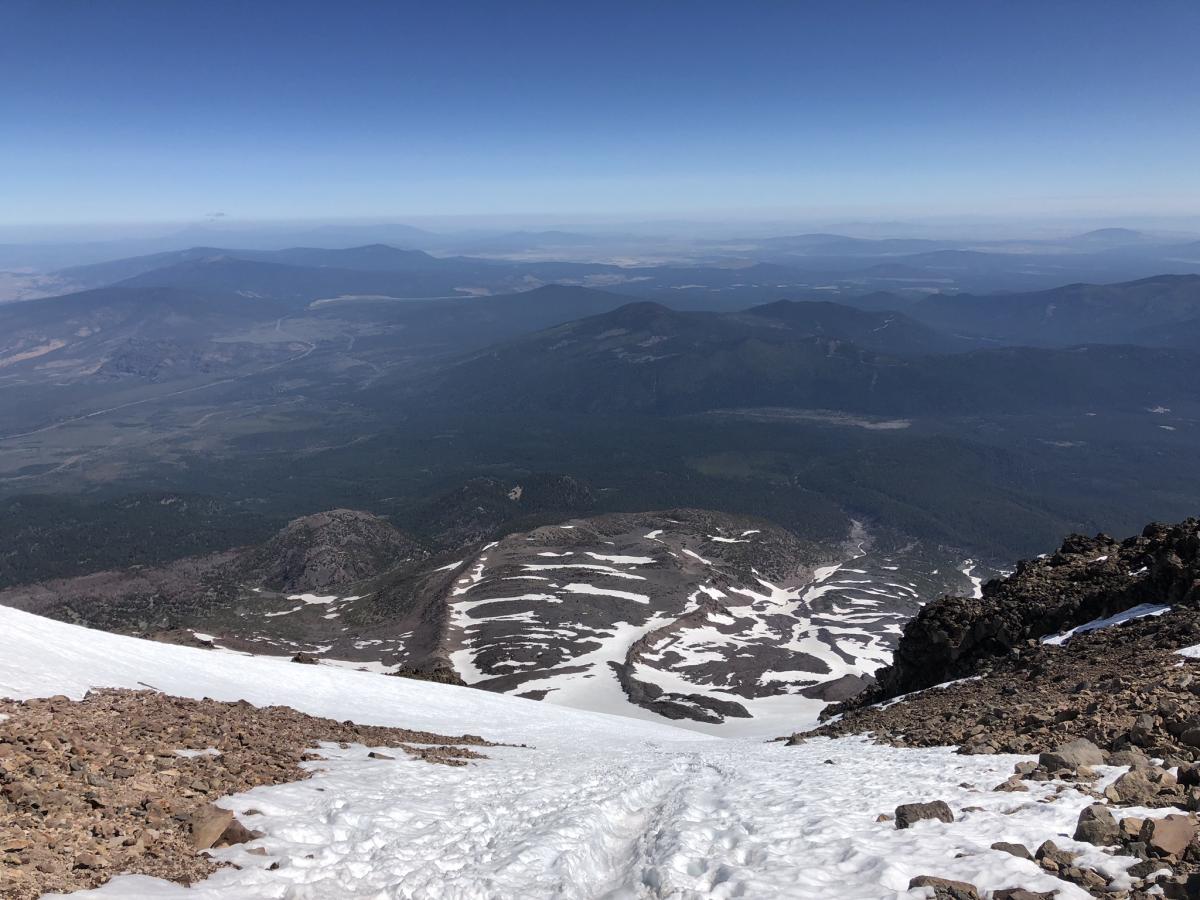 Looking down the Ramp. Note: use caution glissading this track crosses a crevasse at ~ 11,000 feet.