You are here
Panther Meadows and Old Ski Bowl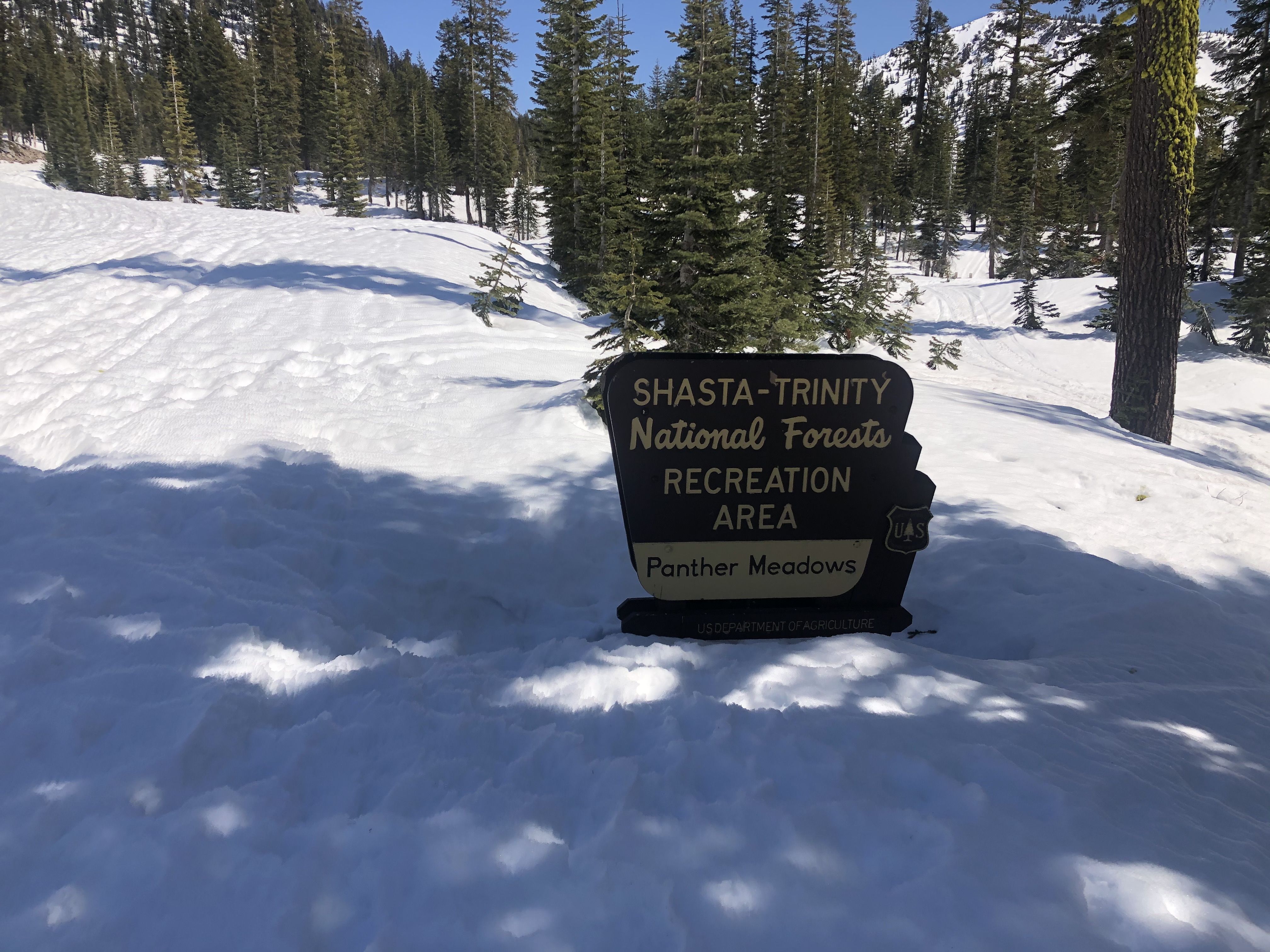 Climbing Route(s):
Sargents Ridge
Date/Time of Observation:
Sunday, April 11, 2021 - 11:30am
Position:
Climbing Ranger
General Conditions
The Everitt Memorial Highway currently ends at a closed gate at Bunny Flat. One can walk, ski, or snowmobile further up the road to Panther Meadows and Old Ski Bowl. Well compacted snow covers the road but expect it to get soft in the afternoon. We measured 59 inches of snow at Lower Panther Meadow. South facing aspects are showing patches of dirt and rock. Snow surfaces are covered in tree debris and dirt blown from exposed patches. Similar to Avalanche Gulch, the strong winds this winter blew the snow from all ridge routes, and we do not recommend climbing Sargents or Green Butte ridge this season due to rockfall concerns. Snowmobiling is still possible but know that many rocks and obstacles exist.