You are here
Panther Meadows, Old Ski Bowl and South Gate Meadows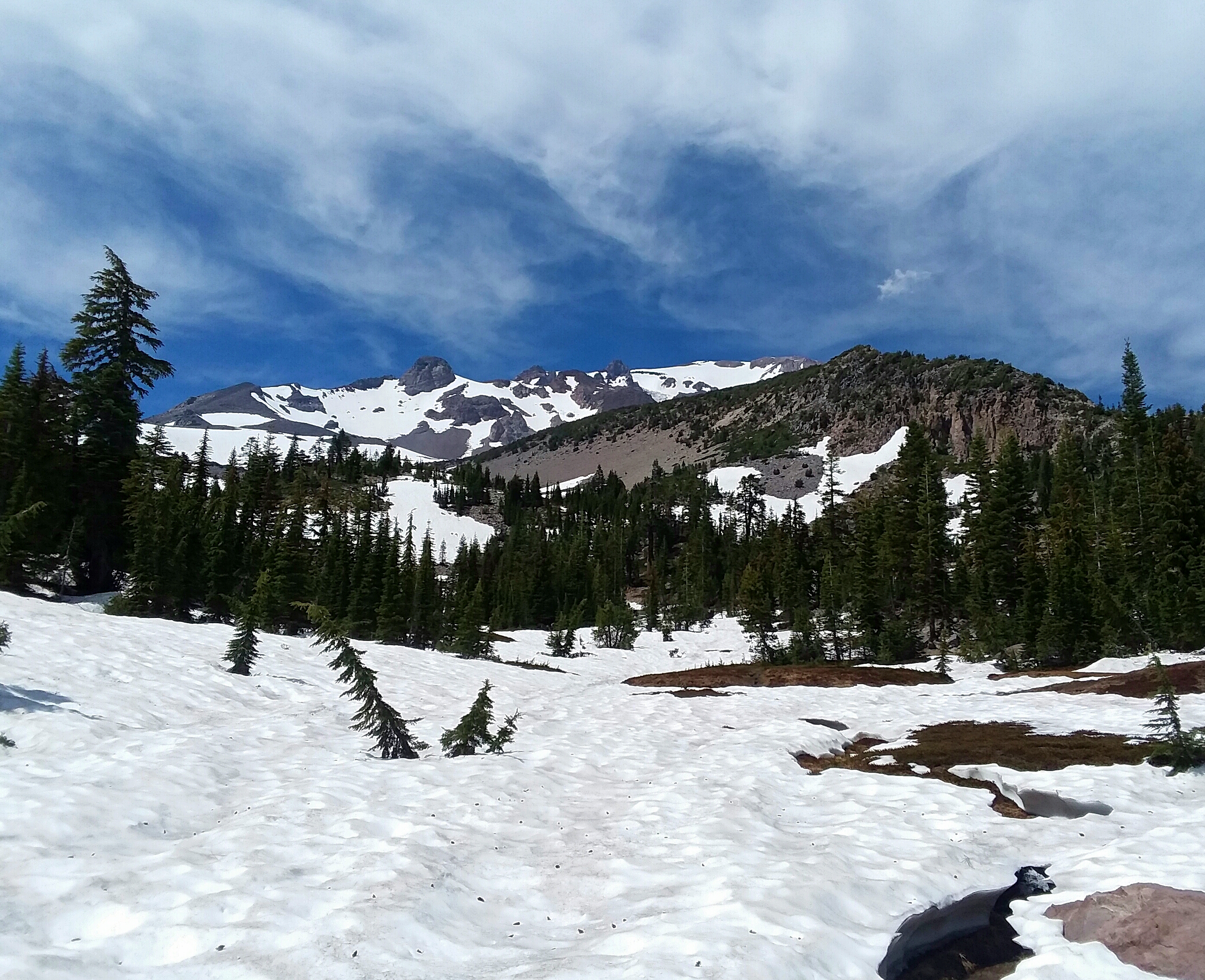 Climbing Route(s):
Sargents Ridge
Date/Time of Observation:
Sunday, July 21, 2019 - 7:30am
Position:
Climbing Ranger
General Conditions
Panther Meadows is snow-free but extremely wet. Hikers who walk past the locked gate at Bunny Flat to access Panther Meadows, please stay on the trails as the meadow is very fragile.  The  Everitt Memorial Highway ends at the Old Ski Bowl.  Here one can walk further up the mountain at the Old Ski Bowl Trailhead or hike the South Gate Meadows Trail.  Expect to encounter snow and be prepared to use good navigational skills. South Gate Meadows still has a foot of snow covering it with drifts up to 3 feet deep in spots with some bare patches of ground also showing.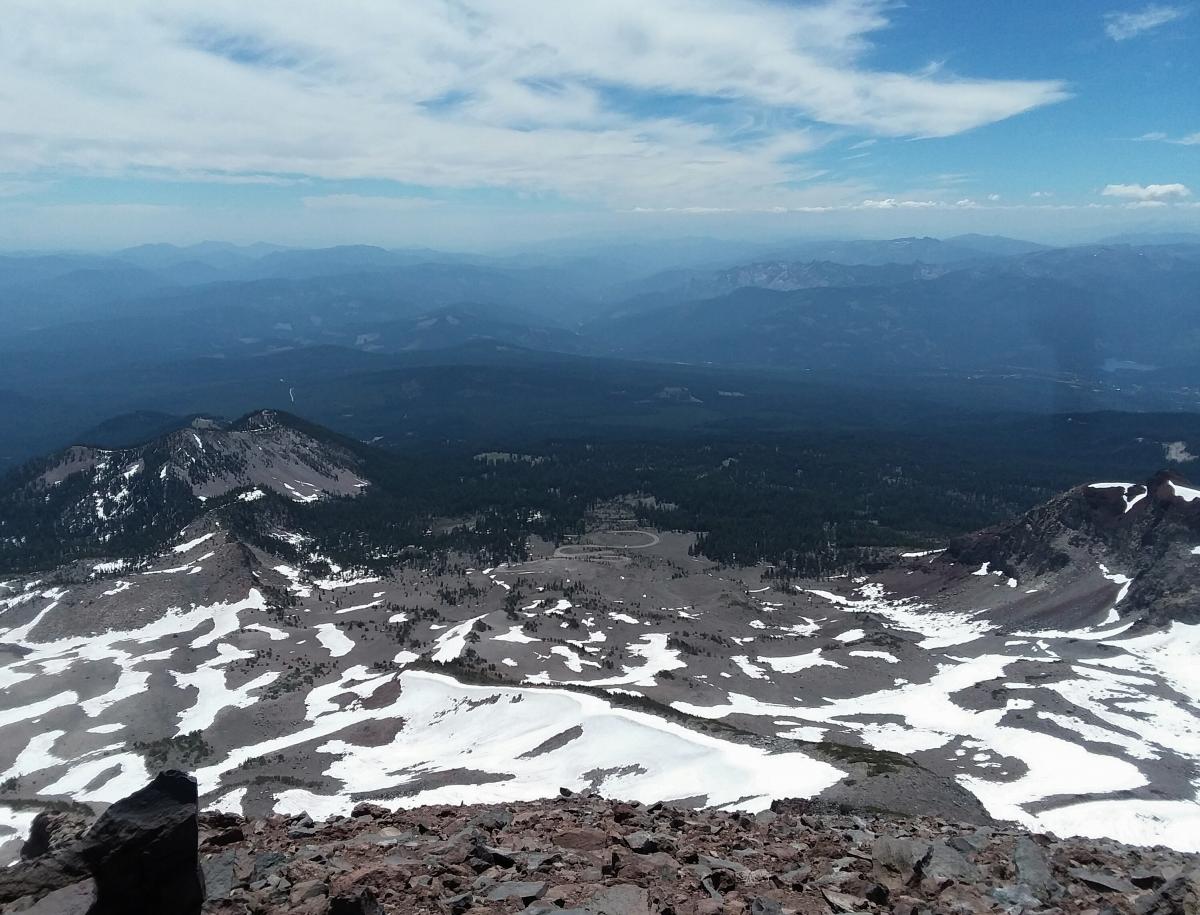 Old Ski Bowl view from the top of the spur ridge where it meets Sargents Ridge 10,300 feet
---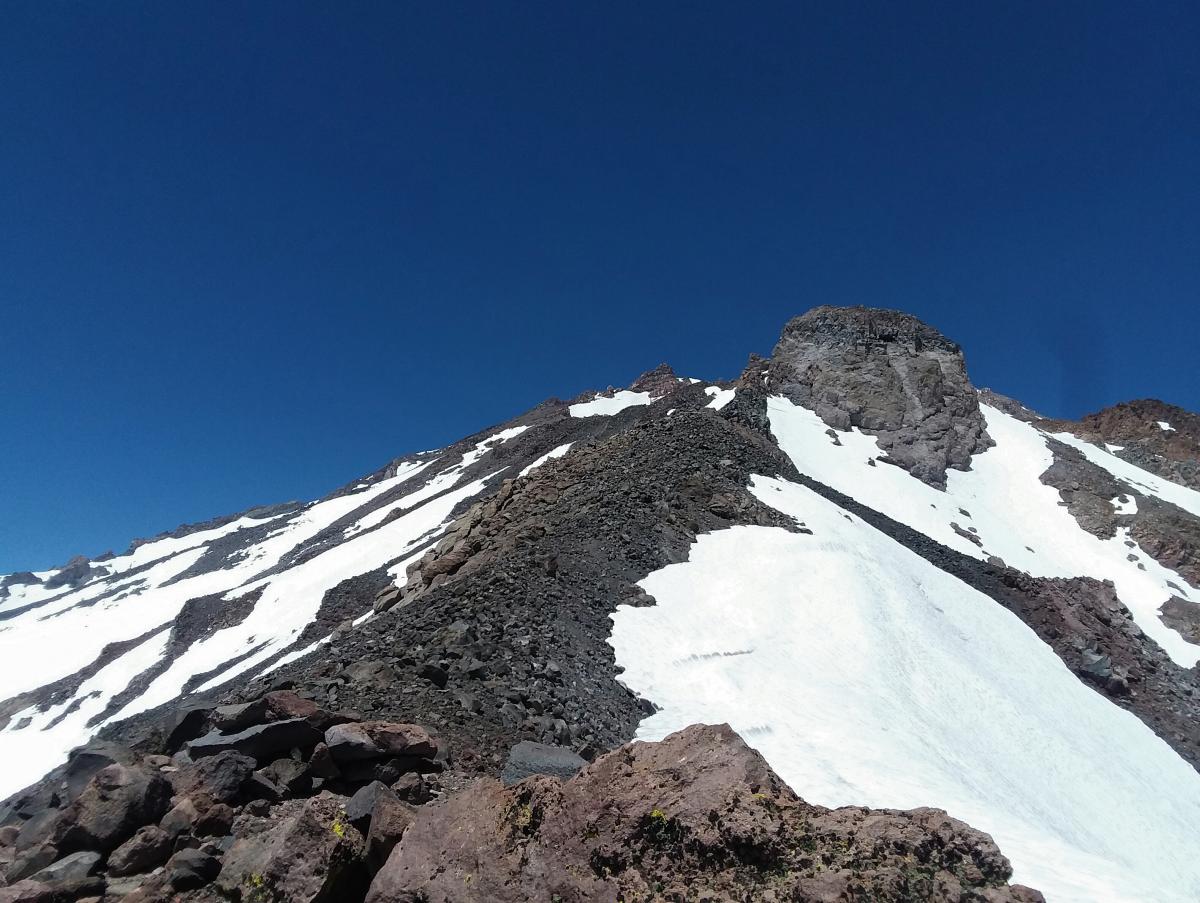 Sargents Ridge 10,300 feet looking up at Shastarama Point
---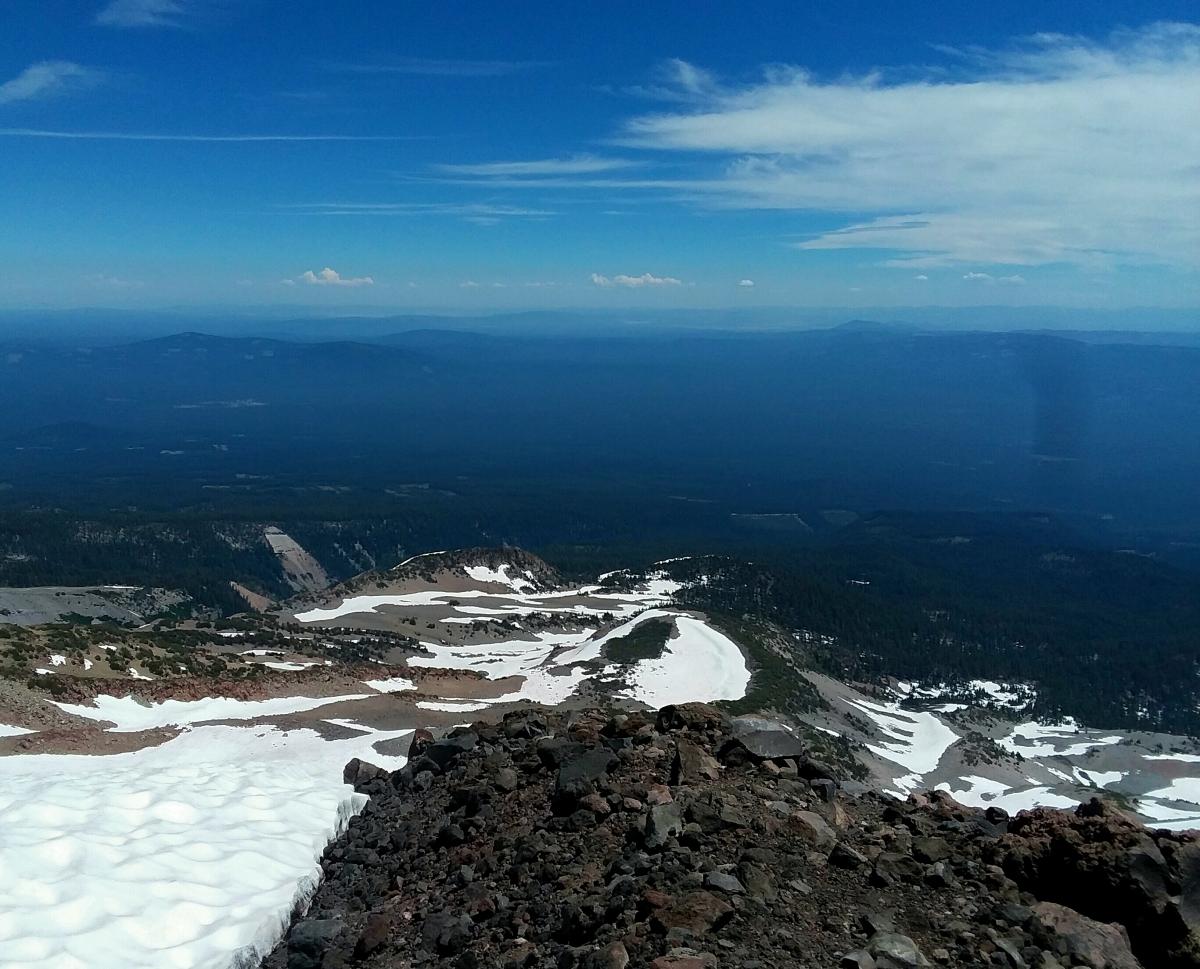 Dropping Sargents Ridge down into South Gate Meadows seen on lower right of photo. 
---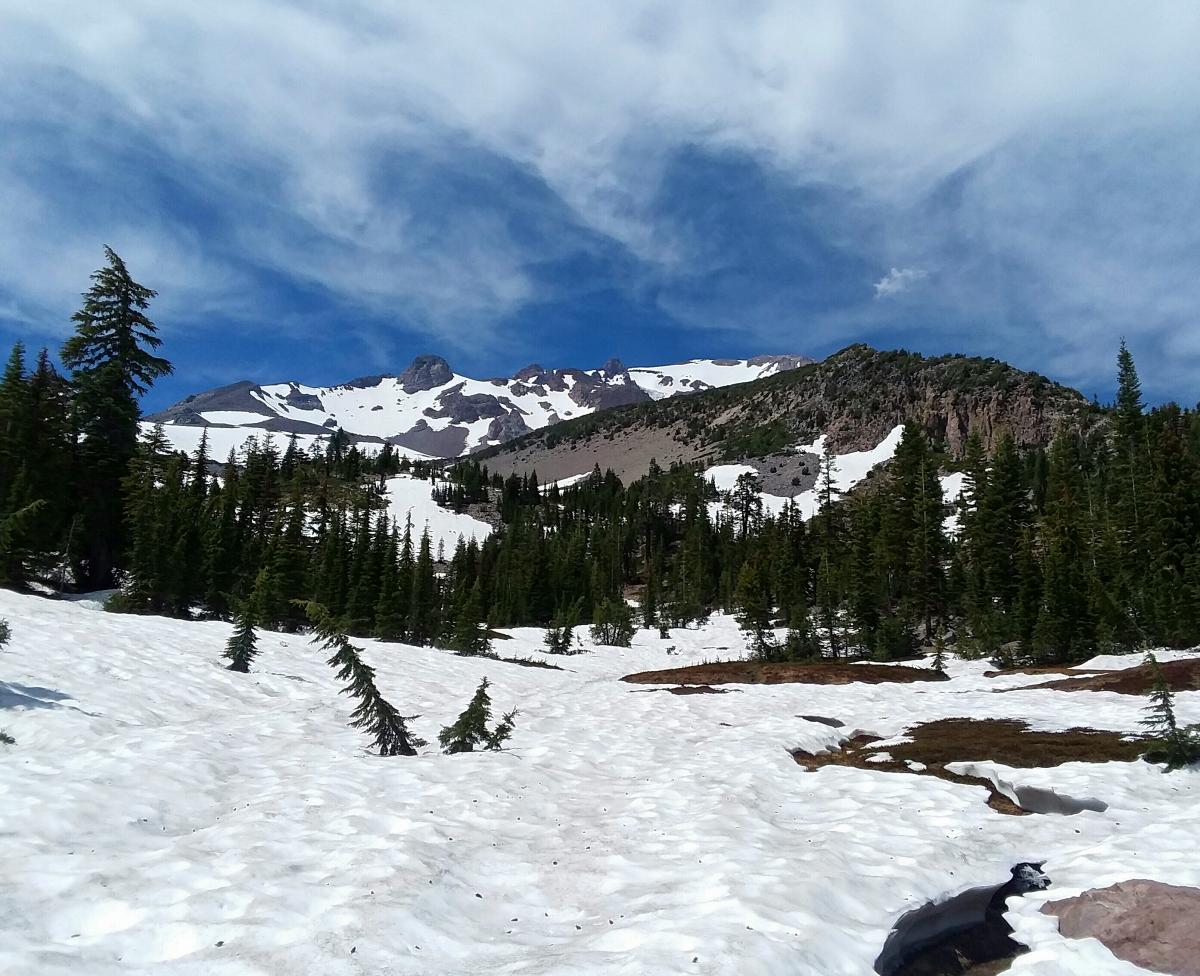 South Gate Meadows