You are here
Photo Select: Avalanche Gulch, Casaval Ridge, West Face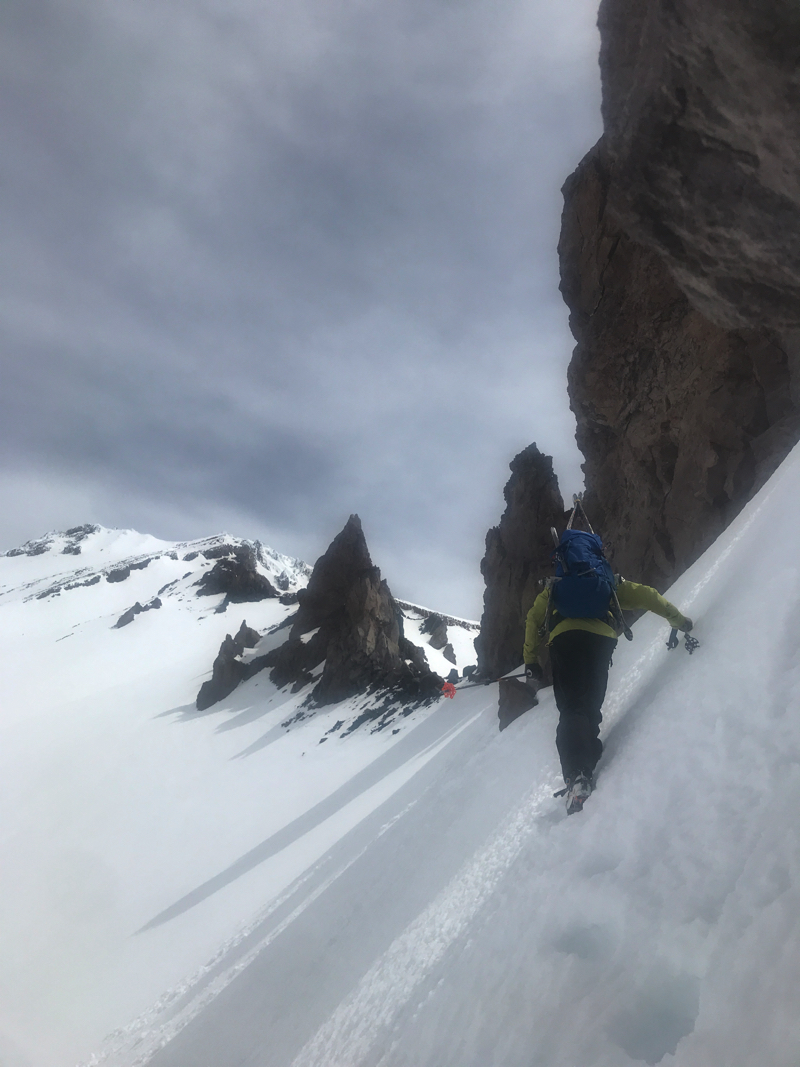 Climbing Route(s):
Avalanche Gulch, Casaval Ridge, West Face, Cascade Gulch
Date/Time of Observation:
Sunday, May 6, 2018 - 9:00am
Position:
Climbing Ranger
General Conditions on May 6, 2018
Conditions:
Overall, climbing conditions were great this weekend on all routes. Rangers spent time on several routes including Avalanche Gulch, Casaval Ridge and the West Face. Saturday brought mostly cloudy skies and the threat of thunderstorms, but the clouds remained high and visibility was good throughout the day. Chilly temperatures and a stiff breeze hosted most on the upper mountain. The lower ramparts brought warm temps and mushy snow conditions in the afternoon. Overnight re-freeze has been poor and while the snow is supportable in the morning, some post-holing is likely on more obscure routes. The well traveled "trails" have a decent boot-pack going. We think you'll survive without snowshoes, but some folks like to bring them. In our opinion, they are not necessary. Rime ice and rocks fall potential has been low, but that doesn't mean the hazard is absent. Always wear a helmet and keep your head up. Yell "Rock!" for others if you happen to see any rockfall. The snow surfaces are smooth and firm in the AM hours on the upper mountain. A long slide for life is possible. Know how to self arrest. All camping on the mountain is still on snow. Bring a shovel! The spring is not running at Horse Camp, however the bathrooms are open. One can ski almost all the way to Bunny Flat still, but this is changing daily. Expect to have to walk a bit in the next week or so.