You are here
September Snow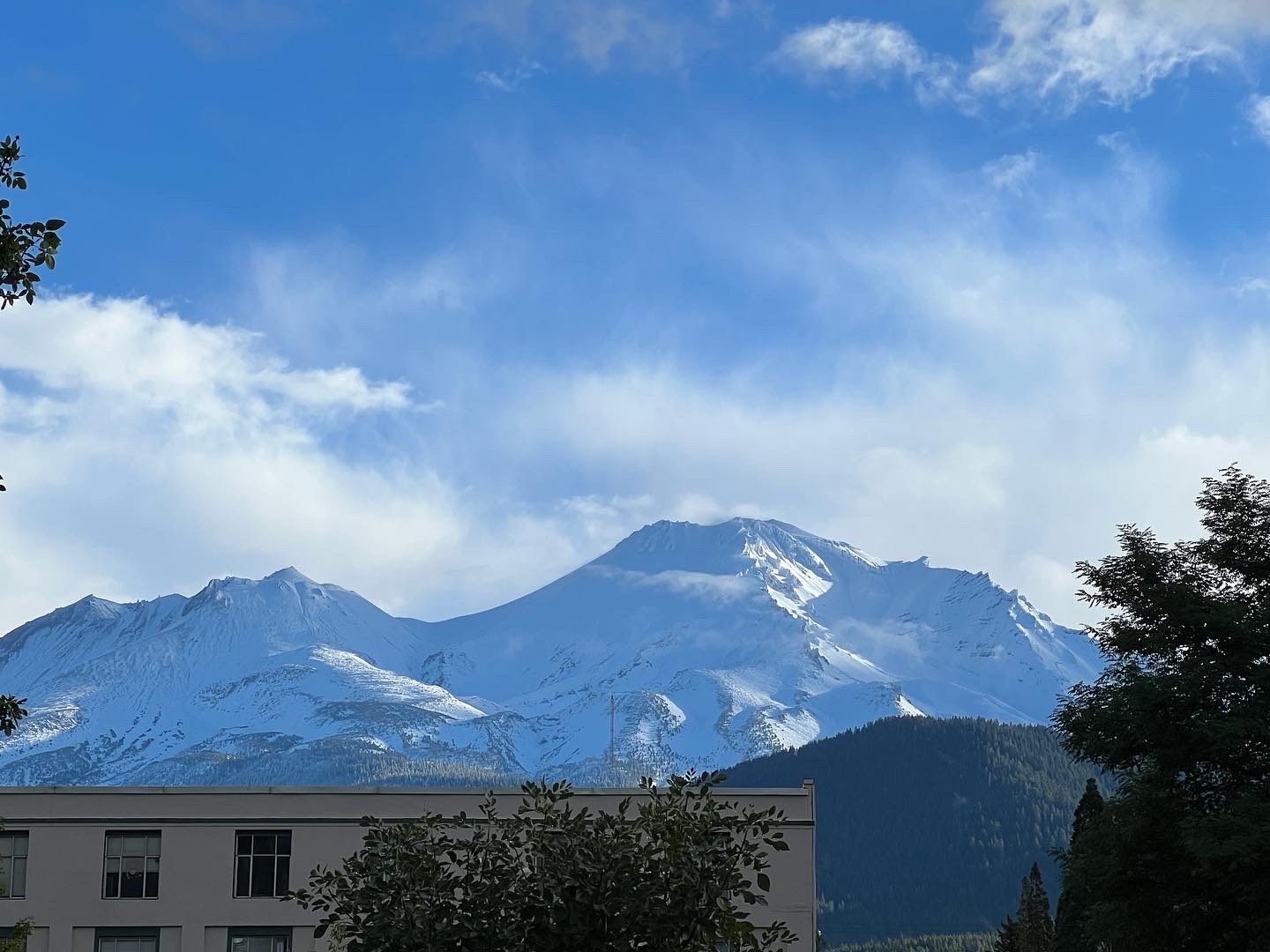 Climbing Route(s):
Avalanche Gulch, Casaval Ridge, West Face, Cascade Gulch, Sargents Ridge, Green Butte Ridge
Trailhead(s):
Bunny Flat, Ski Bowl
Date/Time of Observation:
Monday, September 19, 2022 - 8:00am
Position:
Climbing Ranger
General Conditions
All photos taken from the upper Old Ski Bowl parking lot.
Approximately 4 in. of snow fell last night at the top of Old Ski Bowl with snow depth increasing with elevation.  Warm temperatures this upcoming weekend will likely melt most, if not all, of the snow, but it sure is lovely to the see the mountain snow covered once again. If you intend to climb or recreate on the mountain in the next few days, prepare for colder and wetter conditions than normal. The weather looks unsettled for the next few days, although the bulk of the storm has passed. Thursday (9/22) will bring clear skies and warmer temperatures through the weekend.