You are here
Shastina Climb 12,330'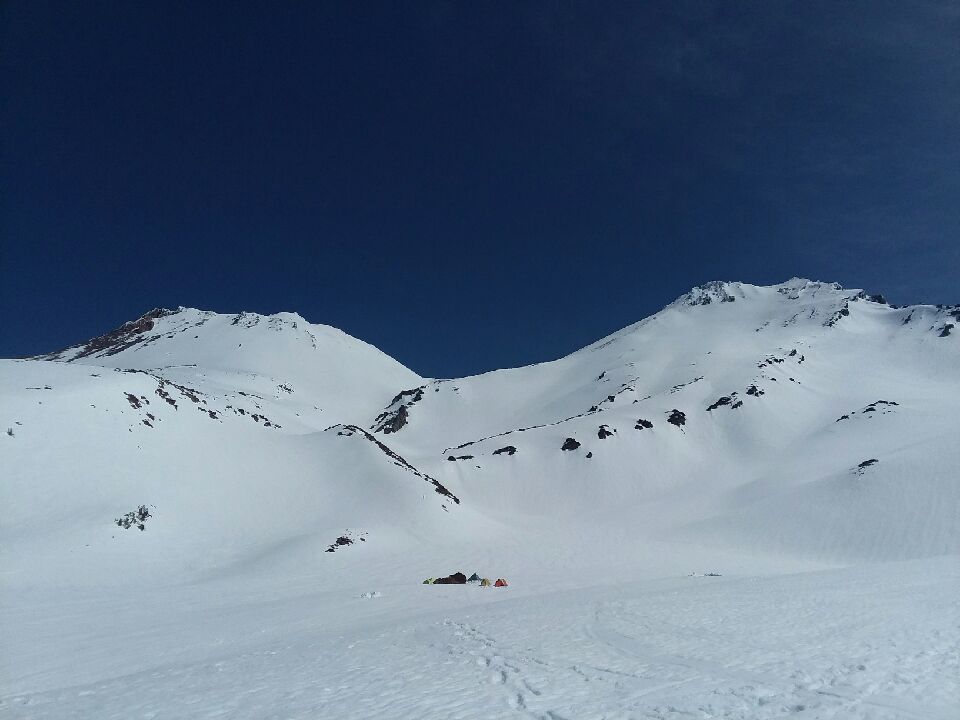 Climbing Route(s):
Casaval Ridge, West Face, Cascade Gulch
Date/Time of Observation:
Sunday, May 5, 2019 - 2:00pm
Position:
Climbing Ranger
General Conditions
We left Bunny Flat (6,950') to climb and snowboard down Shastina.  We headed towards Horsecamp and traversed the slopes and gullies behind the cabin heading in a northerly direction to Hidden Valley (9200'). The last traverse above lower Cascade Gulch before entering Hidden Valley can be firm in the early mornings, and there is a potential for a "slide for life".  Exercise caution.  Crampons or ski crampons and an ice axe are advised.   Hidden Valley is an excellent basecamp for a Shastina climb or for ascending Mt. Shasta via the West Face or Cascade Gulch.   To ascend Shastina either climb up Cascade Gulch to the saddle, turn left and ascend Shastina to the summit or there is a more direct, steeper route up the moraines and directly up Shastina via the "Lightning Bolt".  We took the direct route skinning up to the top of the last moraine and then boot packing at 11,000' to Shastina's summit (12,330'). The day warmed up and snow conditions softened.  Wind was calm.  There was a slight chance of thunderstorms in the forecast and a thunderhead was observed building on the southeast side of Mt. Shasta. It dissipated but climbers beware of thunderstorm potential.  Conditions descending Shastina were excellent for skiers and snowboarders. 
---
Traversing above Cascade Gulch into Hidden Valley.
---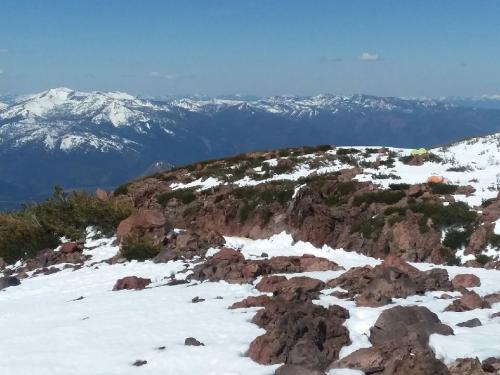 Campsites in the rocks at the entrace to Hidden Valley.
---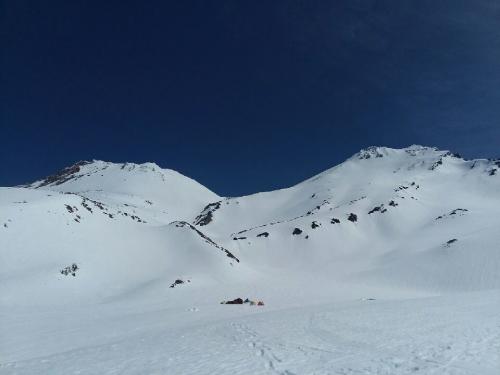 Hidden Valley.  Camp in the middle. Views of Shastina, Cascade Gulch, West Face routes. 
---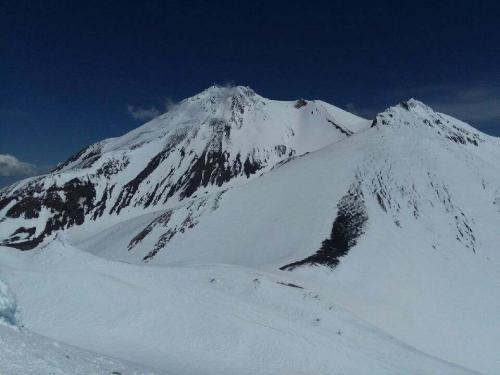 Mt. Shasta viewed from near Shastina summit.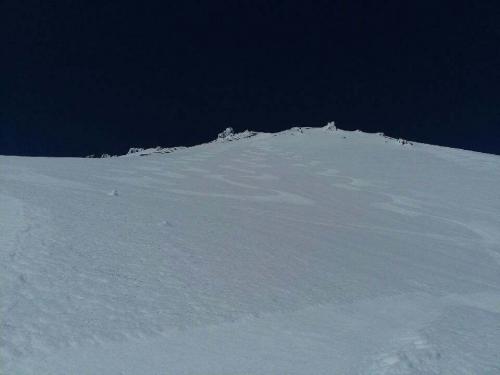 Snowboard tracks down Shastina.