You are here
Shastina via Hidden Valley and the Lightening Bolt Couloir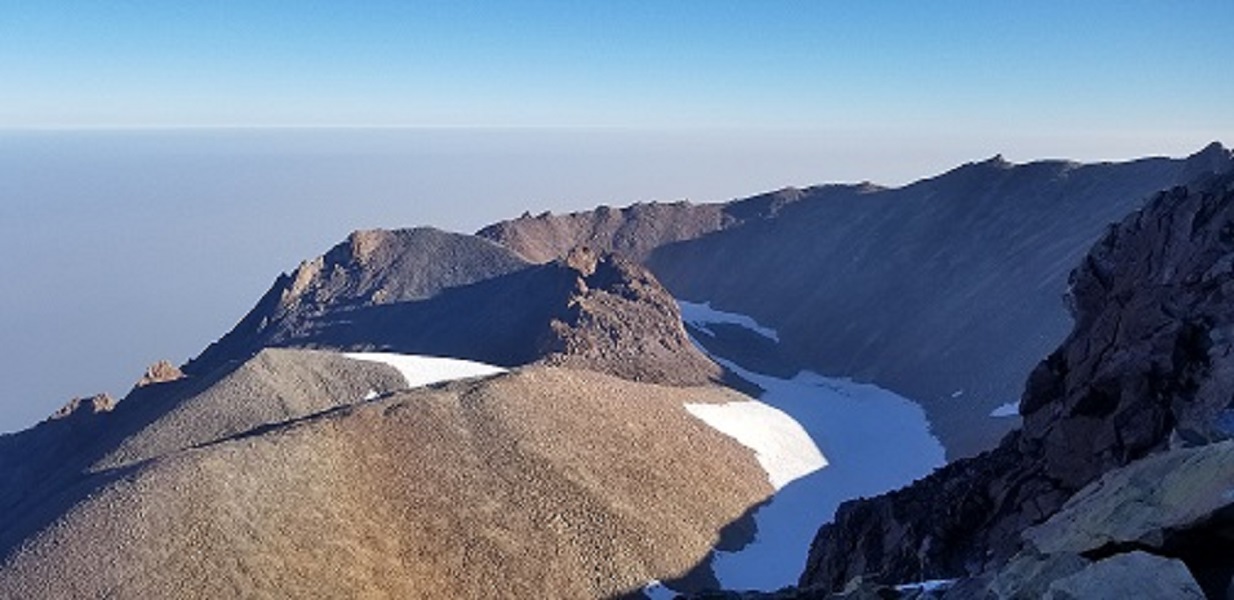 Climbing Route(s):
Cascade Gulch
Date/Time of Observation:
Sunday, July 29, 2018 - 2:15pm
Position:
Climbing Ranger
General Conditions on Aug 1, 2018
Conditions:
A few images submitted by the public via email (Photos: Pete Eddy)
Despite very smokey skies locally, a couple of folks hiked up Shastina via the Lightening Bolt Couloir, sans snow. The approach to this area of the mountain starts and Bunny Flat. Make your way up to Horse Camp. From there, find the trail that heads off to the north/northwest toward Hidden Valley. Some trails around Horse Camp lead to small bivy sites. Take the trail that continues on and contours over toward Hidden Valley. Chat with the cabin caretaker if you need a little direction. Follow the unmarked climber trail over to Hidden Valley.  From here, there is no trail. Pick your own adventure, either up Cascade Gulch or like these folks did, up the Lightening Bolt.  This route is snow free and a rock scree scramble. Large, unstable rocks are widespread. For most, we'd recommend a different route or waiting until next year when covered in snow.
This is a long day hike or perhaps a better two day adventure. Be prepared and don't get casual day syndrome! There is no water available in Hidden Valley or anywhere else except for Horse Camp. Plan and prepare properly and have a great day!