You are here
South and west side hiking and climbing update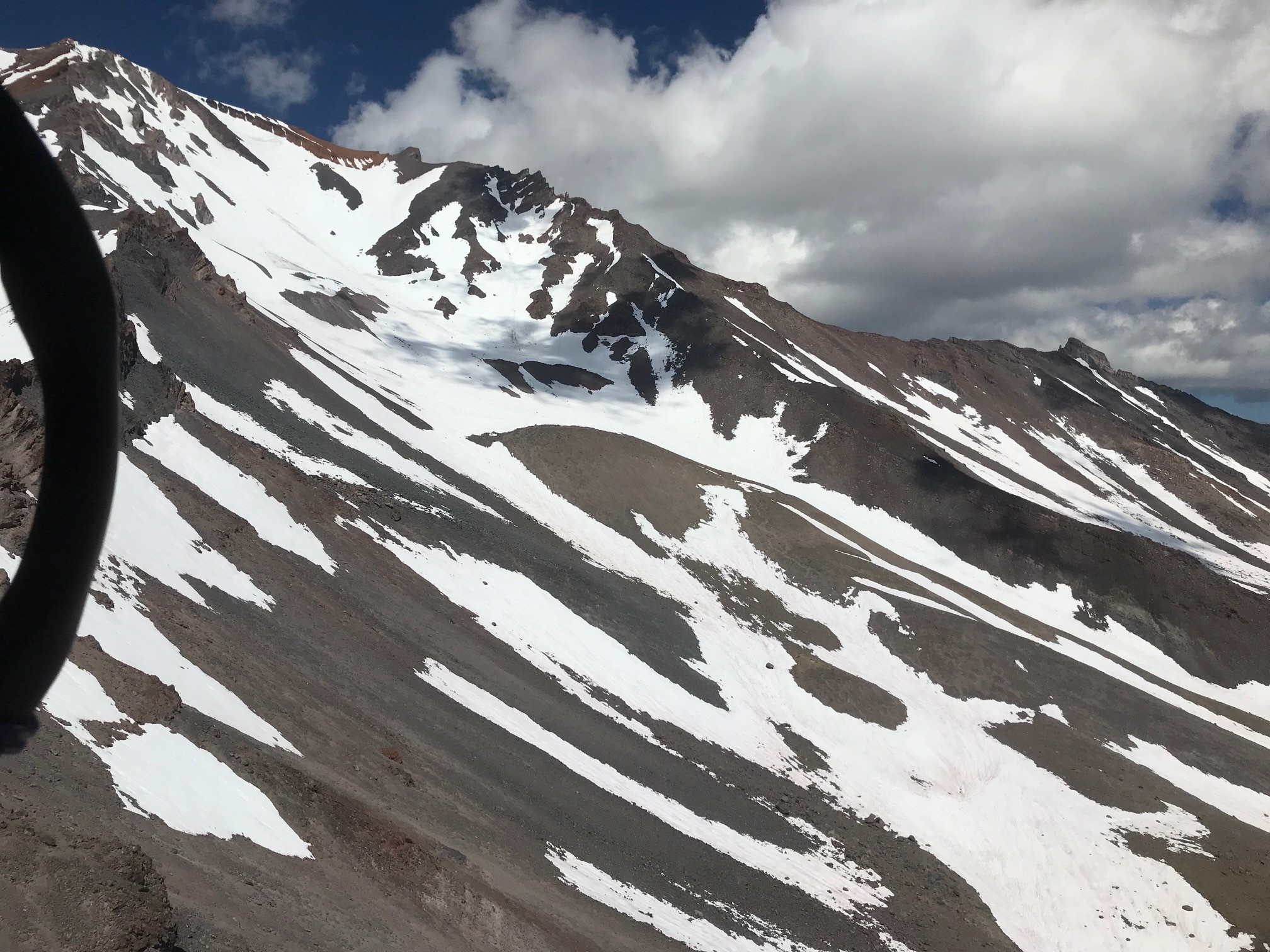 Climbing Route(s):
Avalanche Gulch, Casaval Ridge, West Face, Cascade Gulch, Sargents Ridge, Green Butte Ridge
Trailhead(s):
Bunny Flat, Sand Flat, Ski Bowl
Date/Time of Observation:
Friday, August 16, 2019 - 2:00pm
Position:
Climbing Ranger
General Conditions
Good climbing conditions are dwindling for all south and west side climbing routes. Rock fall has noticeably increased, slips and falls into rocky terrain exacerbate fall consequences, loose tallus slopes make for arduous one step up, two steps back climbing and knocking rocks onto perhaps others below. Outfitter guide services have ceased trips on all south and west side routes. All this said, day hikes to Horse Camp, Hidden Valley or Helen Lake (there is no lake) are completely reasonable and safe. Water is still available at Horse Camp. Please camp and travel on trails and durable surfaces. All ridge routes are completely melted out and not recommended. 
The gate is open at Bunny Flat allowing access to the Old Ski Bowl. This includes trailheads to South Gate Meadows, Panther Meadows and Gray Butte. All trails are mostly free of snow. Camp in designated areas only around Panther Meadows. Stay on ALL trails. Dispersed camping is allowed elsewhere on NFS land and in the Mount Shasta Wilderness. 
Other routes from the Clear Creek, Brewer Creek and Northgate trail heads are still in decent shape and the best options for later season climbs. Watch for sagging crevasse snow bridges if traveling on the glacier(s). 
If you have questions and would like to speak to a boots on the ground ranger, call us at 530.926.9614 or the very helpful front desk personnel at 530.926.4511