You are here
South Side Conditions Update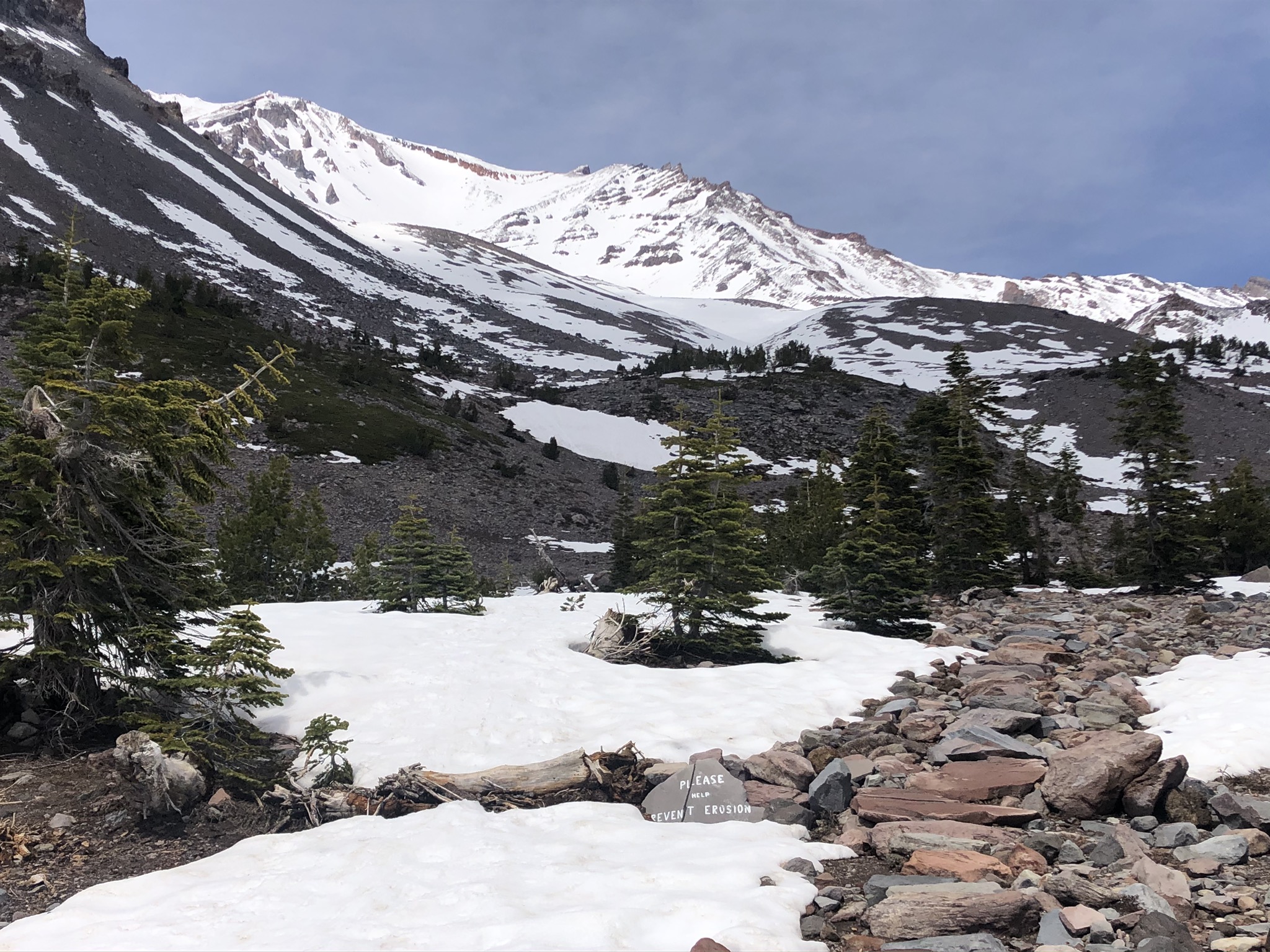 Climbing Route(s):
Avalanche Gulch, Casaval Ridge, Sargents Ridge, Green Butte Ridge
Date/Time of Observation:
Monday, June 1, 2020 - 7:30am
Position:
Climbing Ranger
General Conditions
A quick-moving thunderstorm brought mixed rain and snow to the Mount Shasta area this past weekend (5/30-5/31).  We observed approximately six inches of new snow at Lake Helen. Snow surfaces are smooth; however, with the sun high in the sky, snow conditions are quick to change. Most of the new snow received at lower elevations has already settled into the snowpack.
Climbing and skiing conditions are good on the South Side routes, but there are many signs that the snowpack is shallow and quickly deteriorating. Casaval Ridge, Green Butte, and Sargents Ridge all have sections of exposed rock.  Dry camping exists at Lake Helen. There is no running water, bring enough fuel to melt snow.  Please pack out everything you pack in and keep your camp clean. The southeast side of the camp is where climbers can go to the bathroom and use pack out bags in privacy. 
Climbers getting lost in whiteout conditions is one of the top search and rescue incidents we get every year. Spring thunderstorms are a common occurrence. Always come prepared and check the weather. The National Weather Service's Recreational Report is an excellent place to start. Have "mountain sense" and make sound decisions. DO NOT climb into a whiteout.  Carrying proper navigation tools will also be necessary. Be prepared for winter conditions and make good decisions. Keep your group together. Poor weather and deep, fresh snow will likely thwart most summit attempts. For more information, call 530-926-4511 to speak with the knowledgeable front desk personnel.