You are here
South Side Conditions Update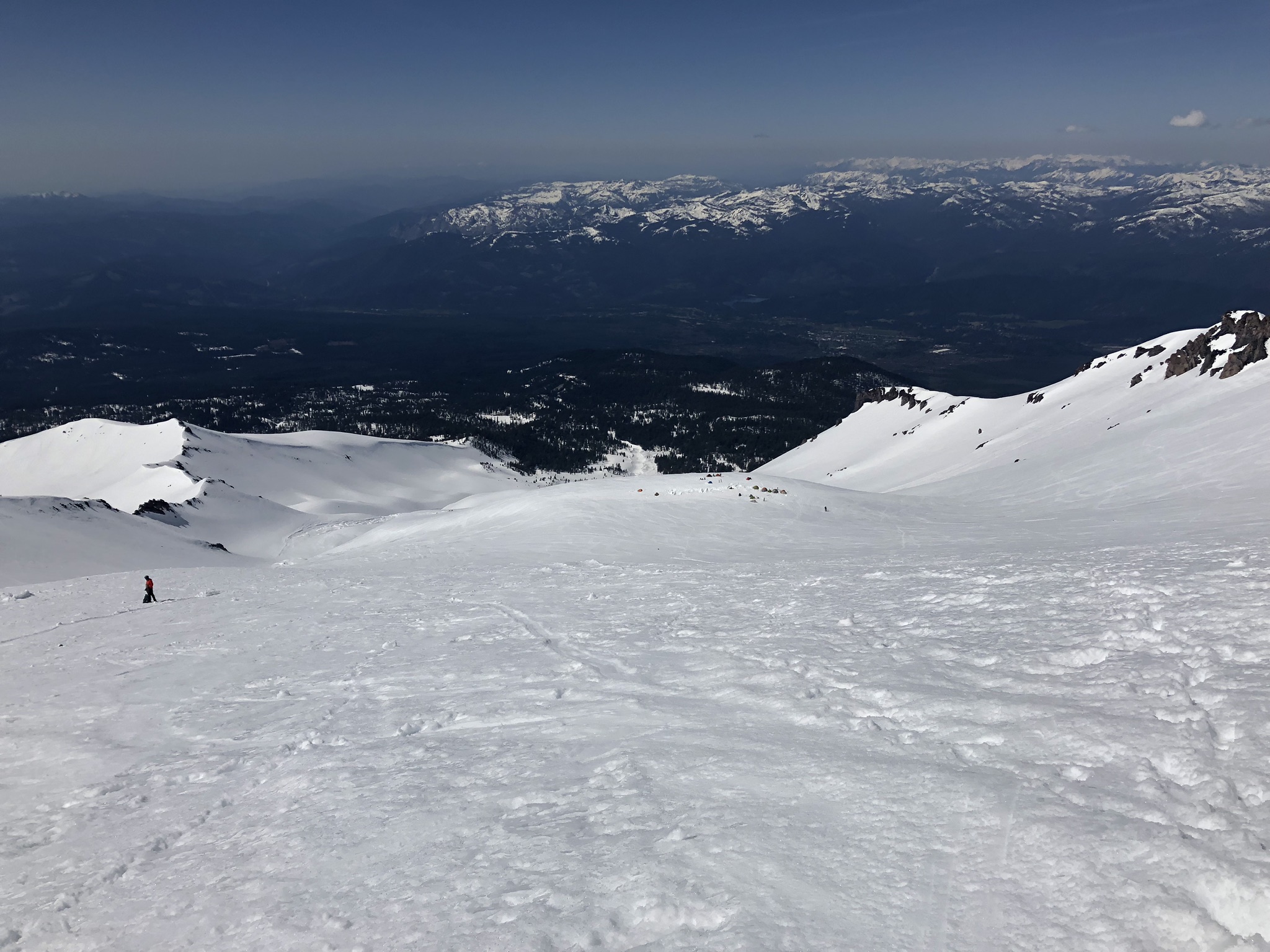 Climbing Route(s):
Avalanche Gulch, Casaval Ridge, West Face
Date/Time of Observation:
Sunday, May 5, 2019 - 11:30am
Position:
Climbing Ranger
General Conditions
Climbed Avalanche Gulch route to upper mountain and descended the West Face.  Clear sunny skies and low wind were observed throughout the day.  Many climbers summited and reported calm winds on the upper mountain. Spring thunderstorms have been building in the afternoon hours but no accumulation of rain or snow has been observed. Be aware of the hazard of spring thunderstorms. They can build and move quickly. DO NOT climb into a whiteout and pay attention if and where clouds are building. Snow surfaces are smooth and firm in the morning.
Morning conditions are ideal for crampon use.  Beware of falling rime ice, many large ice chunks have fallen from the Red Banks near 12,000 feet. Climb early to avoid rock and ice fall hazards warming temperatures in the afternoon can cause rocks to fall. Warming temperatures also raise the concern of loose-wet Avalanches.  Many climbers were able to glissade below 11,000 feet in the late afternoon. The snow surfaces were excellent for riding and skiing on the West Face with cold chock like snow from 13,000 - 11,000 and melt-freeze corn snow that softened around 1 pm. 
Looking down Avalanche Gulch from top of Red Banks ~12,000 feet
---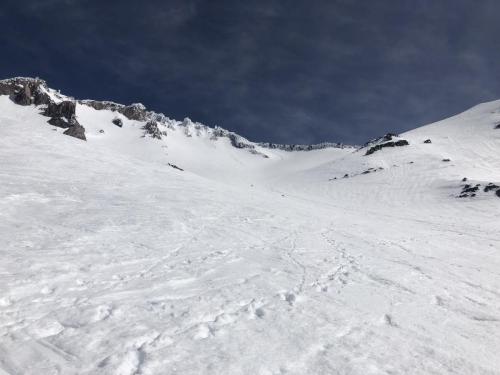 Looking up Avalanche Gulch from 11,100 feet
---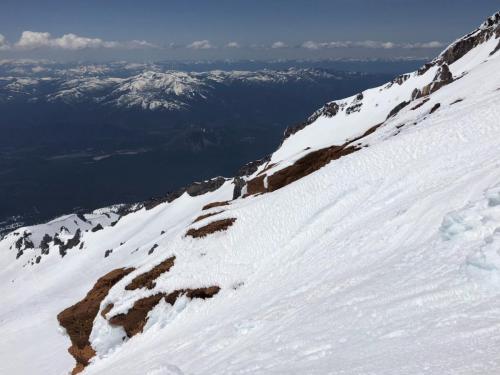 Looking towards Casaval Ridge from top of Red Banks 12,000 Feet
---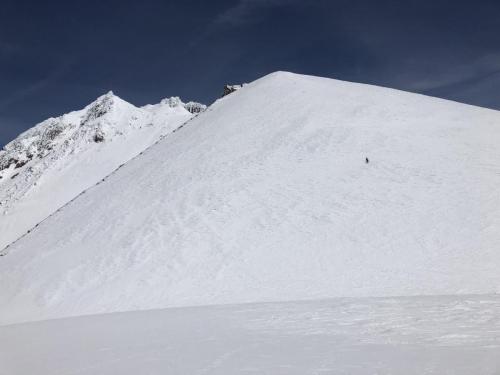 Climbers on Misery Hill 13,000 feet
---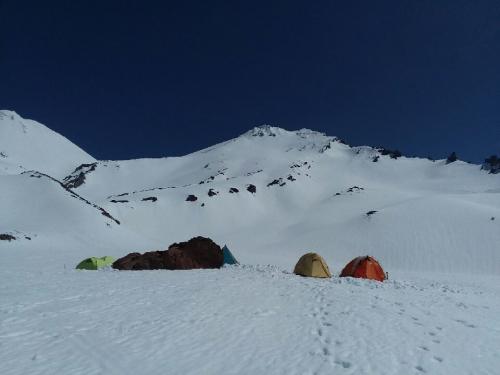 Looking up West Face from Hidden Valley