You are here
South Side Conditions Update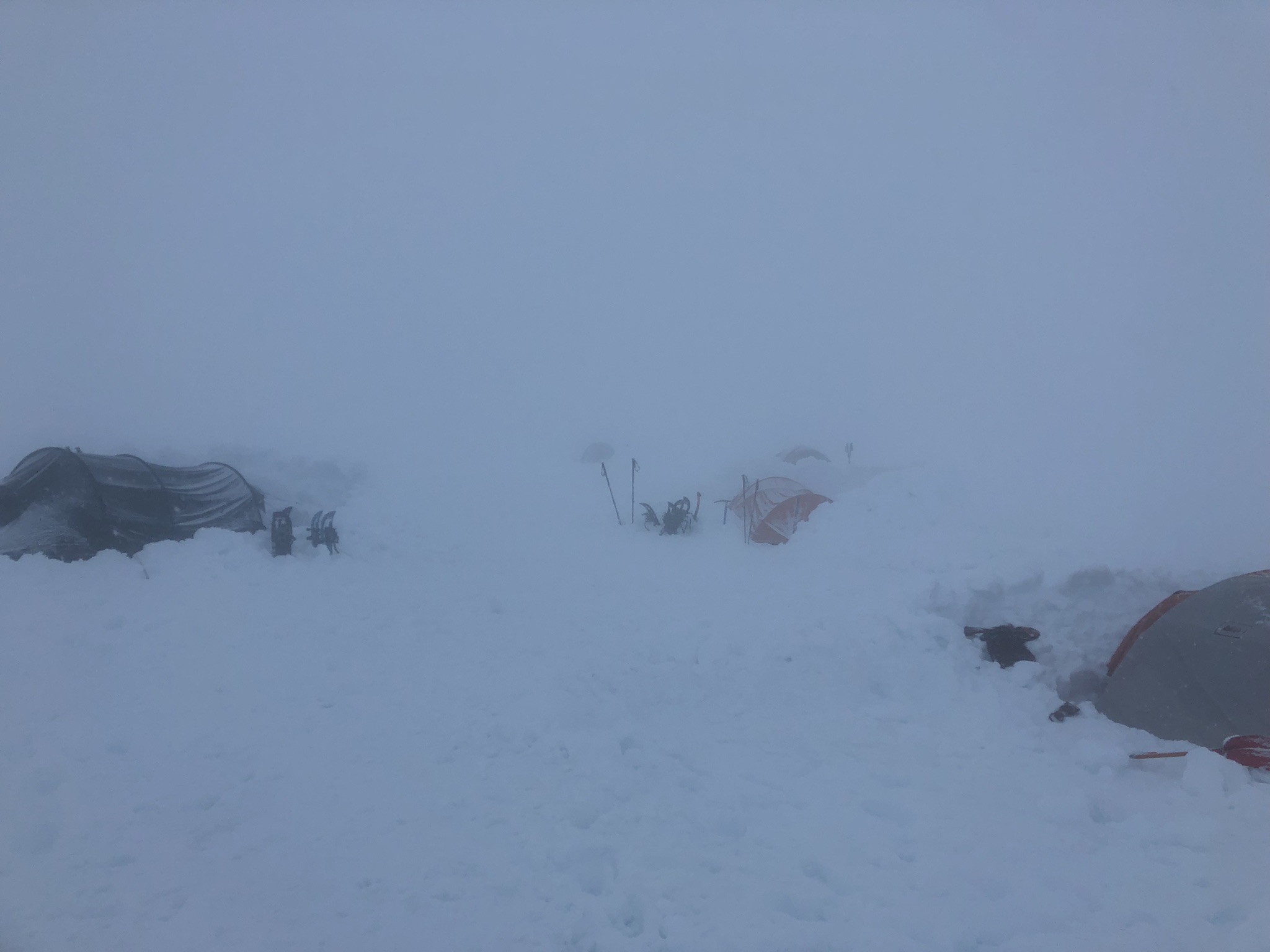 Climbing Route(s):
Avalanche Gulch, Casaval Ridge
Date/Time of Observation:
Sunday, May 26, 2019 - 6:30am
Position:
Climbing Ranger
General Conditions
Memorial Day Weekend was atypical in terms of numbers of the climbers on the mountain however, unfortunately this weekend was typical in the number search and rescue calls. The Climbing Rangers responded to three rescue situations including a lost climber on the east side, a lower leg injury near Lake Helen and a lower leg injury near Green Butte over the past three days. We can not stress this enough: if you are planning to recreate on Mount Shasta come prepared.  Have "mountain sense". Make good decisions. Leave summit fever at home. It's up to you to plan ahead and prepare properly. Have the courage to turn around if this seems like the best decision. Keep your group together. Watch out for party members of lesser experience.
Starting on Saturday evening (05.25.19) a winter like storm brought another foot of new snow to the mountain with snow levels around 5,000 feet. Low visibility and strong winds out of the southeast were observed at Lake Helen. Ten inches of new snow was measured at 11,000 feet on Sunday morning. A quick pit was dug to assess avalanche conditions and found planer fractures with moderate force at the old/new snow interface. This is an alarming sign that instabilities exist and avalanches are possible on the upper mountain.  Overall snow textures were variable and wind affected. Loose dry cold snow was observed from 11,000 feet to 10,000 feet then heavy sticky snow was found below 10,000 feet. Skiing and riding conditions were challenging due to the quickly changing conditions. Climbing conditions are also difficult at this time due to deep boot penetration.  Snowshoes or skis are recommended. 
Very strong ridge top winds have been reported this morning (05.27.2019) with a few climbers reporting that their tents were shredded after attempting to camp at 9,800 feet near Casaval ridge.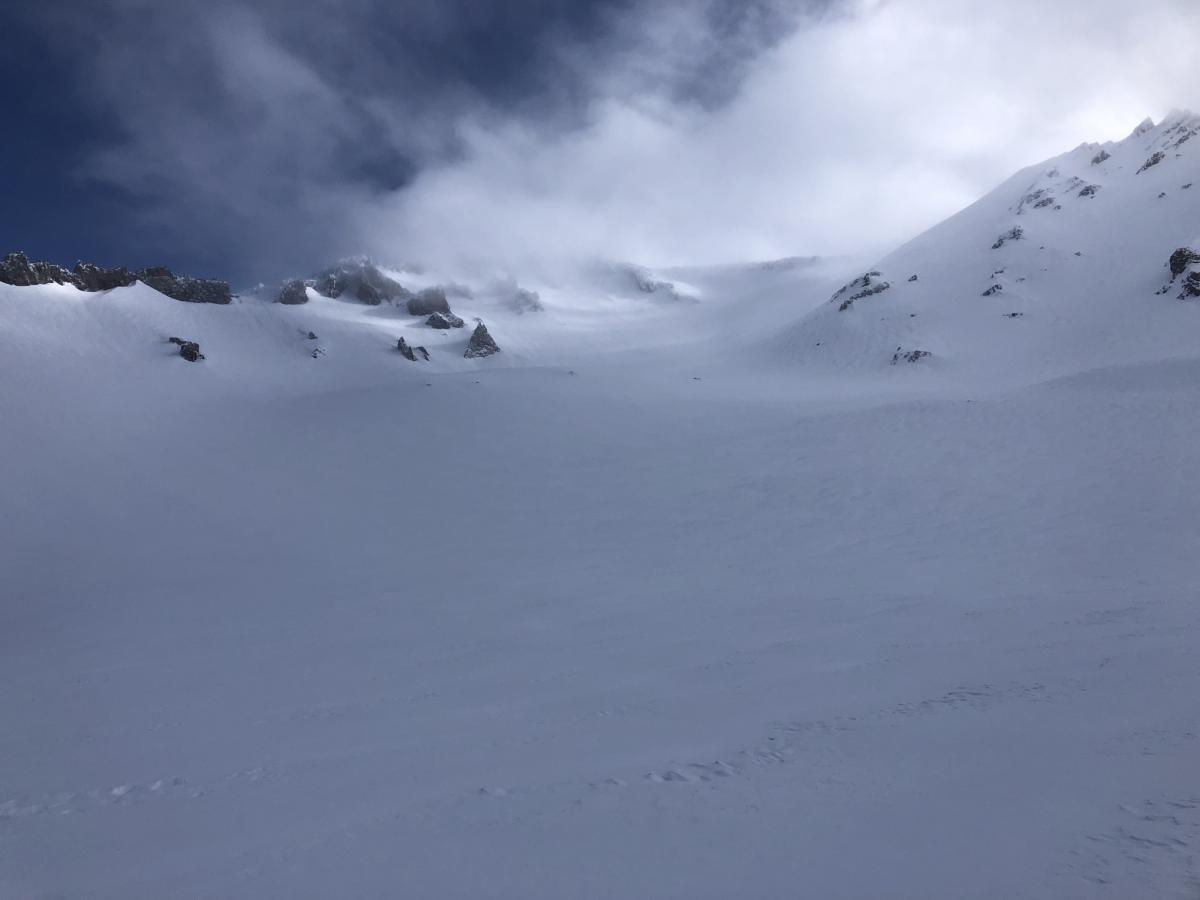 Looking up Avalanche Gulch from Lake Helen ~10,400 feet
---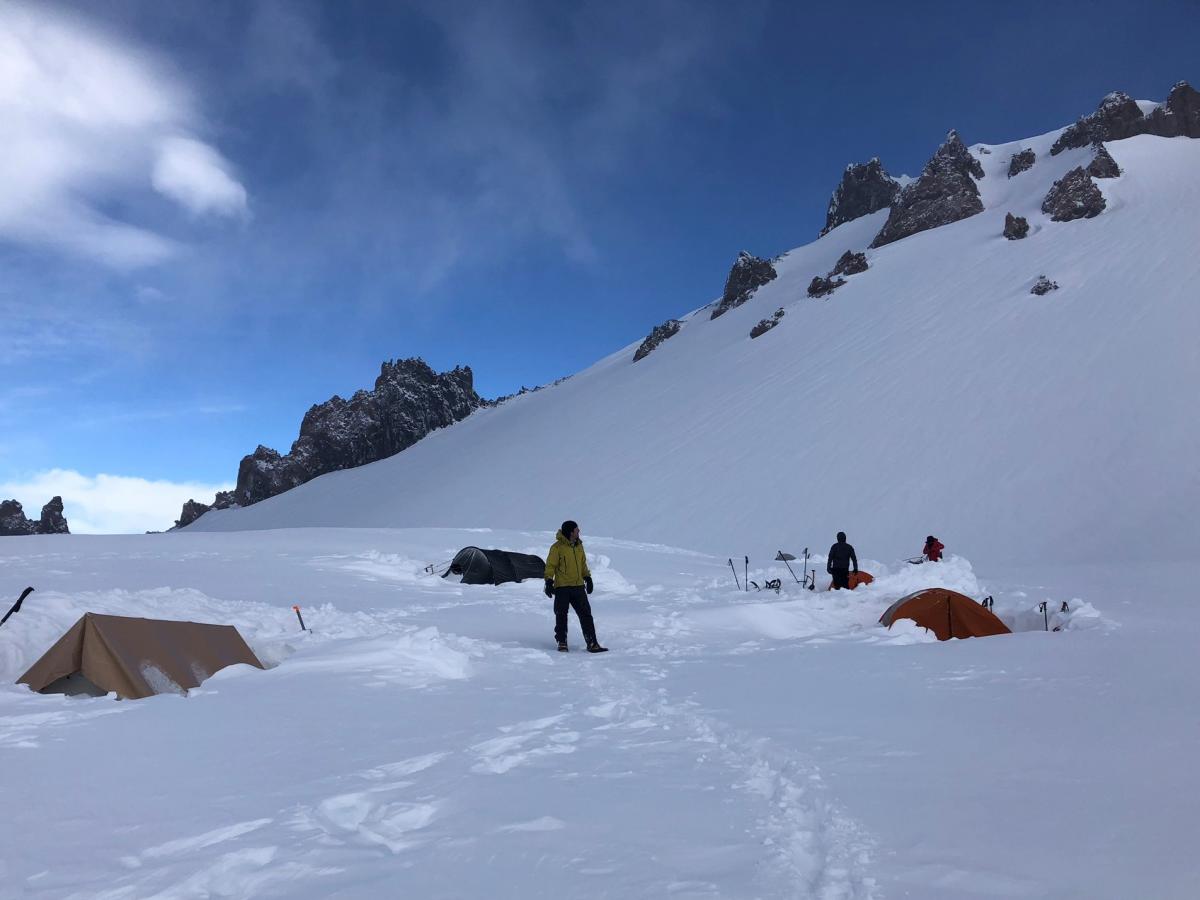 Climbers waking up after a cold windy night at Lake Helen 
---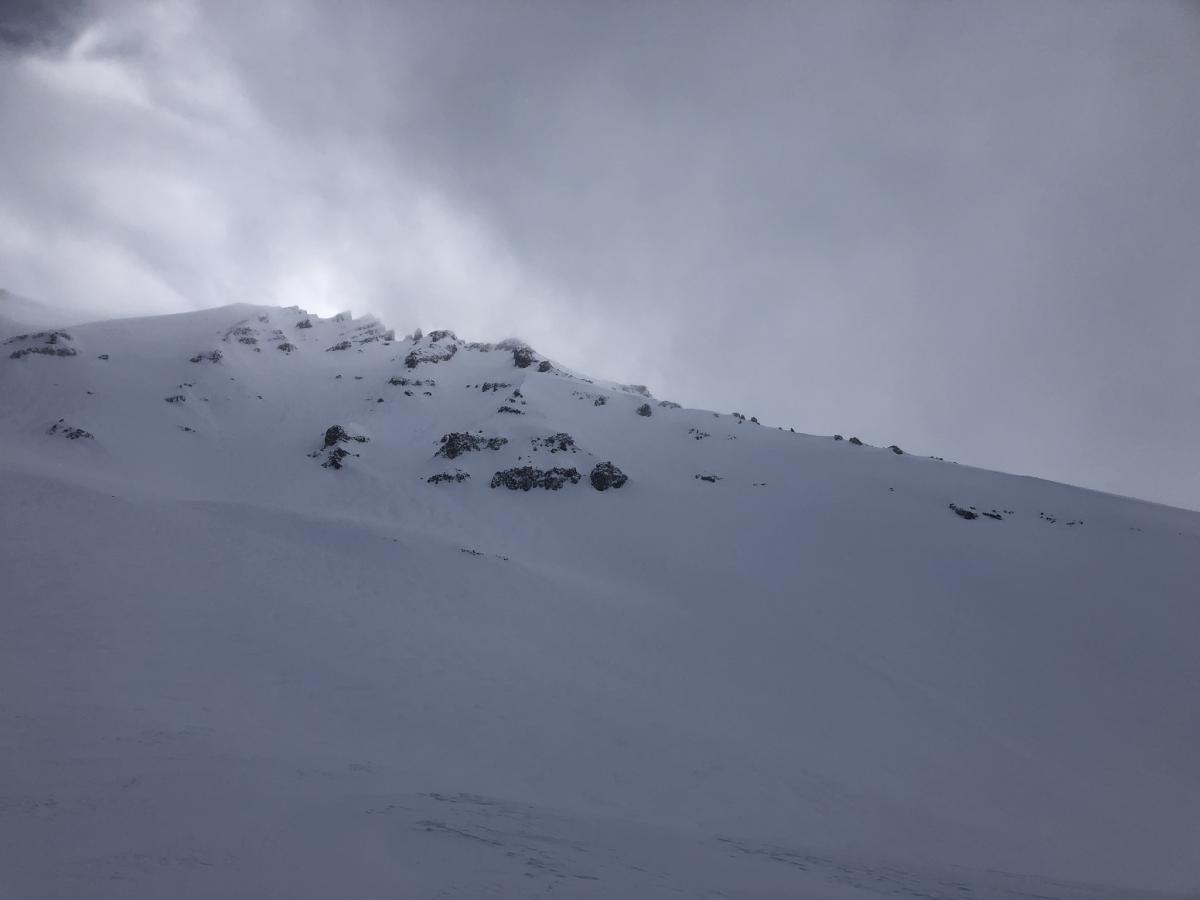 Looking southeast at Sargent Ridge from Lake Helen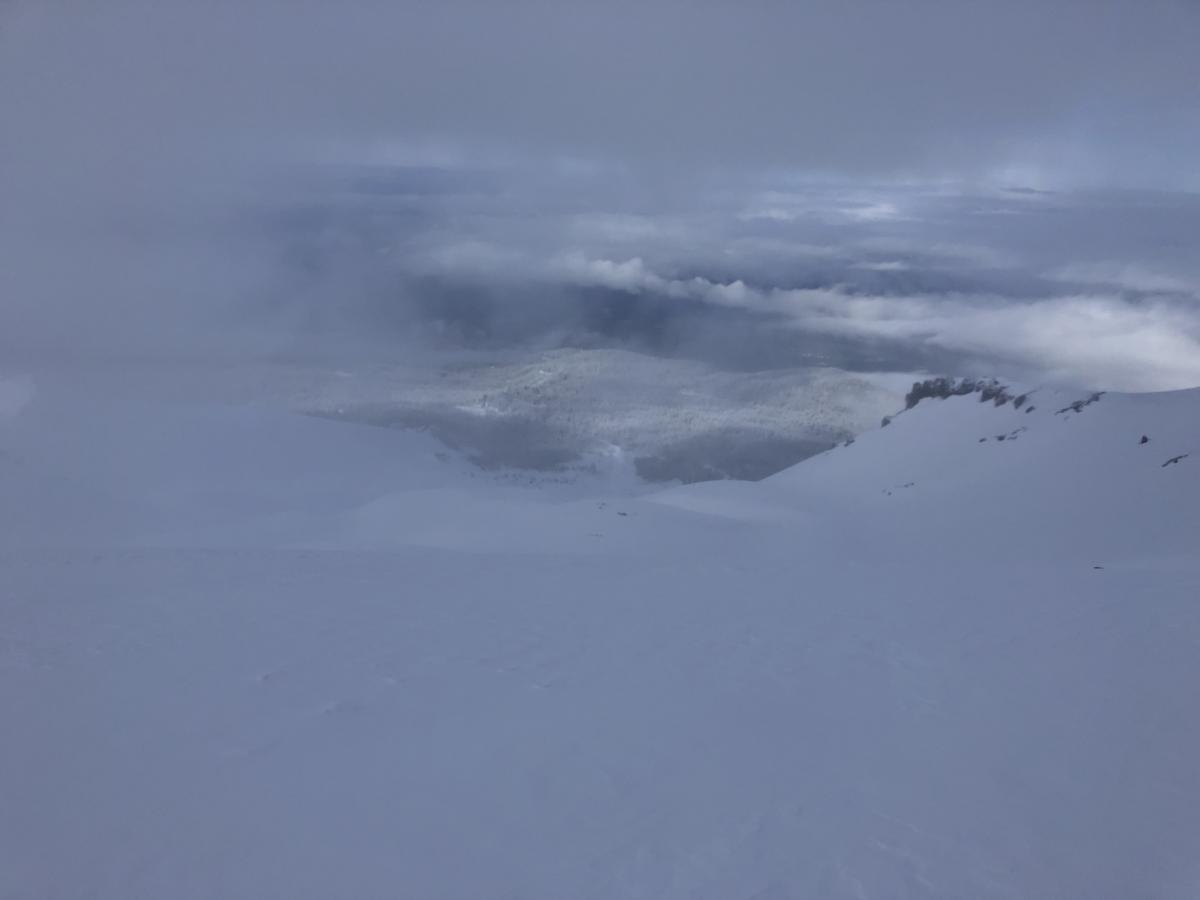 Looking down Avalanche Gulch from Lake Helen