You are here
South Side Update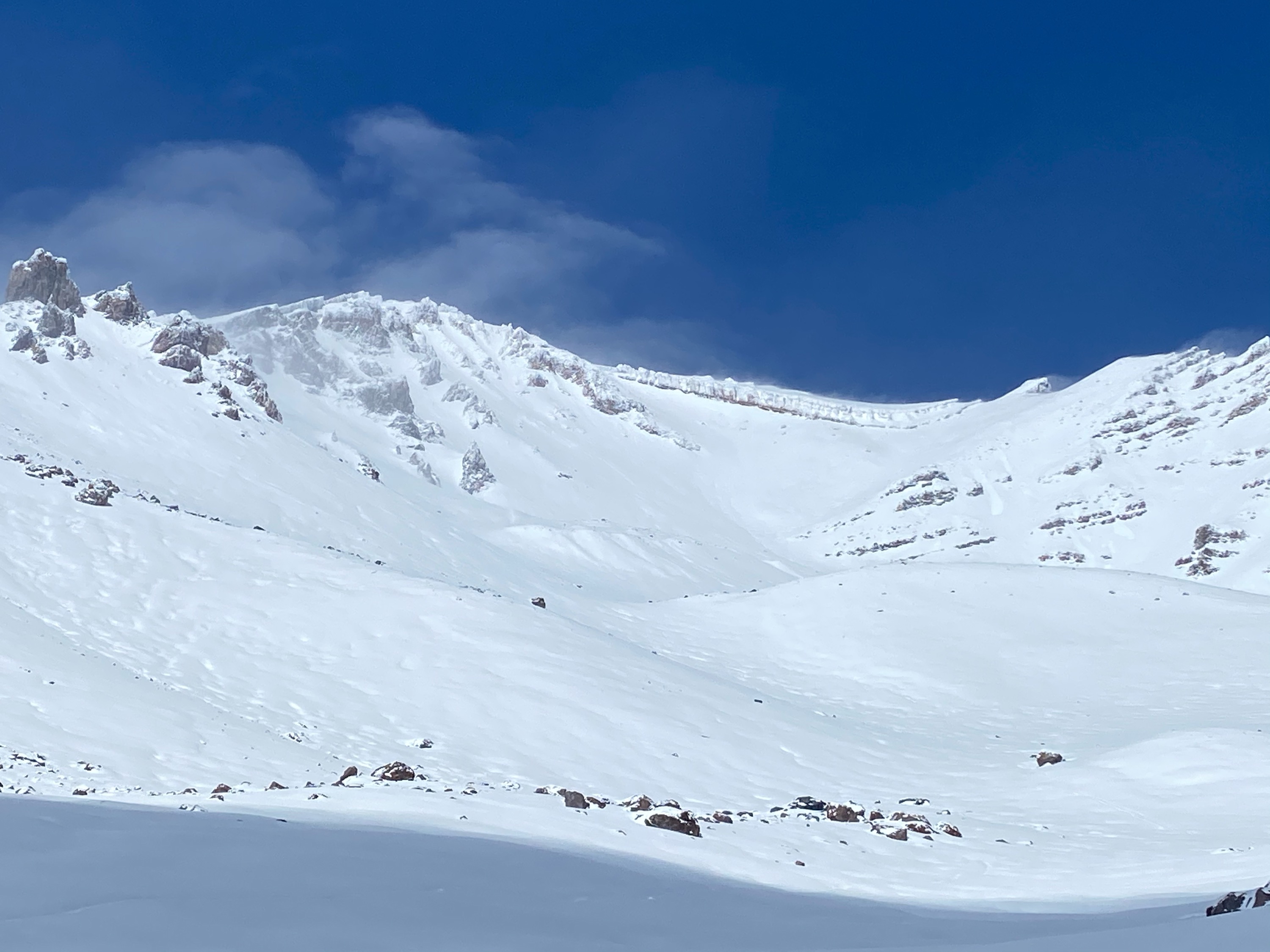 Climbing Route(s):
Avalanche Gulch
Date/Time of Observation:
Sunday, April 25, 2021 - 7:15pm
Position:
Climbing Ranger
General Conditions
Today, we checked on the conditions on the south side after this most recent storm. We found a mixed bag of conditions with lots of rocks shallowly buried and some decent skiing on surfaces that already had a snowpack before this storm. Be very careful if you choose to travel via skis/splitboards as many sharks are lurking under the new snow.   
At Bunny Flat, we found about 4 inches of new snow and at our transition point at 50/50 at 9400 ft, we observed 12-15 inches of fresh snow. This new snow was blowing and being transported onto lee features on the upper mountain. We also observed some small point release avalanches off of Red Banks.  If you plan on traveling above treeline, it wouldn't be a bad idea to travel with a beacon/probe/shovel for the time being.