You are here
South Side/Avalanche Gulch Conditions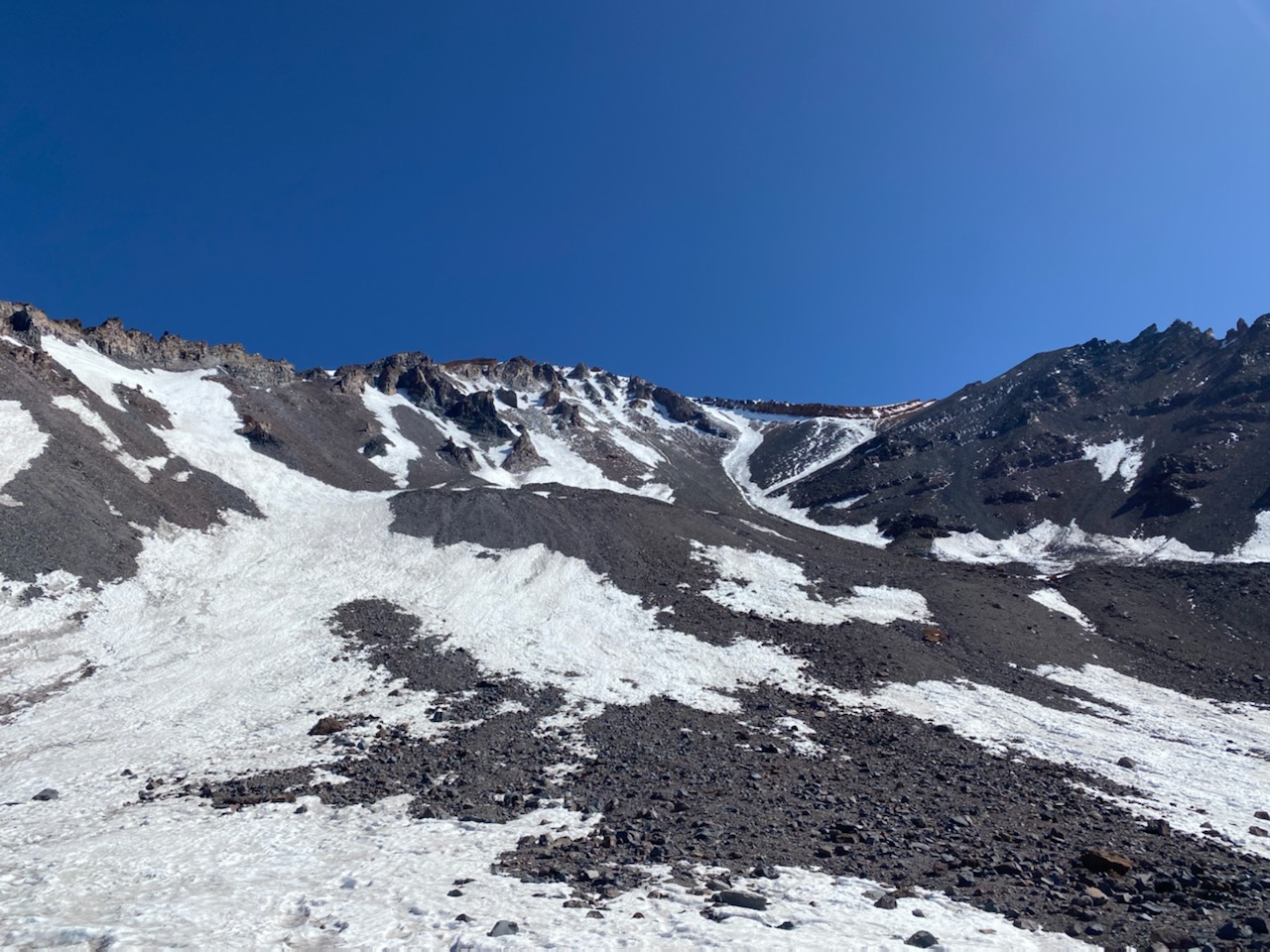 Climbing Route(s):
Avalanche Gulch
Date/Time of Observation:
Monday, May 17, 2021 - 7:30am
General Conditions
As of May 16th, it's a rough sight on the south side and Avalanche Gulch. The prime climbing season for this side of the mountain has passed. The summer trail is mostly melted out up to Lake Helen with a couple of patches of snow to navigate. Above Lake Helen, there will be several large sections of scree that will need to be crossed before finding continuous snow. The snow surfaces mostly consist of large sun cups and are less than desirable for climbing and skiing. The snow is firm during the early morning hours, so it is critical to have an ice axe, crampons, and helmet. Additionally, we observed rockfall during the mid-morning hours, so always be heads up and have your helmet on, especially in-between Red Banks and Lake Helen.
Most of the camping at Lake Helen is snow-free now. Make sure to anchor your tent and loose items well, as the high winds have been cranking and making it easy for items to blow away. Use the far south east side of the Lake Helen for restroom and packout bag use. This location provides better privacy but also limits the unwanted smells around the campsites and helps protect our water. Please be sure to pack out your human waste and pack out bags.
Lastly, be sure to pick up your $25 summit pass, wilderness permit, and human waste pack-out bag. It is required to pack out your human waste on Mount Shasta. Whatever you pack in, please pack out and help keep the Mount Shasta Wilderness clean.