You are here
Summit Climb - Avalanche Gulch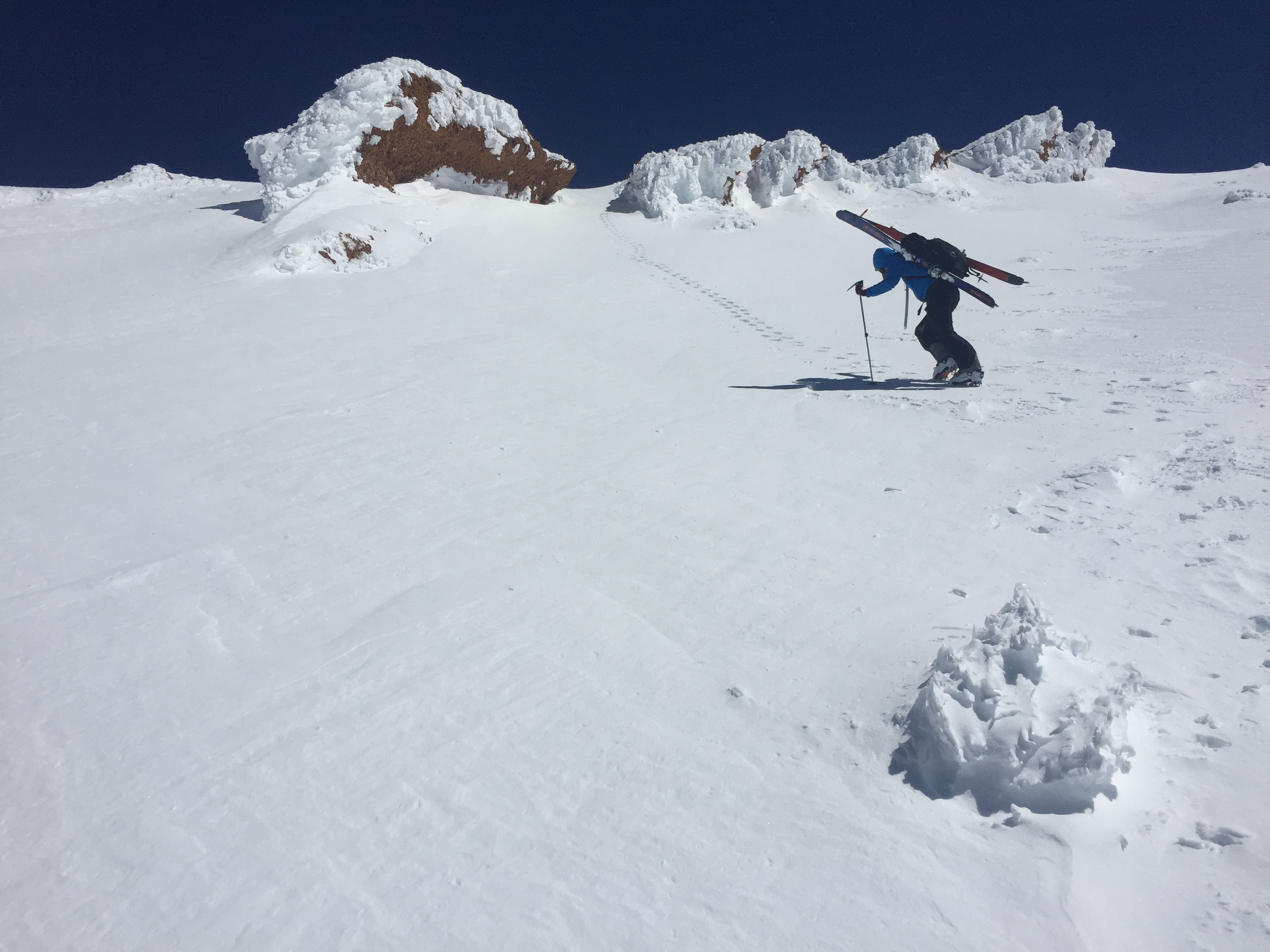 Climbing Route(s):
Avalanche Gulch
Date/Time of Observation:
Friday, April 20, 2018 - 10:00pm
General Conditions on Apr 20, 2018
Conditions:
4.20.18 - One day summit trip with skis
Clear, sunnt skies with predominantly moderate north winds, shifting to SW at times. Some wind transport of snow could be seen above Redbanks during AM hours. Wind died below Redbanks in afternoon. 
Experienced good climbing conditions with better than expected skiing conditions. Firm snow above Redbanks all day. Climbers right side of Misery Hill holds poor snow coverage. Snow softened below Redbanks (we skied at 2:45pm and were perhaps behind the curve). Corn turns could be found at mid-elevations. Upper Gulch held scabs of glare ice. Skied best below Helen Lake.
Roller balls were observed on south through west aspects in afternoon. No observed rime ice/rock fall. Below treeline softened rapidly, wax'em up! No Lake Helen campers, two tents above Helen on Casaval Ridge. Many climbers and skiers moving this afternoon. A good number of tracks on lower mountain.