You are here
Summited via CC route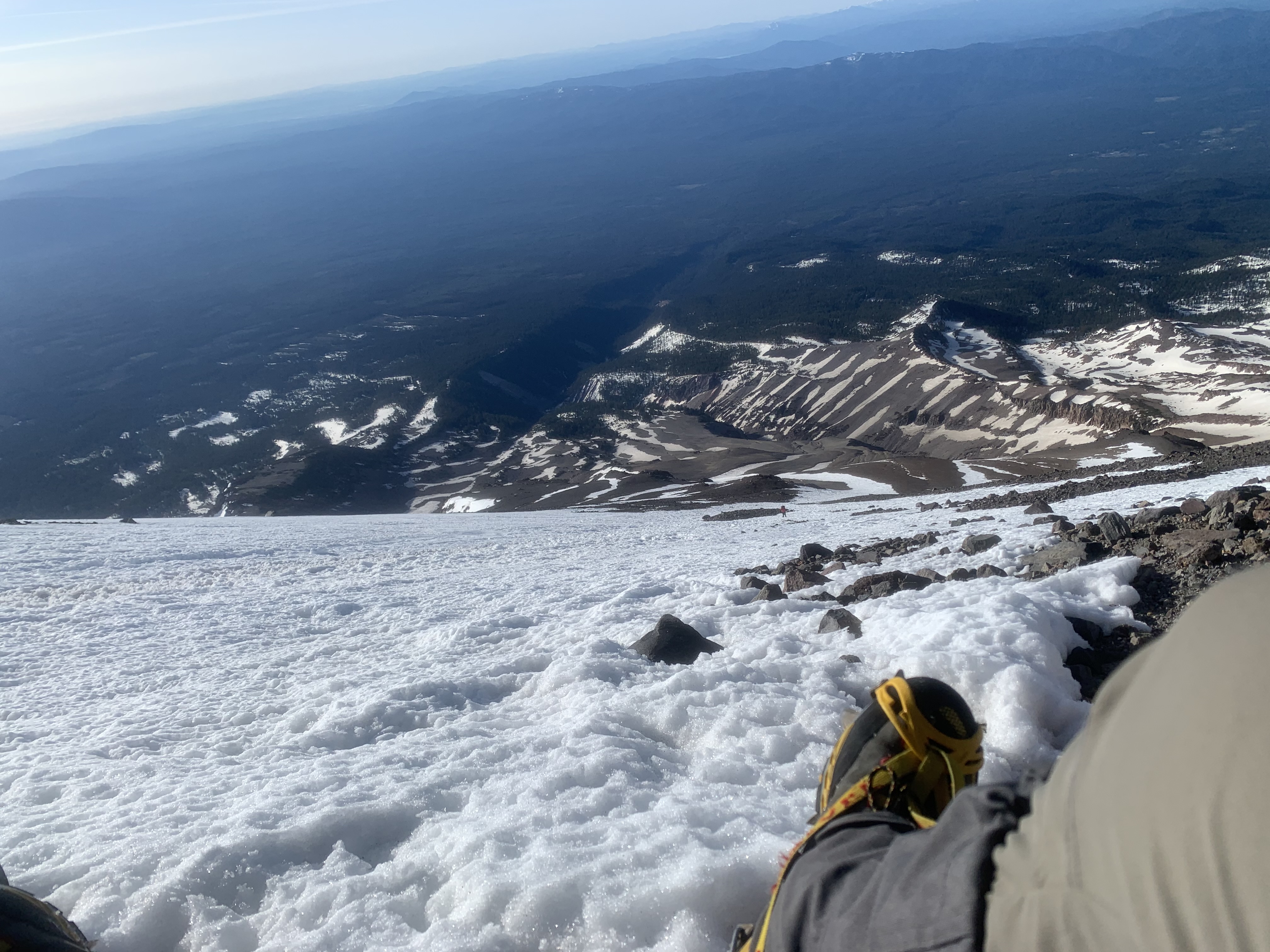 Climbing Route(s):
Clear Creek
Trailhead(s):
Clear Creek
Date/Time of Observation:
Sunday, May 9, 2021 - 8:00am
General Conditions
I just did clear creek route. Parked my truck 2.2 miles out from the trailhead. Once at the TH the trail is snow covered and you have to bring a map/gps and follow the footsteps up the trail, until you hit large snow drifts which lie in the middle of the trail as the trail snakes left and right. We hugged the snow drifts at first and eventually started to walk on top of them, they continue for about a mile until you cross clear creek. The route to the summit is mostly rocky scree (theres a lack of snow at higher elevations). I found poles to be a must have item as I fell multiple times coming down. Keep watkins glacier on your left as you climb up to mushroom rock where we decided to go right to avoid the headwall (which seems impossible to climb or come down on). This will put you on a steep snow/ice covered slope where you can follow the footprints using an ice axe up to the summit plateau. The summit is icy with sharp rock, use crampons and the rock to help you get up. Have fun and be safe.  We experienced zero rockfall
P.S. don't listen to any of the climbing rangers info, it seems theyre purposefully trying to scare people from climbing the mountain.
**Comment from the climbing rangers: Mitchell, most of the Clear Creek route is not steep enough to host any rockfall, so that's probably why you didn't experience any. We're not into scare tactics. Thanks for the observation and photo.