You are here
Trailhead Access Update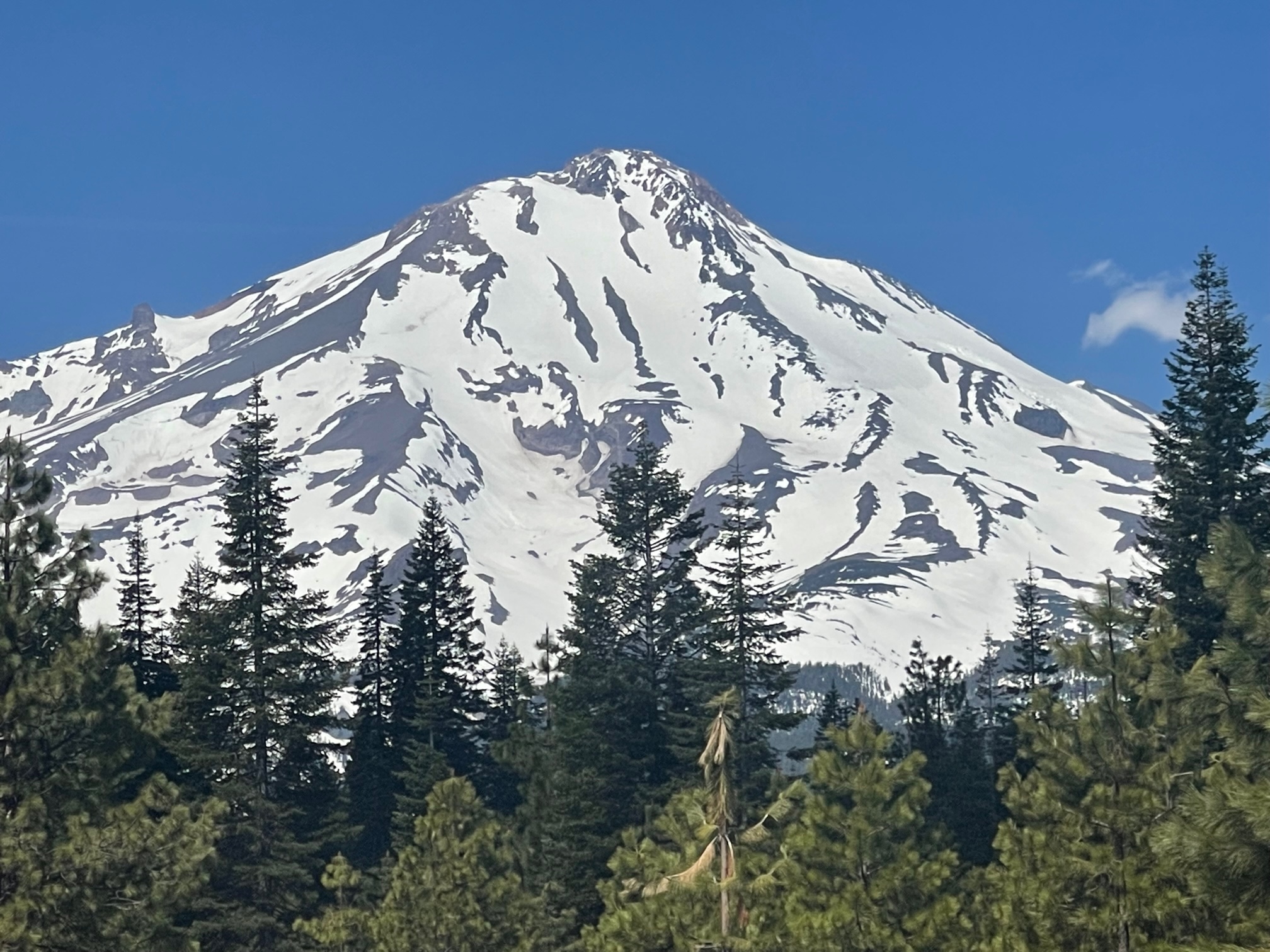 Climbing Route(s):
Whitney Glacier, Bolam/Whitney Ridge, Bolam Glacier, Hotlum/Bolam Ridge, Hotlum Glacier, Hotlum/Wintun Snowfield, Wintun Glacier, Wintun Ridge, Clear Creek
Trailhead(s):
Brewer Creek, Bunny Flat, Clear Creek, Northgate, Sand Flat, Ski Bowl
Date/Time of Observation:
Saturday, June 3, 2023 - 6:45pm
Position:
Climbing Ranger
General Conditions
Trailhead Access Update 6-3-23

Mileage represents distance of snow covered roads to the trailhead, not passable by vehicle. The snow is very patchy, with a lot of dirt showing. We tried to access today via snowmobile, but were denied due to heaps of trees down and plentiful dirt patches.  We turned around to get the tracked side by side and a chainsaw. Today's goal was to complete the last snow survey of the season at the Brewer Creek course. An average of 34 inches of snow was measured at 6,200 feet near the Brewer Creek trailhead. For the intrepid, a bike with skis could work well to access, but would involve on again, off again riding on dirt and walking on snow patches to get to the trailhead. Once could skin from about 6,000 feet and higher. The snow is melting fast however and within a week or two, significant distance will be knocked off the mileage. The Hotlum-Wintun route still looks filled in and good from afar, but it's tough to tell how snow surfaces are. A couple of days ago, a climber looking down the route from the summit noted "penitentes forming" already high on the route. That said, from afar it looks fairly smooth!
Clear Creek - 3.6 miles - This route has snow on it still, but inconsistent with long stringers here and there. The snow is likely getting dirty with hollow pockets/postholing. This is typical this time of year with such conditions. Get your summit pass, wilderness permit and wag bags at the ranger station.

Brewer Creek - 11.5 miles - Still a way in. Bike with skis possible or tracked side by side. No vehicle or snowmobile passage, unless you want to destroy your snowmobile with red cinders. This approach from the highway 89 side. From highway 97, you can drive to within a mile or so of the Inconstance Creek TH. This isn't too bad of access, but is a rarely traveled part of the mountain. Know how to navigate in backcountry wilderness snow and rock terrain. No trails, no markers.

Northgate - .3 miles and is open, stocked with wilderness permits, summit passes for self issue and wag bags. The bathrooms are also open. The Northgate trailhead road is very rough. Four-wheel drive isn't needed, but decent clearance is. The route looks in good shape. Watch for icy patches and weak snow bridges. Know where glaciers exist. Routes on this side of the mountain are not for novices. 

Military Pass - From highway 97, one can drive 9.5 miles up the 19 road, approximately to Jackrabbit Flat.