You are here
Whitney Glacier and Shastina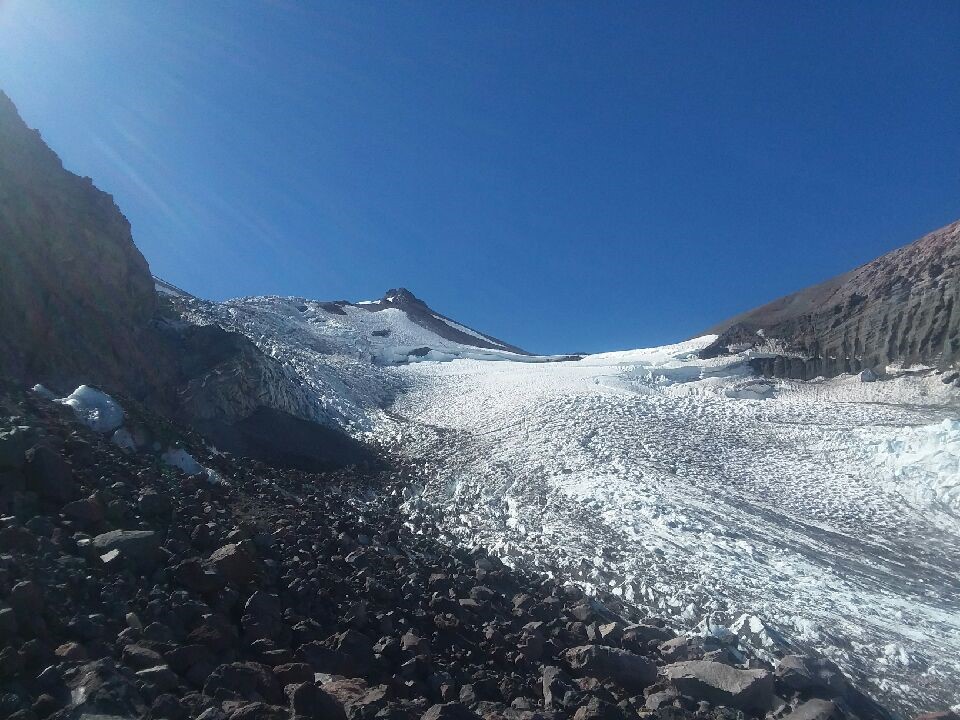 Climbing Route(s):
Whitney Glacier
Date/Time of Observation:
Sunday, August 12, 2018 - 9:30am
Position:
Climbing Ranger
General Conditions on Dec 31, 1969
Conditions:
Climbing rangers completed an up and over climb of Shastina this weekend that included an ascent of the Whitney Glacier and a decent of Cascade Gulch. Several camping options exist on a lateral moraine of Whitney Glacier near 10,600ft where open water can be found. The Whitney Glacier is very broken with several large open crevasses. The glacial ice was firm, and route finding around the crevasses was time consuming. Beware of frequent rockfall below the north face of Shastina. Several interesting ice features were encountered on the Whitney Glacier. Despite the difficult route finding, a few options do exist for climbers to exit off the glacier. Both Sisson Lake and Clarence King Lake were partially melted with open water.