You are here
Winter storm on Mount Shasta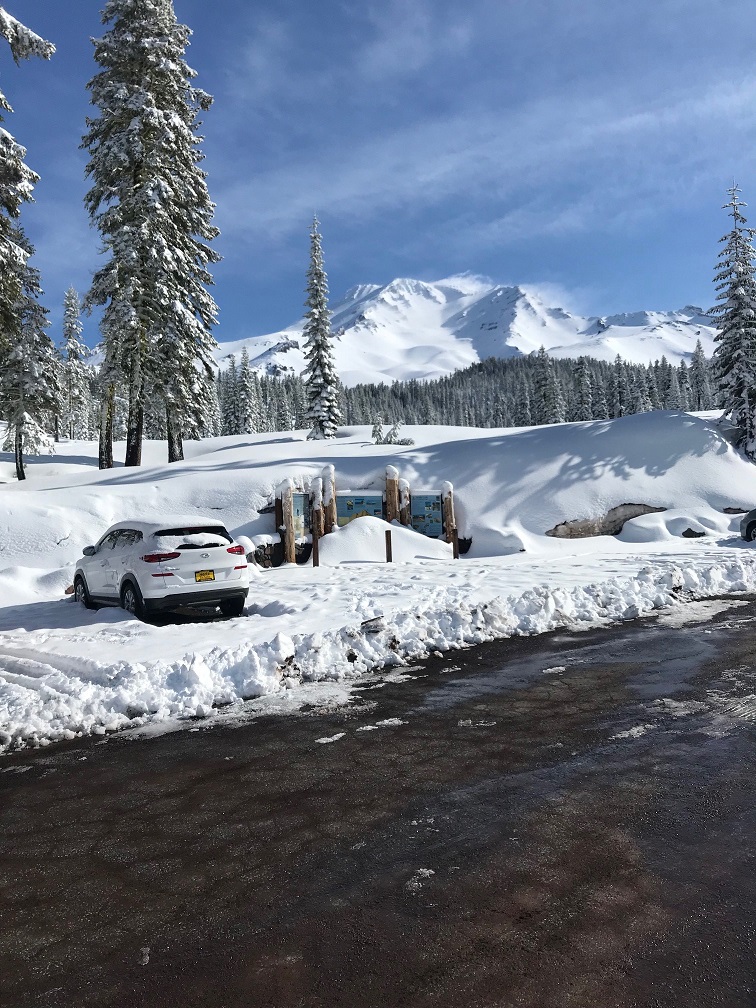 Climbing Route(s):
Avalanche Gulch, Casaval Ridge, West Face, Cascade Gulch, Sargents Ridge, Green Butte Ridge
Trailhead(s):
Bunny Flat, Sand Flat, Ski Bowl
Date/Time of Observation:
Friday, May 17, 2019 - 9:00am
Position:
Climbing Ranger
General Conditions
Clear, summer-like weather has been the norm lately, but a dramatic change in the weather over the past few days brought 6.88" of water, translating into 19 inches of fresh snow at treeline on the mountain. A brief break in the action now, but more wet and unsettled weather is on the way this weekend. Climbers getting lost in whiteout conditions is one of the top search and rescue incidents we get every year. If you plan on coming up this weekend, we suggest carrying an avalanche beacon, shovel and probe along with the proper knowledge and skills for traveling in avalanche terrain. Visibility will likely be difficult at times and carrying proper navigation tools will also be important. Be prepared for winter conditions and make good decisions. Keep your group together. Poor weather and deep, fresh snow will likely thwart most summit attempts. For more information, call 530-926-4511 to speak with the knowledgeable front desk personnel.