You are here
Above Treeline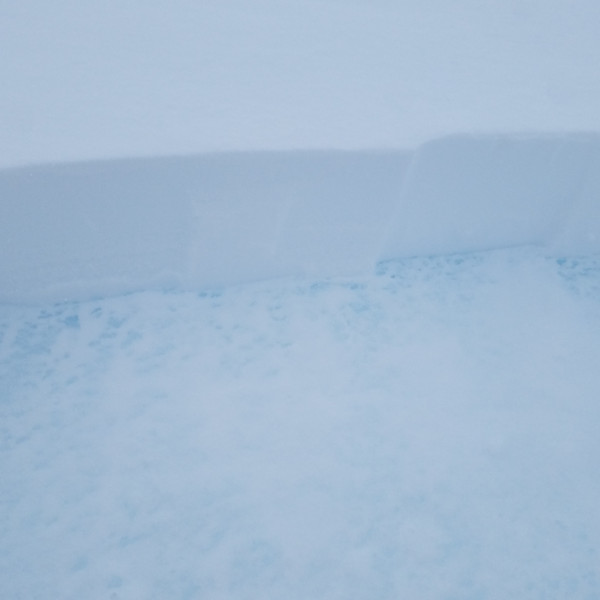 Location Name:
Near Sunbowl
Date and time of observation:
Tue, 12/18/2018 - 2:00pm
Observation made by:
Professional Observer
Red Flags:
Recent loading by new snow, wind, or rain
Location Map
96067
Mount Shasta
,
CA
United States
41° 22' 6.2616" N, 122° 13' 3.8244" W
California US
Snowpack Observations
Details
Notable conditions on tour from Bunny Flat to lower Sunbowl:
Height of new snow in last 12 hours (HN12): 5 cm (2 in).
Height of new snow since Sunday (HN48): 32-38 cm (12-14 in).
Temperature trend: warming.
Above treeline, moderate SW winds transporting snow.
Slope cuts yielded no results (SCN).
Soft (F+ hardness) 20 cm (8 in) wind slab atop impenetrable ice layer on easterly aspect of lower Sunbowl:

ECTX
Very little cohesion in slab.
Could be a concern if hard wind slab forms on top.
Photos
Weather Observations
Statistics
Cloud Cover:
100% of the sky covered by clouds
Accumulation rate:
Less than 1 in. per hour
Air temperature:
Below Freezing
Air temperature trend:
Warming
Wind Direction:
Southwest