You are here
Above Treeline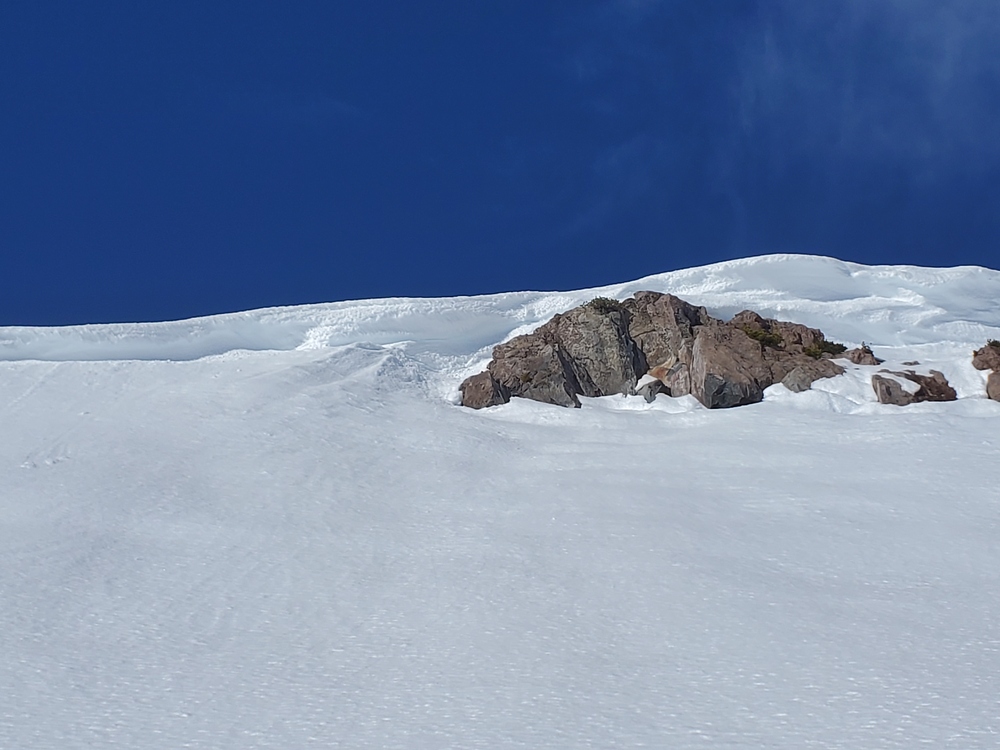 Location Name:
Above Treeline
Date and time of observation:
Mon, 01/17/2022 - 2:00pm
Observation made by:
Forecaster
Location Map
96067
Mount Shasta
,
CA
United States
41° 21' 54.4212" N, 122° 13' 20.0928" W
California US
Snowpack Observations
Details
As you ascend from below to above treeline you will find mostly soft snow - sometimes you will posthole - but mostly thin soft snow sits atop firmer, supportable snow. Skiers will sink anywhere from 1/2 inch to 2 inches. Not much evidence of ice fall was seen below Red Banks, but conditions are firm and icy up there. There is plenty of rime ice still plastered on high, wind exposed cliffs and crags. Moraines and ridges have plenty of visible rocks.
Cornices were solid and have not broken in the warmer temperatures. Small, wet sloughs seemed possible on very steep terrain, but generally loose wet avalanches did not seem to be a problem.
Sastrugis, wind-textured snow, and ski tracks all have created uneven snow surfaces. Open, sun exposed aspects held the best, smoothest snow for sliding.
Height of snow above treeline was measured at 61 in (155 cm).
Photos
Weather Observations
Statistics
Cloud Cover:
25% of the sky covered by clouds
Air temperature:
Above Freezing
Air temperature trend:
Static