You are here
Above Treeline on Mount Shasta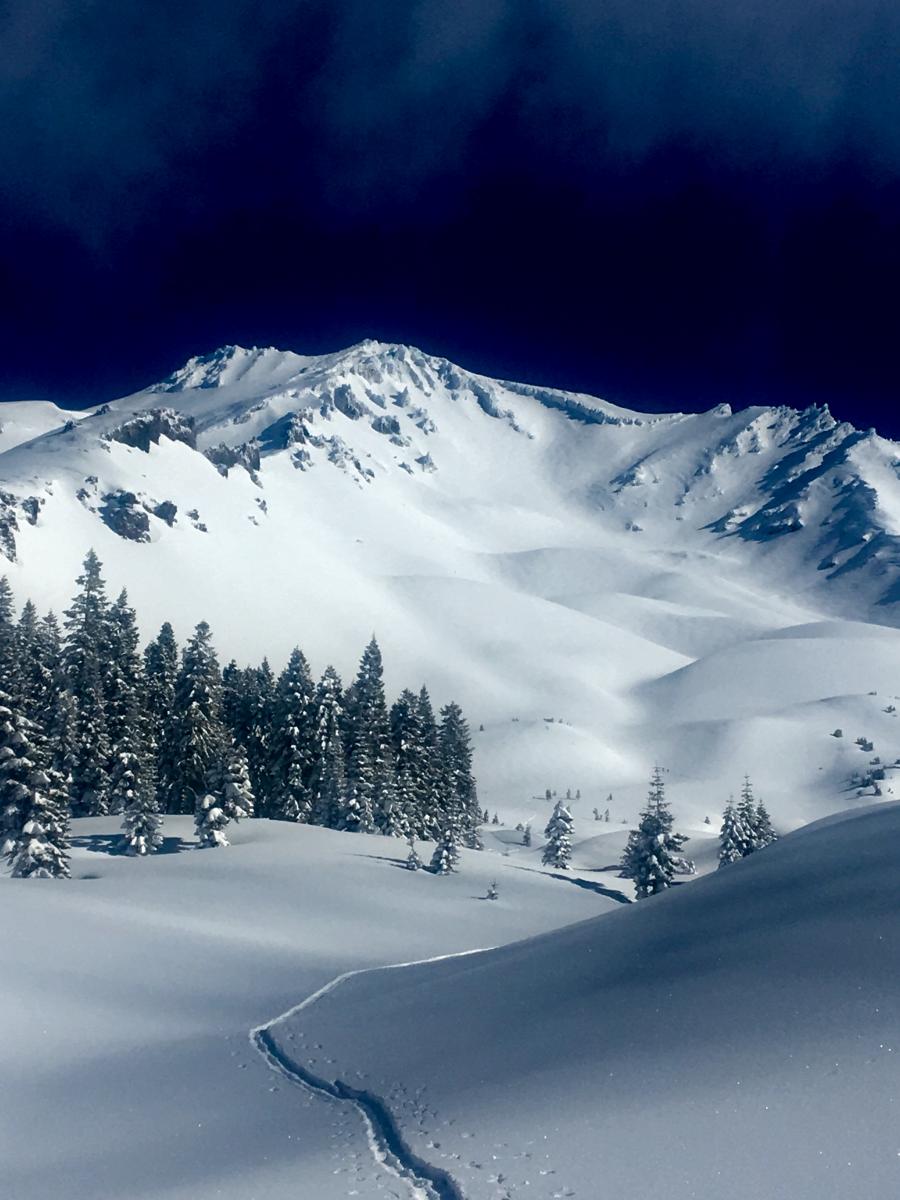 Location Name:
Mount Shasta
Date and time of observation:
Fri, 03/08/2019 - 2:30pm
Observation made by:
Forecaster
Location Map
96067
Mount Shasta
,
CA
United States
41° 23' 35.6028" N, 122° 12' 19.2204" W
California US
Snowpack Observations
Details
Our first mostly clear day with a lot of above treeline traffic in the form of randonee and cross-country skiers and snomobilers testing intrepid lines in the Old Ski Bowl. Many good observations came in and one thing prevailed: stable snow. Wednesdays weak storm slab layer within recent storm snow continues to settle out and stability tests have become progressively harder to initiate failure, if any at all. The widespread crust that the storm snow rests atop dissipates at 8,500 feet. Above treeline at upper elevations, very deep isothermal snow with a stable stucture exists. Snow surfaces are smooth and supportable on skis. Boot penetration however is calf to knee deep. Climbers will need snowshoes or skis. Post-holing will be a problem on steeper slopes where snowshoes/skis are not effective. A few fairly recent natural avalanches were observed, estimated to have occurred on Wednesday, March 6th. (See photos) Two D2 slides came off the east aspect of Green Butte, down into the Old Ski Bowl. A larger D3 came off the W/SW aspect Sargents Ridge and down into Avalanche Gulch, above Helen Lake. 
Wind affect has been minimal and no blowing snow was observed. The sun was out in full force at times on southerly facing slopes, but air temperatures stayed chilly. The high temp at 8,000 feet was 25 degrees at noon. Wind speed averaged 8 mi/hr out of the W/NW.  A few dense banks of clouds and what looked like snow flurries attempted to crowd the clear day, but were short lived.
Below 7,200 feet, and a thick, semi-firm, 1 finger/pencil-near surface crust has formed. Still supportable on skis, breakable by foot/snowmobile. Below treeline, <5,800 feet, rain runnels and marshmallow snow surfaces dominate from rain on snow this past week.
Overall, good sking and riding conditions were found today.
Photos
Weather Observations
Details
Mostly clear
Wind: calm to light - W/NW  / Blowing snow: no
Temp: High 25 F @ 1200 hrs
Precip: none
Statistics
Air temperature:
Below Freezing
Air temperature trend:
Cooling
Wind Direction:
Northwest