You are here
After the Storm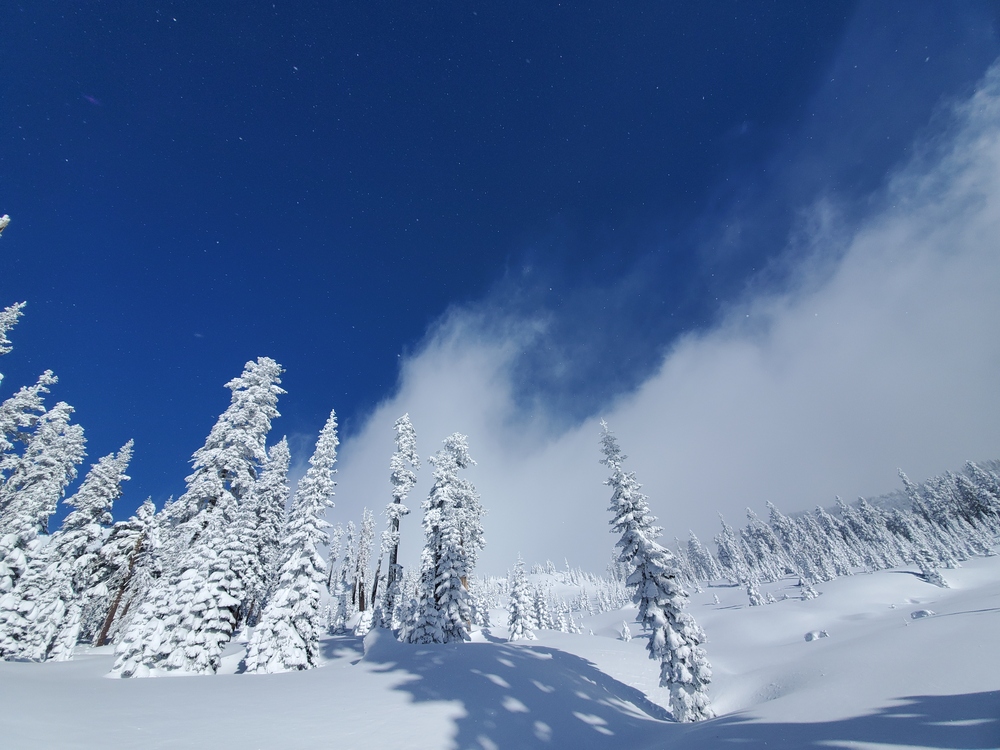 Location Name:
Old Ski Bowl, Green Butte Ridge, Gray Butte, Eddies
Date and time of observation:
Mon, 12/27/2021 - 1:00pm
Observation made by:
Forecaster
Red Flags:
Whumphing noises, shooting cracks, or collapsing
Recent loading by new snow, wind, or rain
Location Map
96067
Mount Shasta
,
CA
United States
41° 21' 29.988" N, 122° 12' 24.7212" W
California US
Snowpack Observations
Details
Similar conditions were encountered in several areas on Mount Shasta and west in the Eddies. The snow was deep. It is hard to tell where new snow and old snow meet as there is so much that is low density. On skis, you may sink a few inches, but when you take them off, expect to sink into old snow to your knees or thighs. Total snow depth at the Old Ski Bowl weather station was 78 inches. Temperatures remained below 20 ºF throughout the morning and afternoon.
West and northwest winds were strong until Noon. Cornices and steep leewards were still touchy as you transitioned to above treeline elevations. Releases were occurring on a fist-hard layer underneath the finger to four-finger slabs. Blocking and shooting cracks were encountered in the Old Ski Bowl and Green Butte Ridge. On the north-south ridge approaching the summit of Gray Butte a local skier broke a large cornice. It fell onto a steep, leeward slope but did not cause anything to release in its path. It would seem there is more of a cornice problem than a wind slab problem, but plenty of snow was being transported above treeline and Powder Bowl and Sun Bowl both looked as if they were being loaded. 
There was a new, small (D1) loose-dry avalanche on the east side of Green Butte. In the Eddies, an old crown of a wind slab avalanche was seen from a distance on an east facing slope. No other signs of avalanches were seen.
A strange wind feature formed under the snow depth sensor at the Old Ski Bowl weather station (see photos below). This was causing erroneous depths to be reported. The area under the sensor has been leveled out and correct values are now being registered.
Photos
Videos
Weather Observations
Statistics
Cloud Cover:
75% of the sky covered by clouds
Accumulation rate:
Less than 1 in. per hour
Air temperature:
Below Freezing
Air temperature trend:
Static