You are here
After the Storm: Gray Butte area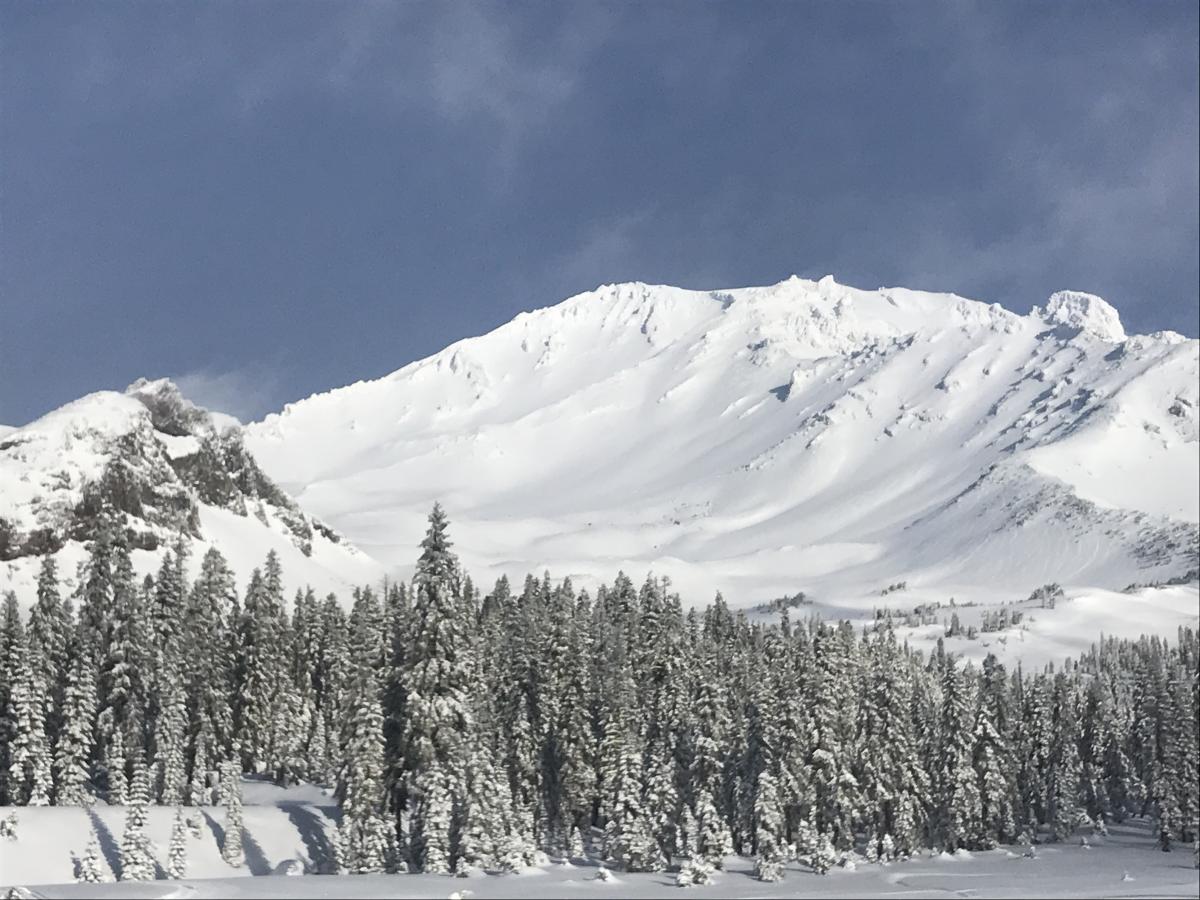 Location Name:
Gray Butte
Date and time of observation:
Mon, 12/17/2018 - 9:30am
Observation made by:
Forecaster
Red Flags:
Recent loading by new snow, wind, or rain
Location Map
96067
Mount Shasta
,
CA
United States
41° 20' 56.4936" N, 122° 11' 33.396" W
California US
Snowpack Observations
Details
This past weekends storm was a bit of an interesting one. Forecasts called for much lower snow levels than what resulted. Precipitation began late Friday. A steady trickle of rain and mist on snow did nothing special to the snowpack for much of the weekend. This has resulted in a pronounced rain crust, now dubbed the December 15 rain crust, about 10-12 inches below the current new snow surface. Eventually snow levels dropped with steady snowfall beginning Sunday evening. By Monday morning (today) about 12 inches of new snow was measured near treeline on Mount Shasta and Gray Butte terrain. 
Today day started with clear skies and calm winds. A few lingering clouds drifted about. At Bunny Flat, 6-8 inches of new snow was measured. A solid 10-13 inches of new snow was measure in various south, east and northwesterly aspects, near treeline on the mountain. Drifts were measured slightly deeper, though wind effect was minimal. Exposed, windy areas hosted just a few inches of new snow. A right side up snowpack layering and warm to cold storm temperature profile created for good bonding of new snow to the December 15 rain crust. No instabilities were observed during the day and column tests were insignificant. 
Clouds/fog ended up enveloping Gray Butte and light precipitation with poor visibility greeted the afternoon hours. Winds remained light and new snow accumulation was minimal. 
Snow surfaces were good above 7,000 feet with slight wind effect in more exposed areas. Below treeline, heavier snow was felt. Our adventures for the day did not bring us above treeline, though a few glimpses of the mountain did not reveal any visible, natural avalanches. 
Photos
Weather Observations
Details
Mostly clear skies with patchy blue sky greeted the day. Winds were calm. Clouds and fog slowly enveloped the day and by the afternoon hours, light snow with fully obscured skies finished off the day. A few short glipses of the mountain were granted, but otherwise a foggy/cloudy day dominated. 
Statistics
Cloud Cover:
75% of the sky covered by clouds
Accumulation rate:
Less than 1 in. per hour
Air temperature:
Below Freezing
Air temperature trend:
Static