You are here
In and out of the clouds on Grey Butte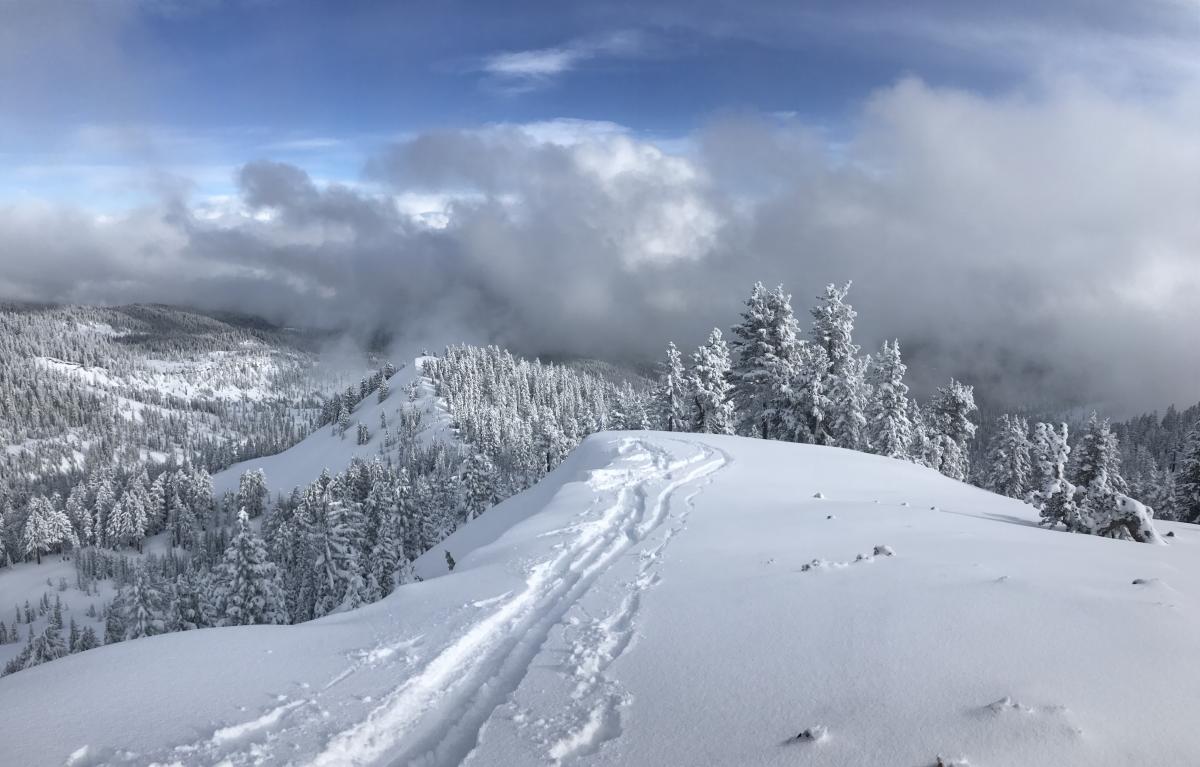 Location Name:
Grey Butte
Date and time of observation:
Sat, 03/03/2018 - 11:30pm
Observation made by:
Forecaster
Red Flags:
Whumphing noises, shooting cracks, or collapsingRecent loading by new snow, wind, or rain
Location Map
96067
Mount Shasta
,
CA
United States
41° 20' 57.6024" N, 122° 11' 34.1412" W
California US
Snowpack Observations
Details
During a tour from the top of Coyote at the Mount Shasta Ski Park to the top of Grey Butte:
Height of new snow (since 02/28) ranged from 70-95cm
Height of snow ranged from 100-220cm
No avalanches were observed with visibility up to 10k on the south side of Mount Shasta
Multiple whumphs occurred near and below treeline
Wind loading has occurred near and above treeline on N-NE-E-SE-S aspect
Wind scalloped snow surfaces visible above 8500ft on Mount Shasta
Hand pits and stability tests conducted near treeline and below treeline on NE, E, SE, S, SW, W aspects revealed the greatest layer concern to be the new snow/ old snow interface. A layer of .5mm rounding facets sitting just below a crust buried 70-95cm below the snow surface produced sudden collapse fractures in compression tests and inconsistent propagation in extended column and propagation saw tests
The new snow was right side up and low-density
Ski penetration was 30cm, and boot penetration was 60-80cm
A .5cm thin zipper crust formed at the snow surface up to 7500ft  
Photos
Weather Observations
Details
Overcast skies with light snowfall occurred for most of the day with 1-2 inches of new snow accumulating. In the late afternoon, skies began to clear with full views Mount Shasta from town by 5pm. Winds were calm to light out of the NW. 
Statistics
Cloud Cover:
75% of the sky covered by clouds
Accumulation rate:
Less than 1 in. per hour
Air temperature:
Below Freezing
Air temperature trend:
Static
Wind Direction:
Northwest