You are here
Ash Creek Butte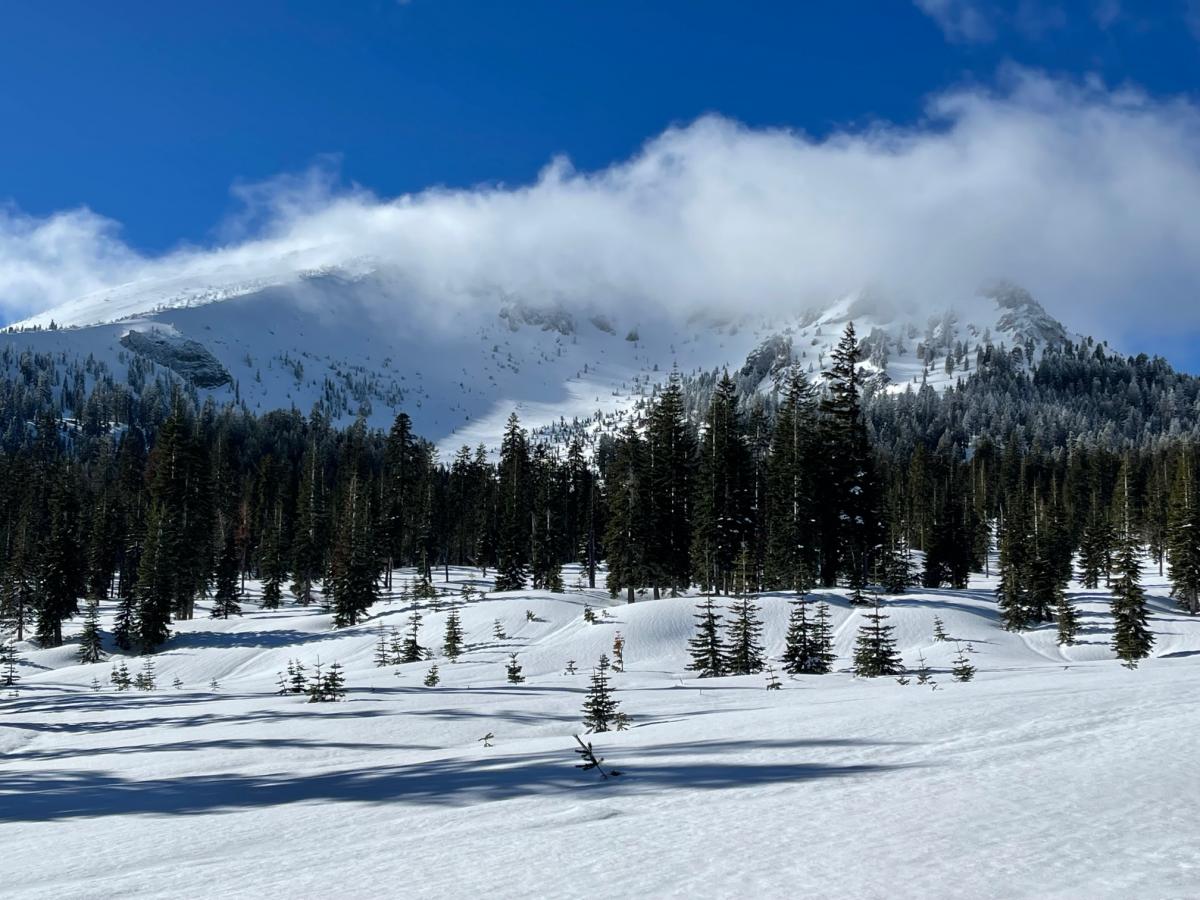 Location Name:
Ash Creek Butte
Region:
East of Mt Shasta
Date and time of observation:
Sun, 01/01/2023 - 11:30am
Observation made by:
Public
Location Map
96067
Mount Shasta
,
CA
United States
41° 27' 10.0224" N, 122° 2' 33.3168" W
California US
Snowpack Observations
Details
A very alpine day over on Ash Creek Butte. Chilly temps, clear blue sky and a strong northeast wind were notables. The stiff north wind could be seen spooling spin drift off Mt. Shasta in the distance, but on Ash Creek Butte, very little snow was available for transport. The recent rapid warming and rain on snow event at the end of December created widespread, deep rain runnels below treeline. Near and above treeline, the runnels were much less pronounced, but the snowpack still affected from the rain/warm-up event, and essentially bomber. Of future concern...A thin zipper crust topped the snowpack in the east facing Ash Creek Bowl. Just below the zipper crust, a 1-inch layer of near surface facets existed. This thin surface crust with a weak, sugary layer of snow below will not support a large load of new snow.

Pilgrim Creek Snomobile Park: The Esperanza road (dirt) is in rough shape and heavily pot-holed. At the snow park, plenty of parking exists, the warming hut is always open and the road is plowed. The Tri-Forest Snowmobile trails have been groomed and in great shape, albeit a bit icy today! Keep those sleds cool.
Observation Location: Ash Creek Butte, East Bowl
Elevation: 7,800 feet
Date: 01.01.2023
Time: 1130
Observer: N Meyers, H Meyers, S Malee
Sky Conditions: Clear (CLR) 
Current Precipitation: none
Air Temperature: 19 °F
Surface Penetration: Ski penetration (PS) = 0-2 in, boot penetration (PF) = 5-10 in
Total Snow Depth (HS): 58 in
24-hour New Snow Depth (HN24): 0
24-hour New Snow Water Equivalent (HN24W): 0
Wind Direction: NE
Wind Speed: Moderate (M), 17-25 mi/hr, small trees sway
Photos
Weather Observations
Details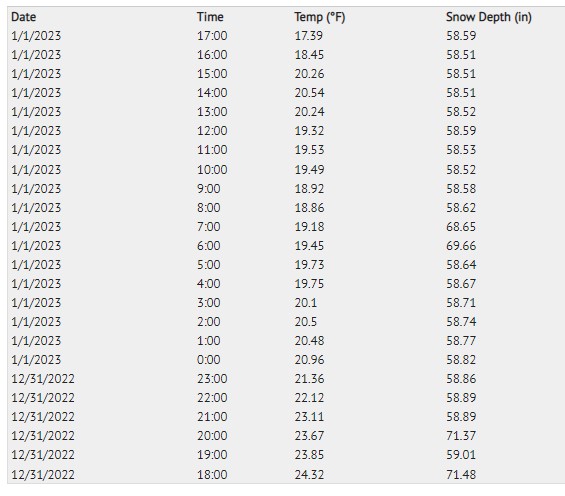 Statistics
Air temperature:
Below Freezing
Air temperature trend:
Cooling
Wind Direction:
Northeast