You are here
Ash Creek Butte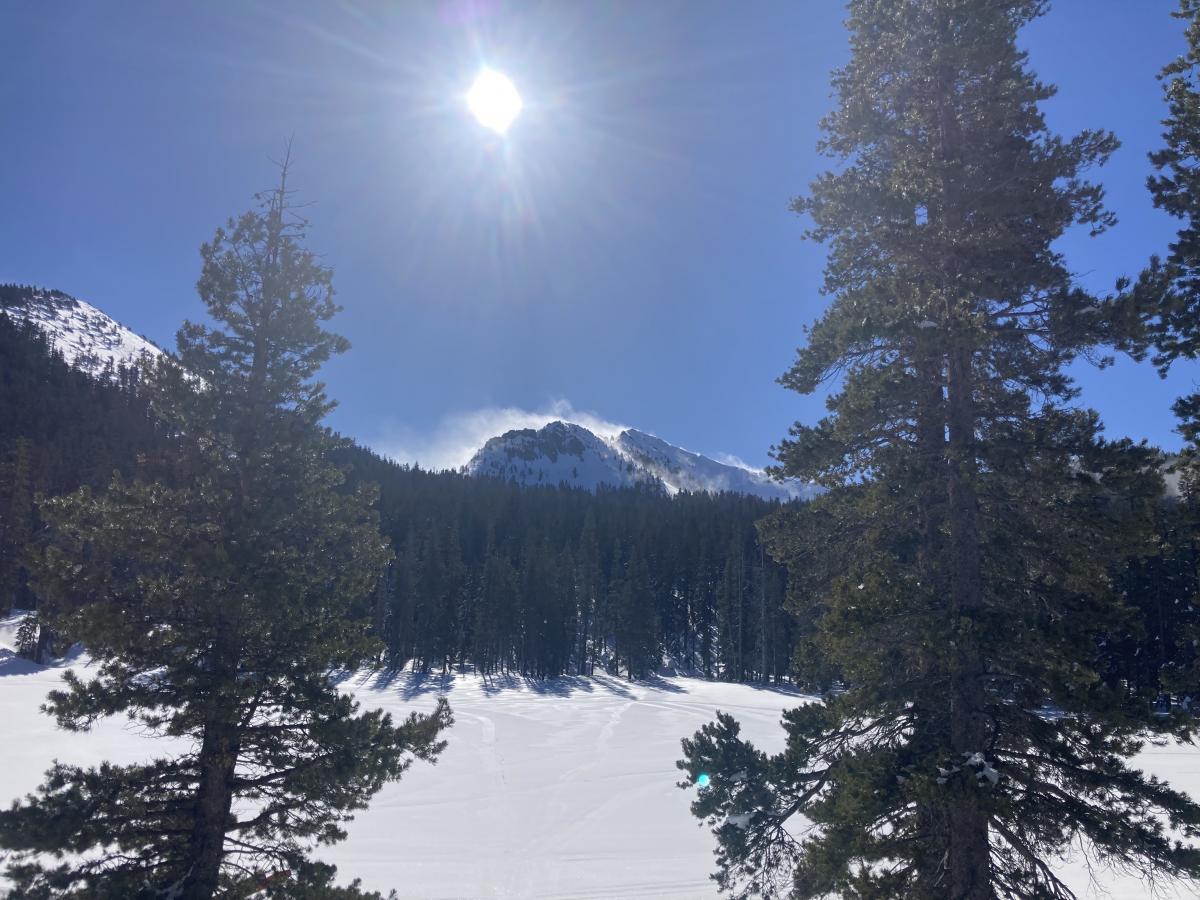 Location Name:
Ash Creek Butte - Surprise Lake
Region:
East of Mt Shasta
Date and time of observation:
Mon, 02/13/2023 - 12:00pm
Observation made by:
Forecaster
Red Flags:
Recent loading by new snow, wind, or rain
Location Map
96067
Mount Shasta
,
CA
United States
41° 27' 53.2116" N, 122° 3' 39.096" W
California US
Snowpack Observations
Details
Ash Creek Butte observations taken from Surprise Lake ridgeline (~6,900 feet) and the surrounding area. Most notable observations were of the current wind strength and intensity. Winds strengthened throughout the outing, moderate in the morning, then becoming strong to extreme by noon. Widespread strong winds with extreme gusts made travel difficult near treeline. Wind loading, growing cornices, and scoured windward surfaces could be found in exposed areas below and near treeline. Gale force wind could be seen tearing snow off any terrain feature near and above treeline. Southerly aspects are surely wind loading rapidly. 

Below treeline, surface conditions consisted of a sun crust in sunny exposed areas and smooth soft snow in shaded areas. Surface hoar was found in terrain surrounding Surprise Lake. To our surprise, the road back to Pilgrim Creek Snowmobile Park was covered in large tree branches and tree debris as we returned.

Except for the new tree debris, the 19 Road is in great shape for snowmobiling currently, especially with the recent grooming. 
Observation Location: Ash Creek Butte
Elevation: 6,900 feet
Date: 20230213
Time: 1200
Observer: S. Clairmont and E. FAlconer
Sky Conditions: Clear (CLR)
Current Precipitation: Type - NO
Air Temperature: 30 °F
Total Snow Depth (HS): 126 in (320 cm)
24-hour New Snow Depth (HN24): 0 in (0 cm)
24-hour New Snow Water Equivalent (HN24W): 0 in (0 cm)
Wind Direction: NW
Wind Speed: Strong [(S), 26-38 mi/hr, whole trees in motion] to Extreme [(X), > 38 mi/hr, gale force]
Photos
Weather Observations
Statistics
Air temperature:
Below Freezing
Air temperature trend:
Cooling
Wind Direction:
Northwest