You are here
Ash Creek Butte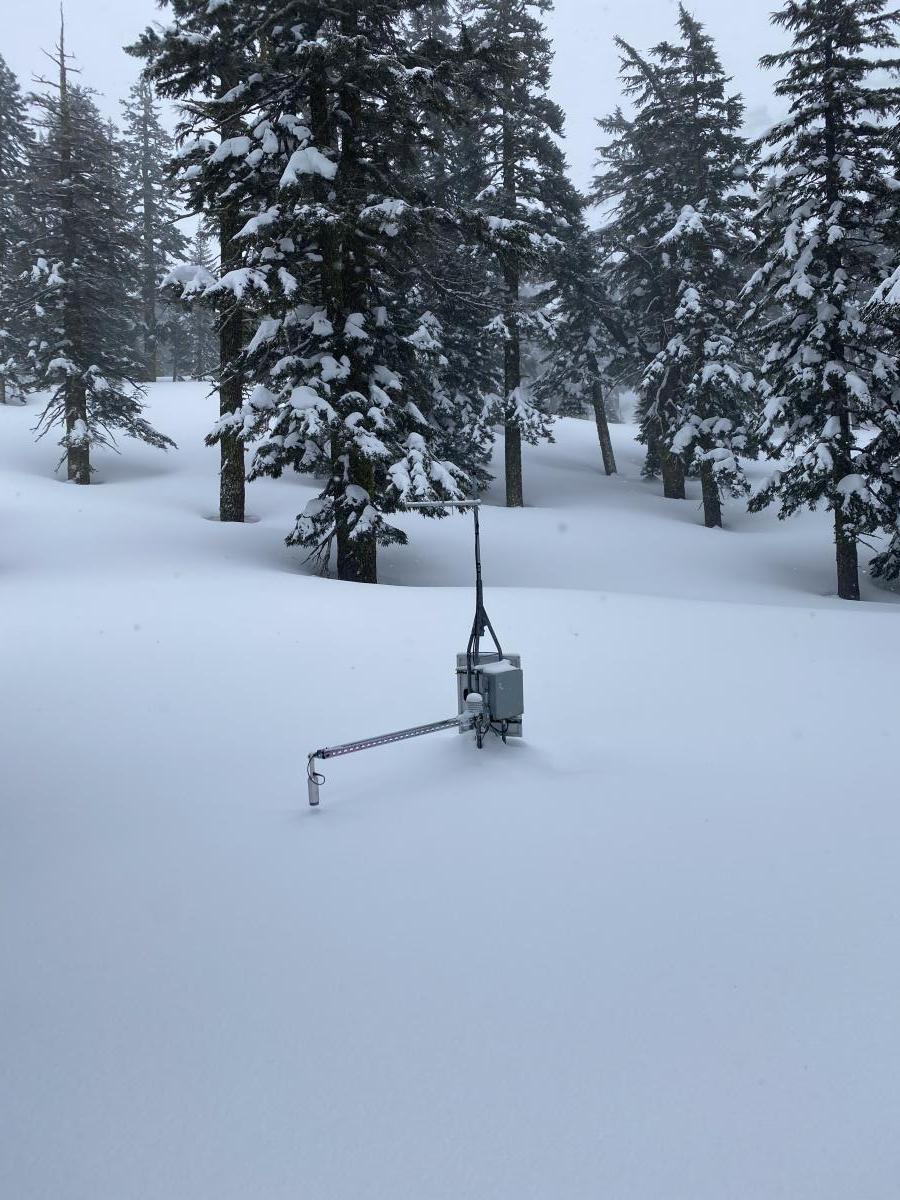 Location Name:
Ash Creek Butte
Region:
East of Mt Shasta
Date and time of observation:
Wed, 03/22/2023 - 10:00am
Observation made by:
Forecaster
Location Map
96067
Mount Shasta
,
CA
United States
41° 27' 23.2596" N, 122° 3' 14.2164" W
California US
Snowpack Observations
Details
Today we headed over to the east side of the mountain to check out how all the snow is holding up and to give our Ash Creek Weather Station some much-needed love. Though they're amazing pieces of equipment that we're lucky to be able to utilize, a winter like this one still puts a toll on even the most robust systems. So, repair kit in hand (backpack), we saddled up the steel-ponies and headed out.
As we approached Ash Creek Butte we quickly found ourselves in full-on winter once again. The snow was surprisingly light, with about 6 inches of fresh, light snow on top of a thin, 1-inch thick crust. Underneath that is nothing but unconsolidated, nearly bottomless snow. We poked around and dug small pits in numerous locations to confirm, but the thin crust appears to be uniformly distributed on the east side of the mountain, at least everywhere we checked.
Normally when looking for the weather station, we'd just look for the device sticking up into the air. With all this snow however, you can almost walk right by and not even notice it's there! Another good storm and it might be completely buried! Thankfully, we were able to get into it without too much digging and complete the work that needed to be done. Especially because, if this storm does come in early next week, this might be the last time we see this weather station for a while!
While we were out there the snow started falling more heavily, at least 1-2 inches per hour at times. The wind stayed steadily blowing out of the west at about 8-12 mph, even down where we were, in the trees. It will be interesting to see if this snow continues through the night, or if it blows itself out before we get much accumulation. Check back tomorrow morning to find out!
Observation Location: Ash Creek Butte
Elevation: 6,000 - 7,300
Date: 20230322
Time: 1000-1400
Observer: Casey
Sky Conditions: Overcast
Current Precipitation: Snowing
Air Temperature: <32 degrees
Surface Penetration: Ski penetration (PS) = 4 in, boot penetration (PF) = 13 in
Wind Direction: W
Wind Speed: Light to moderate
Photos
Weather Observations
Statistics
Cloud Cover:
100% of the sky covered by clouds
Accumulation rate:
Greater than 1 in. per hour
Air temperature:
Below Freezing