You are here
Atmospheric River Event Avalanche Cycle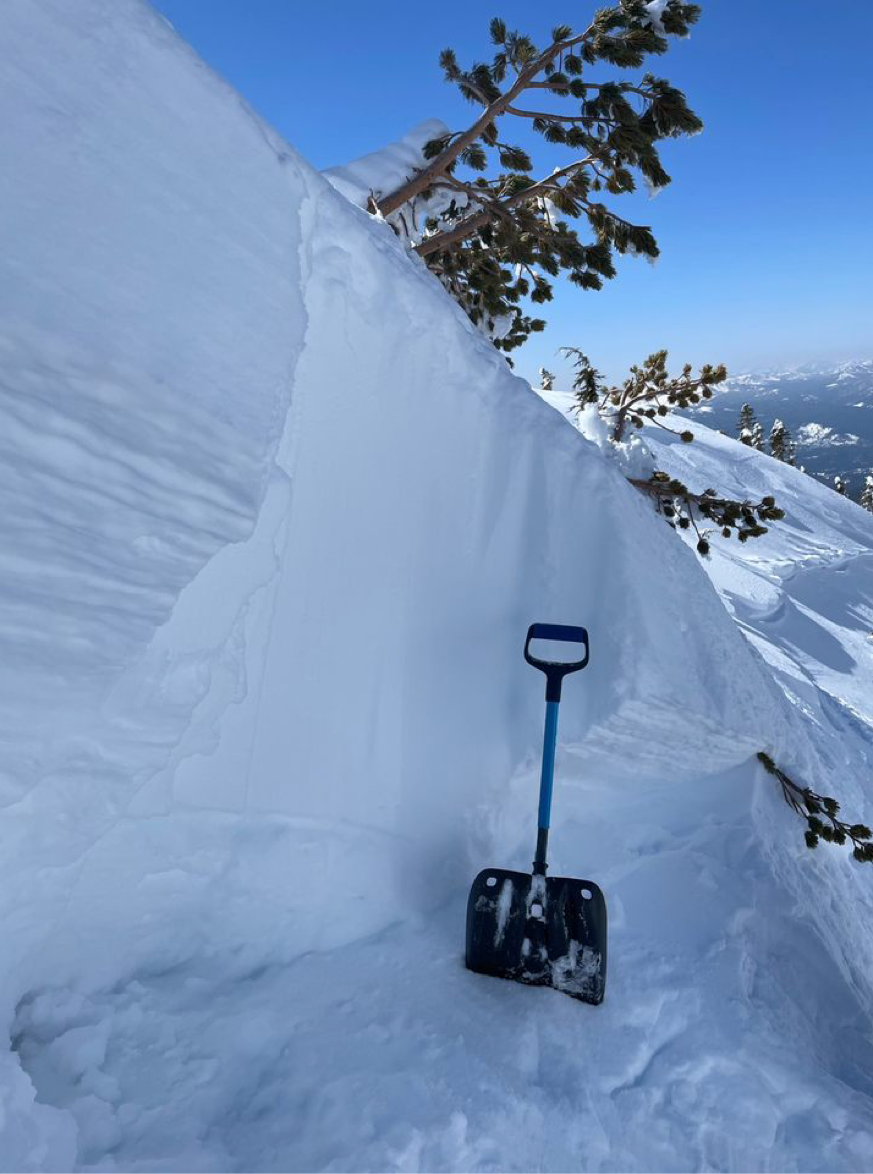 Location Name:
MSAC Forecast Area
Date and time of observation:
Thu, 03/16/2023 - 1:30pm
Observation made by:
Forecaster
Red Flags:
Recent avalanche activity
Recent loading by new snow, wind, or rain
Rapid warming
Obvious avalanche path
Terrain Trap
Location Map
96067
Mount Shasta
,
CA
United States
41° 20' 57.2136" N, 122° 11' 40.812" W
California US
Snowpack Observations
Details
The Town to 10K Tour - 3.16.23
A wide-ranging snowmobile tour today from Mt Shasta City limits to 10,000 feet on Mount Shasta. The goal today: see as much terrain as possible, assessing the avalanche risk at all elevations, and look for recent avalanches resulting from the atmospheric river event avalanche cycle that occurred this past week.

Widespread, natural avalanches occurred across the forecast area, estimated to have happened sometime on Tuesday or Wednesday this week, March 14/15. Most of the avalanches released near or below the rain/snow line. We have not observed any avalanches above treeline in alpine terrain on Mount Shasta. That said, near and below treeline, our frequent flyers put on a show. On numerous aspects, slabs failed naturally on the west and east faces of Gray Butte, the east face of Green Butte, northwest/west face of Black Butte, west face of Red Butte, numerous slopes in the Castle Lake Basin and finally the Trail Creek zone in the Trinity Alps. The west face of Gray Butte was likely the largest slide in the area, estimated 1,200 feet wide and running 1,500 feet down the slope. The crown was 2–3 feet deep. All avalanches failed within storm snow and/or on the March 2nd crust layer. Start zone slope angles ranged from 37–40 degrees. Nobody was injured or caught in any of the avalanches.

Below treeline is a rain runnel mess, very rough, soft to hard features, not pleasurable in any way.

Near treeline things start to get better with transitional snow, drip and bombs from trees, warm powder, heavy, moist. Expect crusts in the coming days.

Above treeline is smooth and plastered. Mount Shasta looks splendid and is completely caked. Wind effect is minimal. Soft, mostly smooth surfaces dominate. Ridge lines have supportable snow with ~6 inch boot penetration. Gullies and bowls hosted deeper boot penetration. 

The avalanche risk is currently low. A couple of days of warm temps and solid sun have allowed the snowpack to settle. Small, greasy loose-wet slides and roller balls were observed today on sunny slopes below 6,700 feet. With winter weather back in the area this weekend, we don't anticipate this avalanche problem to persist. As for the wind slab problem, some thick ones are out there, but were unreactive on all test slopes, even to the weight of a snowmobile.

The Everitt Memorial Highway is still closed as of today, and likely will not open for the weekend. The rotary blower has made one lane to Red Fir Flat. There is 3 to 4 feet of snow on the road below Bunny Flat, with drifts up to six feet.  

The power lines via the FS 31 road are a nasty mess. Not difficult riding, just slow and rough. Above 7,000 feet, the snow get better. 

 
Photos
Weather Observations
Details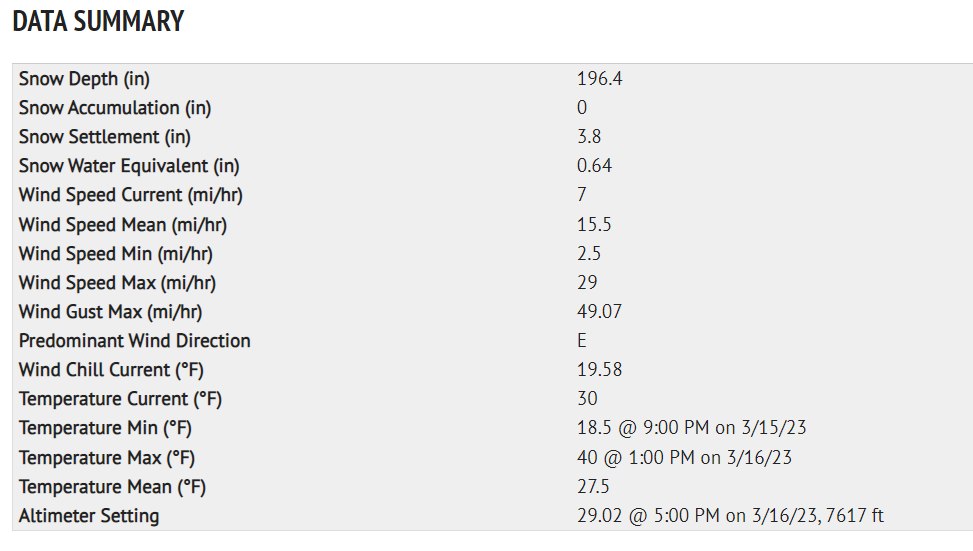 Statistics
Air temperature:
Above Freezing
Air temperature trend:
Warming