You are here
Avalanche Gulch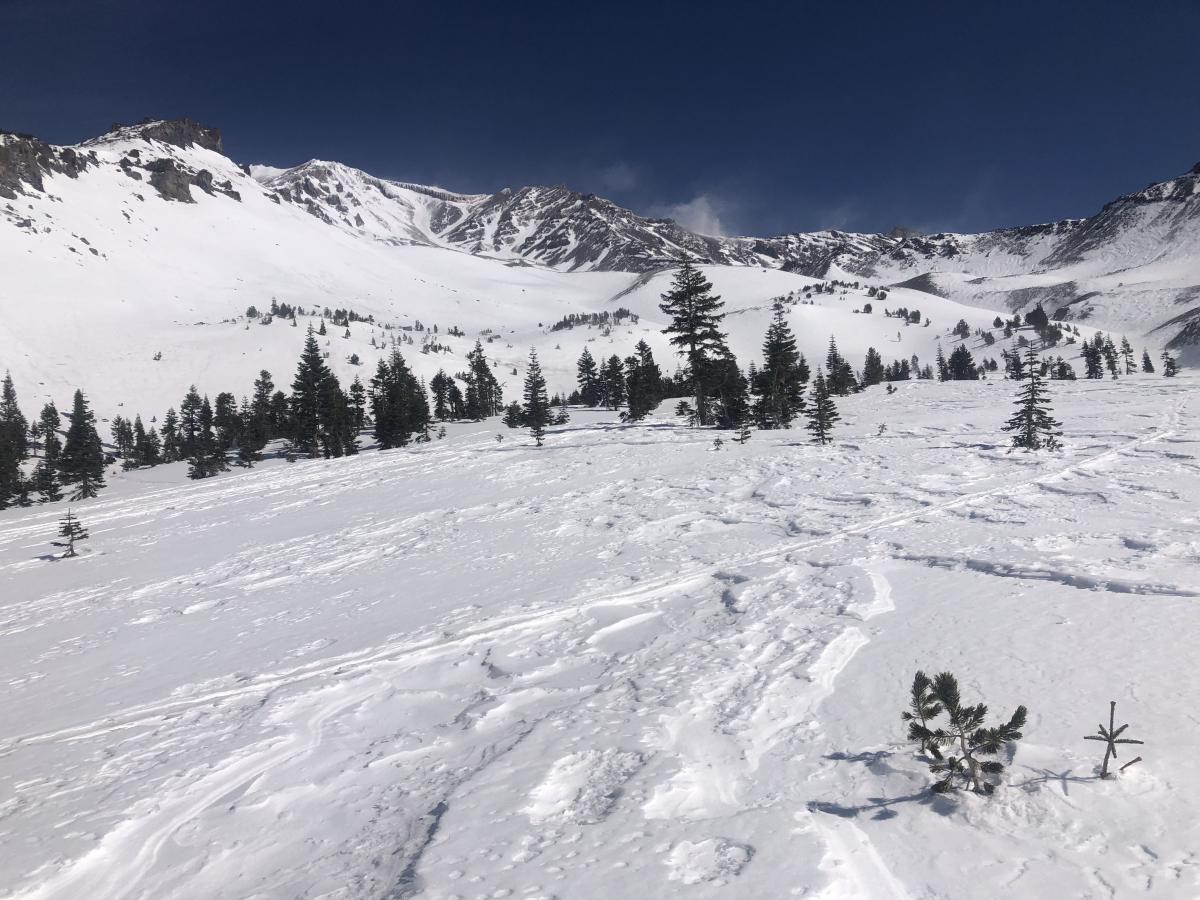 Location Name:
Mount Shasta
Date and time of observation:
Sat, 02/27/2021 - 11:30am
Observation made by:
Forecaster
Location Map
96067
Mount Shasta
,
CA
United States
41° 22' 26.616" N, 122° 13' 25.2264" W
California US
Snowpack Observations
Details
It was extremely windy today. Large plumes of blowing snow were streaming from the upper mountain. Snow surfaces are a mixed bag of textures. Below treeline host breakable melt-freeze crusts in protected areas. Firm supportable surfaces dominate as well as chalky previously wind-transported snow. Near and above treeline terrain is very wind affected and largely scoured. Firm windboard and sculpted sastrugi features exist on the remaining ribbons.
Observation Location: Avalanche Gulch
Elevation: 6900 to 8,000 feet
Date: 02272021
Time: 1100
Observer: Ryan Sorenson
Sky Conditions: Few (FEW) cirrus clouds. 
Current Precipitation: NO
Air Temperature: 32 °F
Surface Penetration: Ski penetration (PS) = 0-2 in (0-5 cm)
Total Snow Depth (HS): 75 in (190 cm)
Wind Direction: NNW 
Wind Speed: Extreme (X), > 38 mi/hr, gale-force winds were recorded on Gray Butte all day. Blowing snow was observed even in the trees during strong gusts. 
Photos
Weather Observations
Details
Statistics
Air temperature:
Above Freezing
Air temperature trend:
Warming