You are here
Avalanche Gulch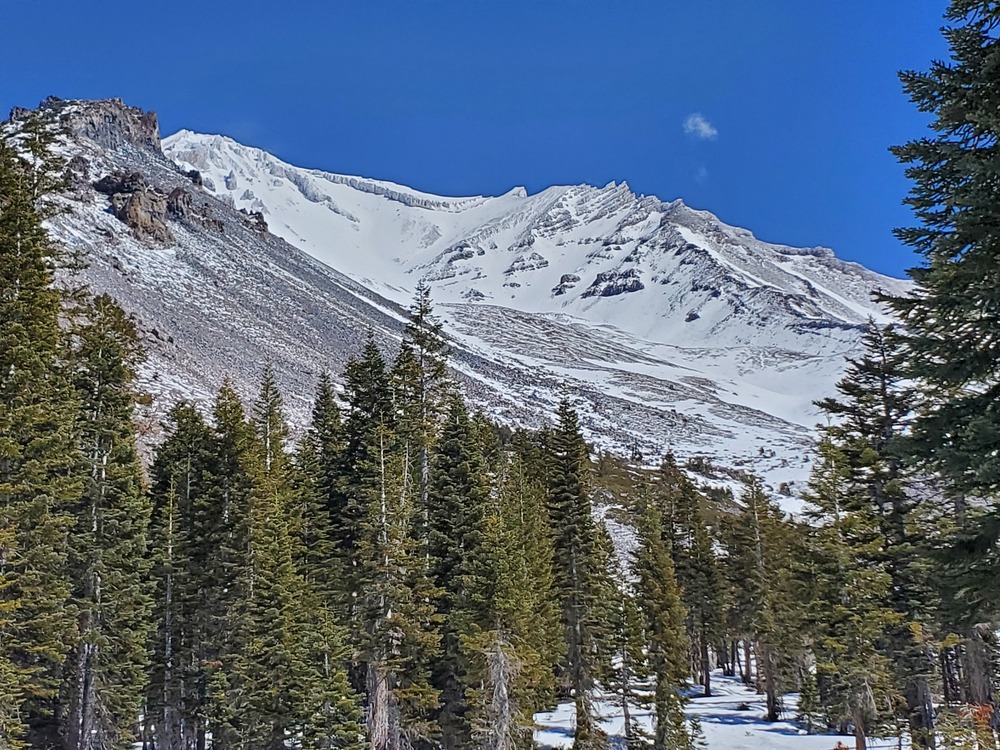 Location Name:
Avalanche Gulch
Date and time of observation:
Wed, 03/16/2022 - 12:00pm
Observation made by:
Forecaster
Location Map
96067
Mount Shasta
,
CA
United States
41° 22' 26.8248" N, 122° 13' 24.294" W
California US
Snowpack Observations
Details
About 1-2 inches of moist new snow from Tuesday has smoothed out the existing snowpack. Avalanche Gulch has a usable snowpack for climbers and skiers, though that snow will mostly be confined to the main gullies to the looker's left and right of center moraines. Ridges and moraines are mostly devoid of snow until 10,000 ft. Expect plenty patches of dirt as you ascend out of Bunny Flat and into the lower climber's gully. Try to stay on the snow to limit damage to sensitive plants and soils.
The spring at Horse Camp is running. The composting toilets are not open yet, though they are almost ready. Thanks to Rick Chitwood, Shayna Cassidy, and the Sierra Club Foundation for emptying the compost. The Horse Camp Composter has been breaking down climber waste into soil since 1992.
Photos
Weather Observations
Statistics
Air temperature:
Above Freezing
Air temperature trend:
Warming