You are here
Avalanche Gulch - Green Butte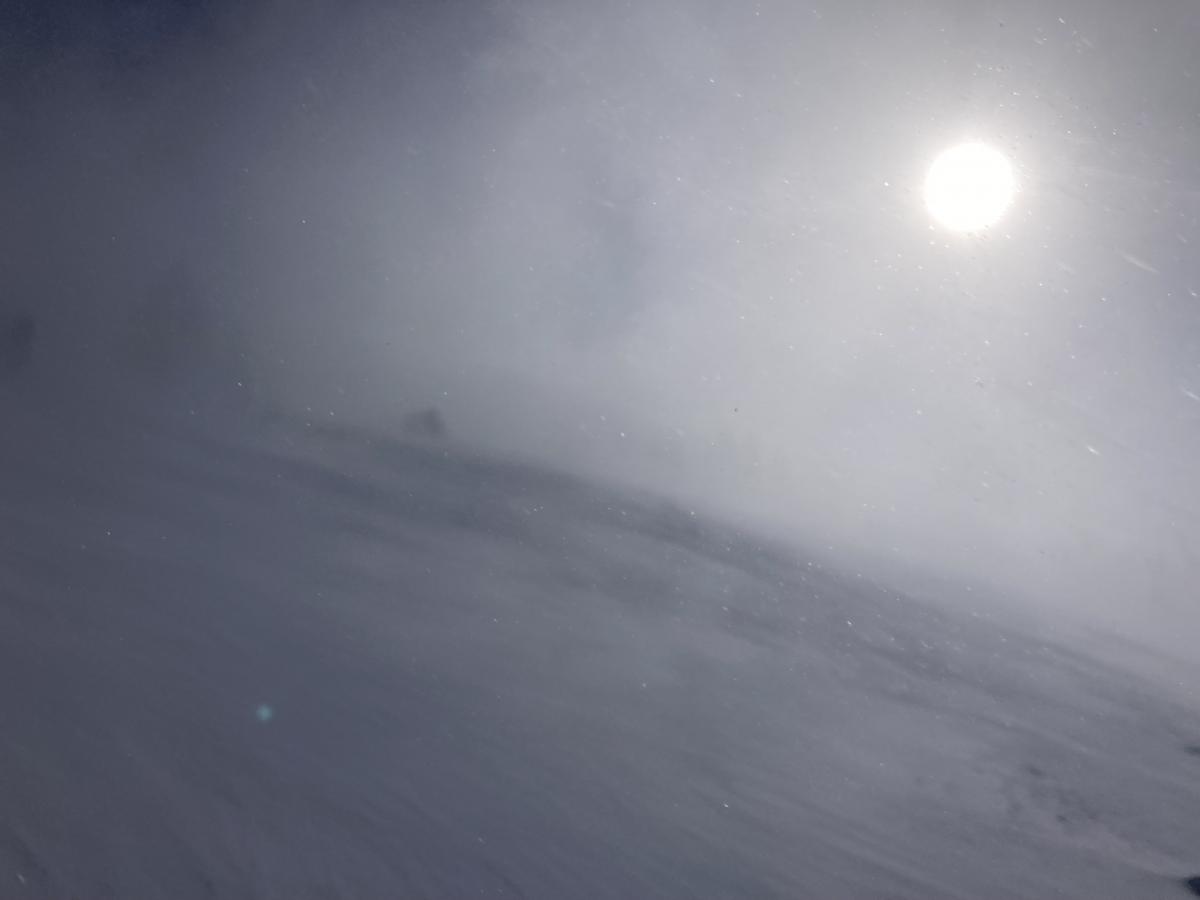 Location Name:
Avalanche Gulch and Green Butte
Date and time of observation:
Sat, 02/11/2023 - 12:00pm
Observation made by:
Forecaster
Red Flags:
Recent loading by new snow, wind, or rain
Location Map
96067
Mount Shasta
,
CA
United States
41° 18' 34.254" N, 122° 6' 5.868" W
California US
Snowpack Observations
Details
Observations from Avalanche Gulch and Green Butte ridge between 9am and 12pm. 

Below treeline, three to four inches of new snow was found over a hard crust underneath. Wind was out of the northeast, strengthening with higher elevation. Visibility was clear with few clouds in the sky. Ski quality was best below treeline.

Near and above treeline, winds quickly became strong, with extreme gusts out of the northeast. Extreme down slope winds made it nearly impossible to travel above treeline. Blowing snow could be seen traveling hundreds of feet into the air all across Mount Shasta. Large sections of icy scoured snow surfaces followed by deep wind drifts could be found in abundance. Many leeward terrain features were visibly wind loaded with 12 - 15 inches of transported snow. Visibility was obscured at times due to blowing snow, with the summit fully obscured at all times. 

Lenticular clouds could be seen developing above Mount Shasta, suggesting strong to extreme winds aloft.

No obvious signs of instability were observed today, however, I suspect any leeward slope near and above treeline to be wind loaded. Eric and I stayed off of any south-west facing avalanche terrain. 
Observation Location: Green Butte ridge and Avalanche Gulch
Elevation: 8,000 feet
Date: 20230211
Time: 1200
Observer: S. Clairmont
Sky Conditions: Scattered (SCT)
Current Precipitation: NO
Air Temperature: 31 °F
Total Snow Depth (HS): 131 in (333 cm)
24-hour New Snow Depth (HN24): 3 in (7 cm)
Wind Direction: NE
Wind Speed: Strong (S), 26-38 mi/hr, whole trees in motion
Photos
Weather Observations
Statistics
Cloud Cover:
25% of the sky covered by clouds
Air temperature:
Below Freezing
Air temperature trend:
Warming
Wind Direction:
Northeast