You are here
Avalanche Gulch, Lake Helen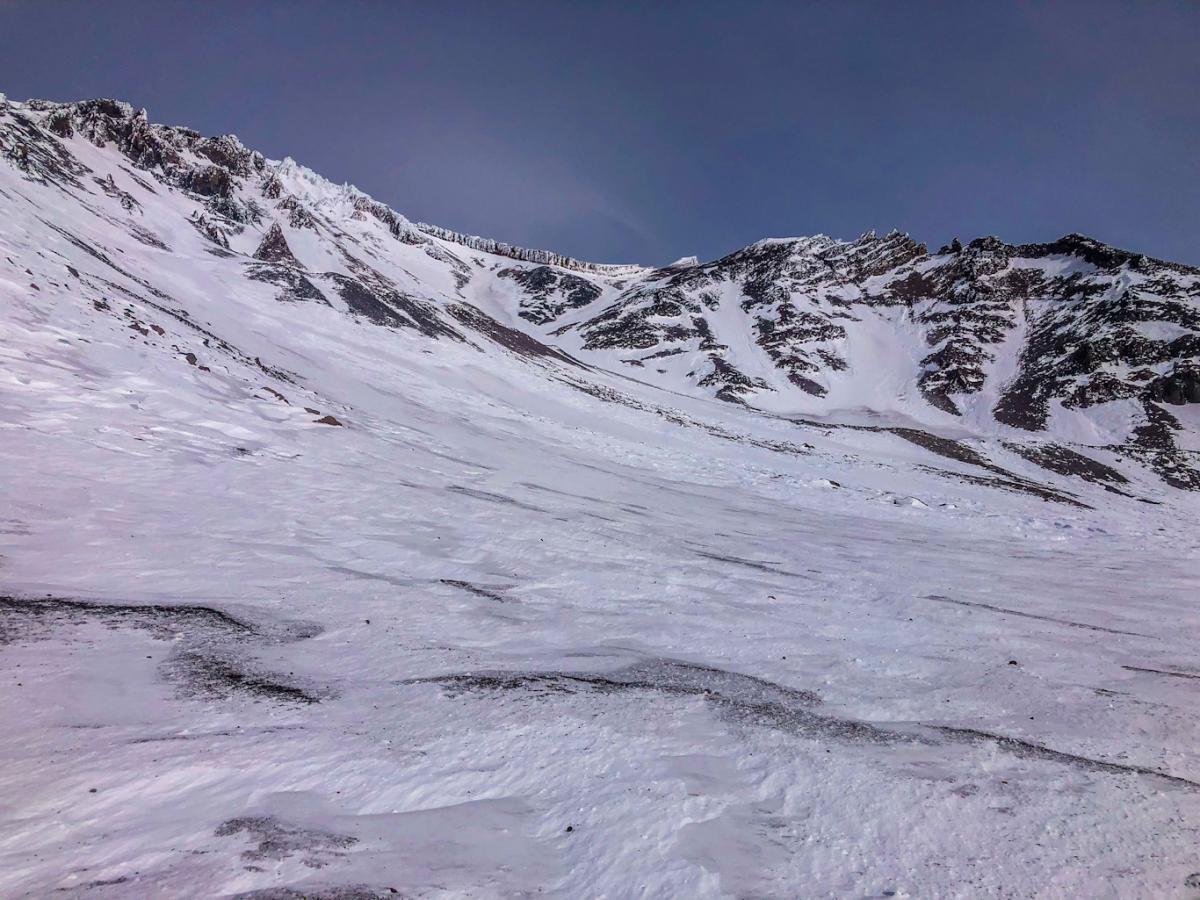 Location Name:
Avalanche Gulch, Mount Shasta
Date and time of observation:
Mon, 02/08/2021 - 12:00pm
Observation made by:
Forecaster
Location Map
United States
41° 23' 20.5944" N, 122° 12' 38.412" W
US
Snowpack Observations
Details
Observation Location: Avalanche Gulch, Mount Shasta
Elevation: 10,500 ft
Date: 20210208
Time: 1200
Observer: Ryan Sorenson
Sky Conditions: Broken (BKN), high altitude wispy clouds
Current Precipitation: Type - None (NO)
Air Temperature: 38 °F
Surface Penetration: Boot penetration (PF) = 0 in
Total Snow Depth (HS): 45 in (115 cm)
24-hour New Snow Depth (HN24): 0
24-hour New Snow Water Equivalent (HN24W): 0
Wind Direction: SW, upslope
Wind Speed: Light (L), 5-10 mi/hr with occasional gusts to 15 mi/hr
Notes:
Cloudy skies, cooler temperatures, and light winds kept snow surfaces firm.  Everything shows signs of wind effect. Smoother wind-pressed patches are mixed with areas with sastrugi features of various sizes. Large rocky patches have been exposed on ridges and moraine tops.  Blown rock and debris litter the slopes. The Redbanks are covered in rime ice.  No avalanche concerns were encountered. 
Photos
Weather Observations
Statistics
Air temperature:
Above Freezing
Air temperature trend:
Cooling
Wind Direction:
Southwest