You are here
Avalanche Gulch Skiing, Post-Holing and Dry Loose Avalanches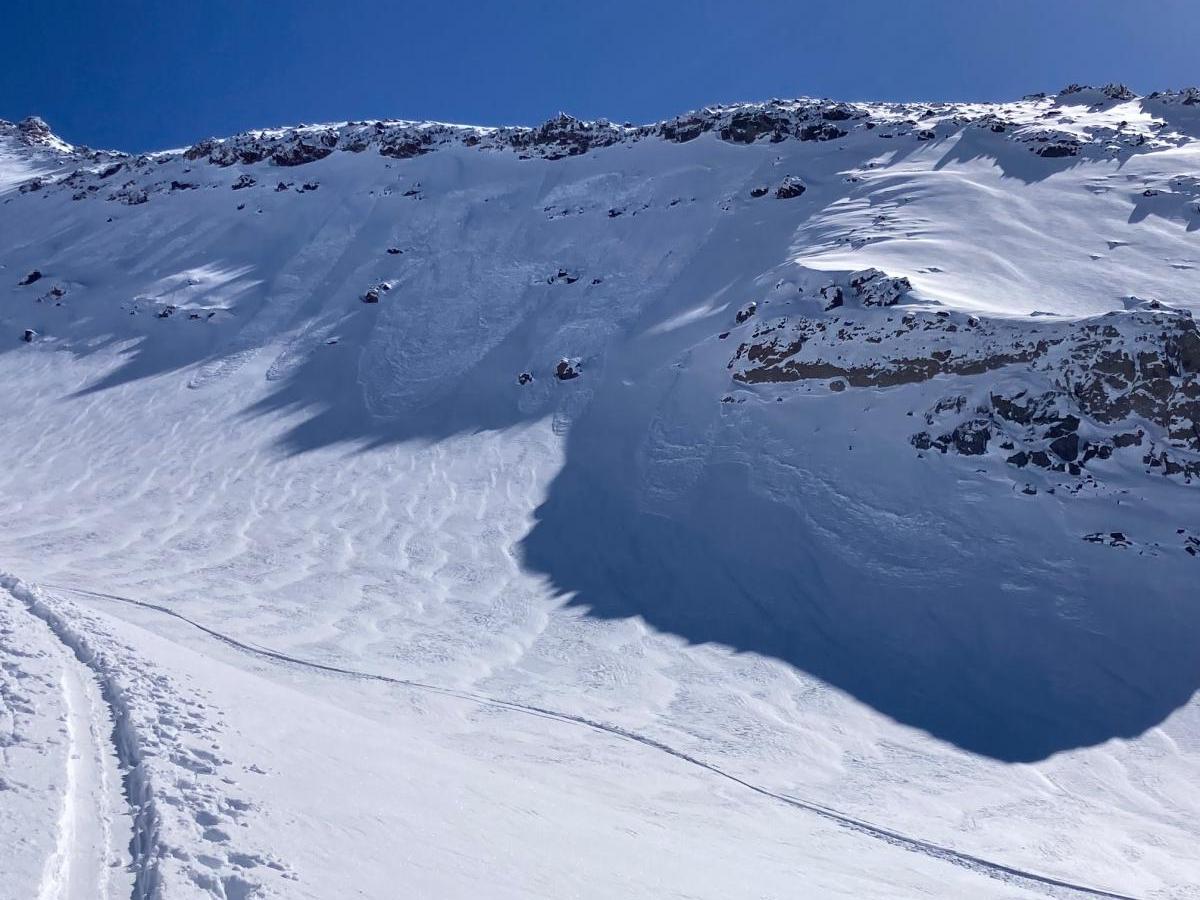 Date and time of observation:
Fri, 04/22/2022 - 10:30am
Observation made by:
Climbing Ranger
Location Map
96067
Mount Shasta
,
CA
United States
41° 22' 57.288" N, 122° 12' 37.638" W
California US
Snowpack Observations
Details
4.22.22 - Avalanche Gulch
Mount Shasta has turned into a skiers mountain for the time being. Feet of soft snow will demand any type of flotation for the weekend and into next week. We don't know how long it will take for the snow to consolidate. 
Skiers returned to Bunny Flat with glowing faces, one quoting, "It's as good as it gets!". Who knows how long this will last. The snow can go south quickly this time of year. 
One to two inches of new snow fell over the past 24 hours at Bunny Flat and 3-5 inches near and above treeline. A handful of small, dry loose avalanches were observed off the W-NW facing aspect of Green Butte Ridge this morning. None of them ran far enough to reach the gully bottom of Avalanche Gulch proper.
Ski penetration is about 3-5 inches. Boot penetration is calf to knee deep. Once again, snowshoes, skis, splitboard, verts...something is recommended to prevent arduous snow walking.
No reports of anyone making it to the summit yet after all the fresh snow.
Photos: Ryan Lazzeri, Hanne Meyers
Photos
Weather Observations
Details
The past two days have started off with splitter blue skies, but the clock starts ticking at sunrise as clouds, fog and periods of snow have entered the chat for the afternoon. 
Statistics
Cloud Cover:
25% of the sky covered by clouds
Air temperature:
Below Freezing
Air temperature trend:
Warming