You are here
Avalanche Gulch/Old Ski Bowl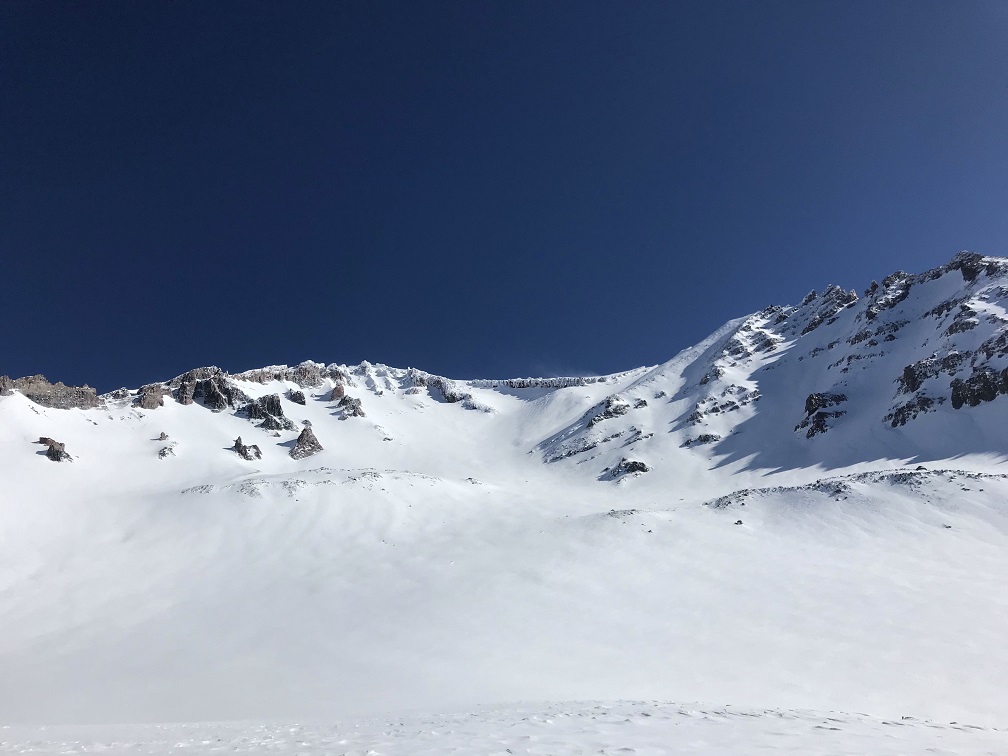 Location Name:
Mount Shasta
Date and time of observation:
Thu, 03/19/2020 - 1:00pm
Observation made by:
Forecaster
Location Map
96067
Mount Shasta
,
CA
United States
41° 23' 18.6504" N, 122° 12' 38.412" W
California US
Snowpack Observations
Details
March 19, 2020 (20200319) - Avalanche Gulch and Old Ski Bowl Areas - N. Meyers

TIME: All day

SKY: Clear, a few scattered, low cumulus at times but the sky was mostly clear all day.

PRECIP: None

WIND: Last night starting at 11PM, a moderate, easterly wind blew for about 10 hours, maxing at 31 mi/hr. There was no wind affect on the snow surface below treeline. Near and above treeline, wind affect was minimal.

BLOWING SNOW: No

AIR TEMP: Max 31 F at 8,000 feet / 33.5 F at 7,800 feet / 38 F at 7,600 feet 

SURF PEN: 10 to 15 inches (38 cm) 

HS: 72 inches (183 centimeters) average

HN: 0

NOTES: The snow held itself together pretty well today. Observed a few minor roller balls, wind slabs gained strength and a half-hearted period of moderate, easterly wind didn't affect surfaces or transport much snow. Temperatures creeped to just above freezing and with some air movement, allowed for all the new snow to maintain a nice equilibrium throughout the day with no major instabilities observed. A good day of settlement and I'd expect most avalanche terrain to host low danger for now. A sun crust will be likely in select areas, lower elevations. Be careful on the steeps, 40 degrees or greater, where loose point releases could still be possible, either wet or dry depending on your aspect. Surface hoar developed overnight in isolated, low lying areas below treeline.
Photos
Weather Observations
Statistics
Air temperature:
Above Freezing
Air temperature trend:
Warming