You are here
Beneath Middle peak at castle lake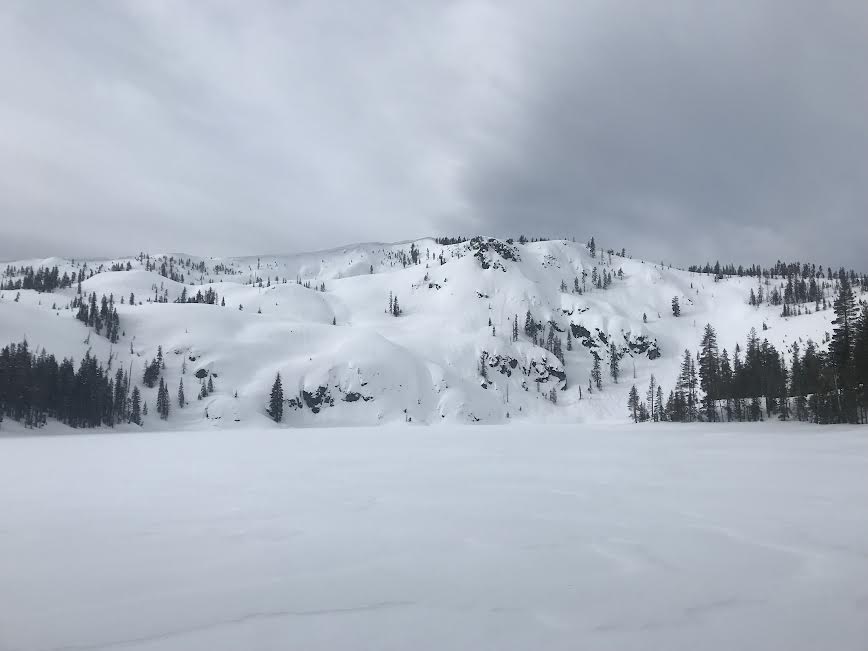 Location Name:
Castle Lake
Date and time of observation:
Tue, 03/21/2023 - 12:05pm
Observation made by:
Forecaster
Red Flags:
Recent loading by new snow, wind, or rain
Location Map
96067
Mount Shasta
,
CA
United States
41° 13' 15.5352" N, 122° 22' 56.1936" W
California US
Snowpack Observations
Details
This observation comes from Castle Lake with a max elevation of 6,000 feet between the hours of 1000 and 1230. My objective was to see if snow transport was occurring near treeline at a location apart from Mount Shasta.
My goal did not come to fruition as there was no fresh snow to be transported. Light to moderate wind blowing from the east was felt, heard, and seen but no blowing snow was observed. Wind textured surfaces gave clues that wind has been active near treeline and a trace of fresh snow lingers in shady forested areas. A breakable surface crust exists on all aspects below treeline and is less pronounce near treeline. Slopes that recently experienced drifted snow and northerly aspects do not host this surface crust. Monstrous cornices loom off ridge tops with signs of old cornice fall and avalanche debris beneath them. A pit dug on a northwest aspect at 5,650 feet displayed a rain crust 23 cm down with softer snow above it and a mixture of wet and soft snow beneath it. Both of these layers were 4-finger hardness with a 6 cm pencil hard crust in the middle. Off in the distance on Mount Shasta, I observed snow pluming over the ridge tops onto southerly and westerly aspects near and above treeline.
Observation Location: Castle Lake 
Elevation: 6,000 feet 
Date: 2023.03.21
Time: 1130
Sky Conditions:  Overcast (OVC) 
Current Precipitation: NO
Air Temperature: 26 °F
Total Snow Depth (HS): 169 in (430 cm)
Wind Direction:  E 
Wind Speed:  Light (L), 1-16 mi/hr, twigs in motion | Moderate (M), 17-25 mi/hr, small trees sway 
Column & Block Tests:

Slope Angle & Aspect 23º / NW
ECTX
CT3 -↓8 in (23 cm)
Photos
Weather Observations
Statistics
Cloud Cover:
75% of the sky covered by clouds
Air temperature:
Below Freezing
Air temperature trend:
Static