You are here
Brewer Creek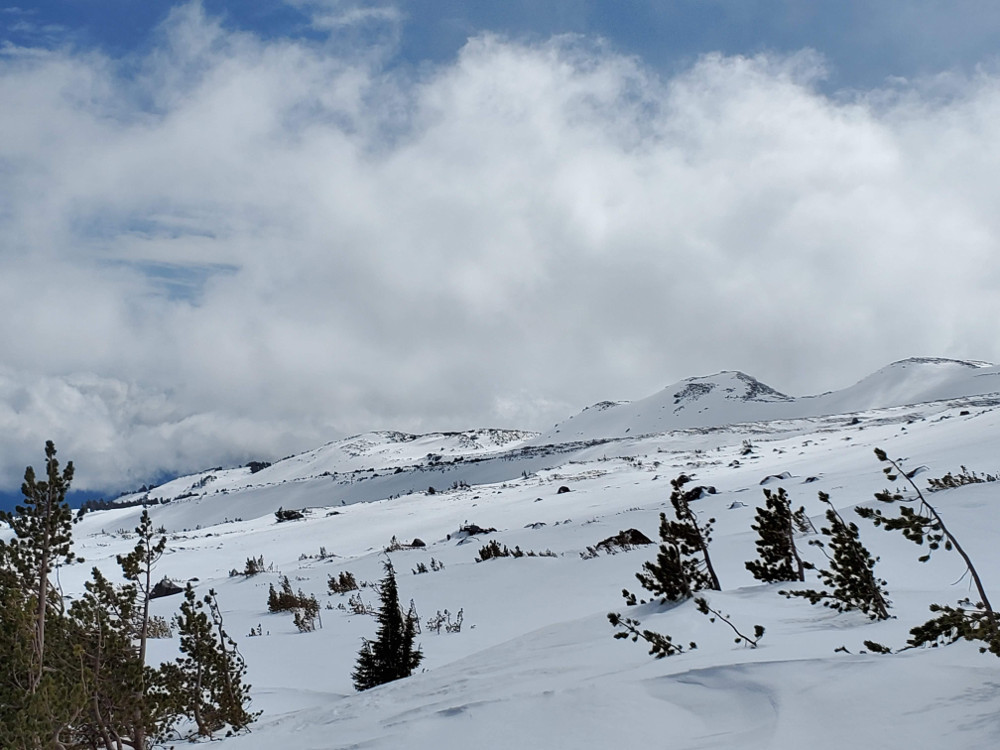 Location Name:
Brewer Creek
Date and time of observation:
Mon, 03/09/2020 - 1:30pm
Observation made by:
Forecaster
Location Map
96067
Mount Shasta
,
CA
United States
41° 25' 31.7352" N, 122° 9' 31.086" W
California US
Snowpack Observations
Details
Conditions on the northeast side of Mount Shasta in the Brewer Creek area:
Plan on mostly bare road 5 miles in on Military Pass Road (Road 19). This is the best place to park. See map below.
Next 4 miles along access roads to Brewer Creek Trailhead have some exposed dirt, but mostly continuous snow. After this, snow is continuous. See map below.
Height of Snow (HS):

6,480 ft: 130 cm (51 in)
7,320 ft (Trailhead): 145 cm (57 in)
8,200 ft: 80 cm (31 in).
8,800 ft: 200 cm (79 in)

Height of Storm Snow (HST)

Below Treeline: 20 cm (8 in)
Above Treeline: 7 cm (3 in)
The northeast side of Mount Shasta has around 20 cm (8 in) of new, low density snow above 6,400 ft up to near treeline zones. New snow thins out (2-3 inches) as you transition above treeline. Depth of the snowpack varies depending on exposure to wind. Lower elevations have more snow than mid-elevations (145 cm vs. 80 cm).
No signs of instability were seen.
Photos
Weather Observations
Statistics
Cloud Cover:
75% of the sky covered by clouds
Air temperature:
Above Freezing
Air temperature trend:
Static
Wind Direction:
Northwest