You are here
Bunny Flat, Avy Gulch, Helen Lake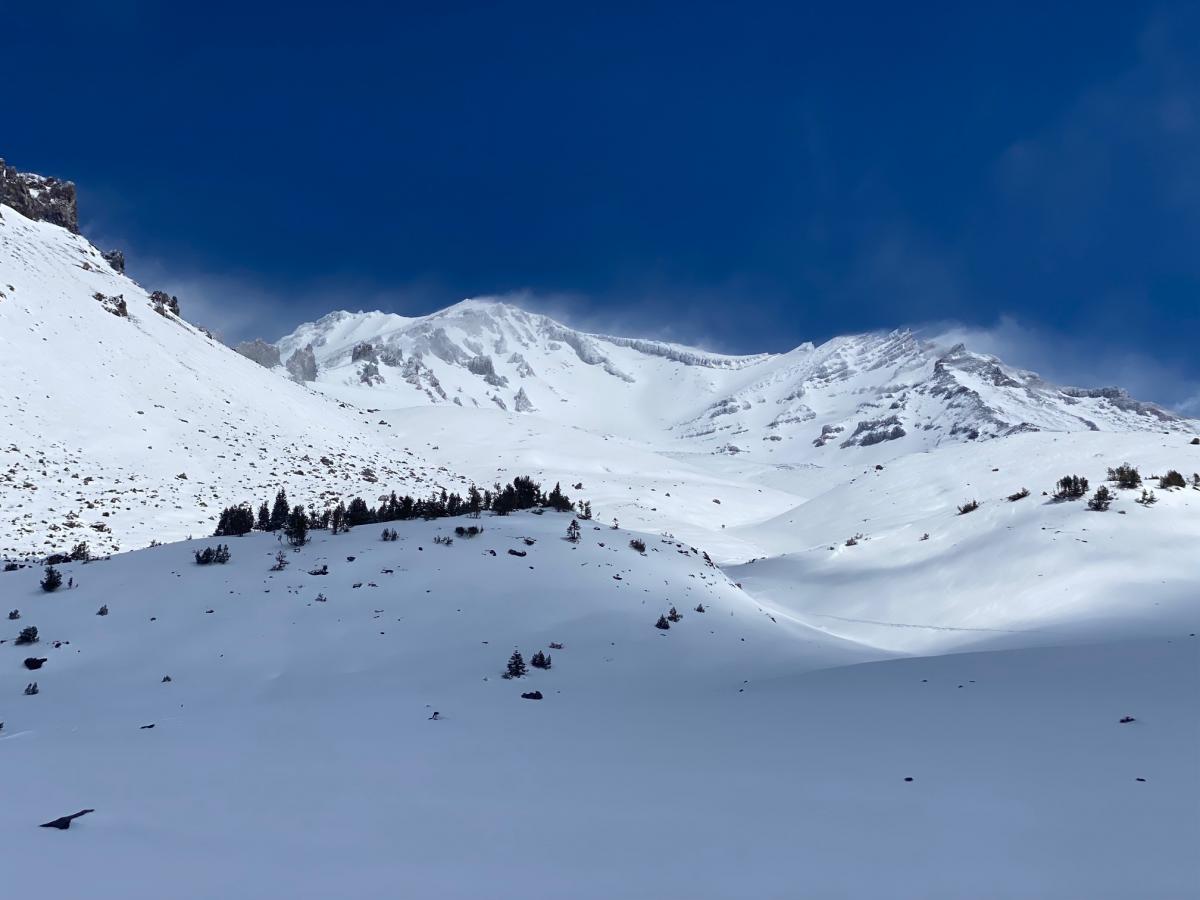 Location Name:
Mount Shasta
Date and time of observation:
Sat, 04/16/2022 - 11:30am
Observation made by:
Climbing Ranger
Red Flags:
Recent loading by new snow, wind, or rain
Snowpack Observations
Details
Between 4-14 and 4-16, the mountain received about 20 inches of new snow. Prior to these storms, Mt Shasta was melted out to bare ground below 9,000 feet. Strong wind has been visible on the upper mountain. Boot penetration was about 20 inches in Avalanche Gulch proper at 9,000 feet. The skiing was surprisingly good and coverage near and below treeline is decent, but rocks lurking for sure. Small roller balls visible on lower elevation, solar aspects. Post-holing for climbers is going to be an issue for climbers until it settles out. Watch for wind slabs up higher in steep terrain.
Photos
Weather Observations
Statistics
Cloud Cover:
25% of the sky covered by clouds
Air temperature:
Below Freezing
Air temperature trend:
Static
Wind Direction:
Northwest