You are here
Bunny Flat to Helen Lake via Avalanche Gulch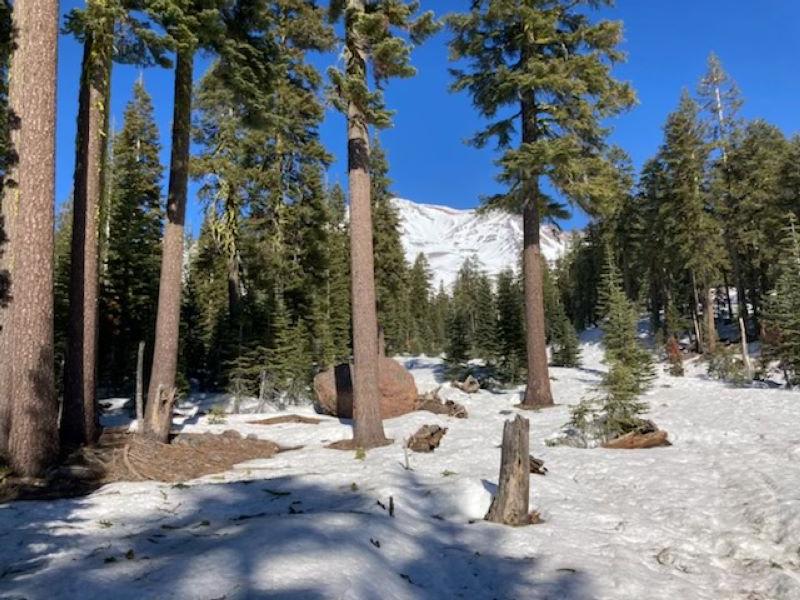 Location Name:
Bunny Flat to Helen Lake via Avalanche Gulch
Date and time of observation:
Fri, 02/11/2022 - 1:30pm
Observation made by:
Forecaster
Location Map
96067
Mount Shasta
,
CA
United States
41° 23' 22.416" N, 122° 12' 37.3284" W
California US
Snowpack Observations
Details
A tour from Bunny Flat to Helen Lake. Warm today, but a little easterly breeze. Max temperatures reached 50 °F near treeline on the mountain today. Over the past 3 days, the average temperature was 46° F, Max 51° and Min 40°. The predominant wind direction has been E-NE with average speeds of 15 mi/hr, gusts to 49 mi/hr and minimum of 2.5 m/hr. The snow is going fast on the mountain and snow surfaces are soft. Some smoother snow can be found up higher, above Helen Lake. The photo of the skier was submitted today, but taken on Tuesday, February 8th, 2022, earlier in the week.
Photos
Weather Observations
Details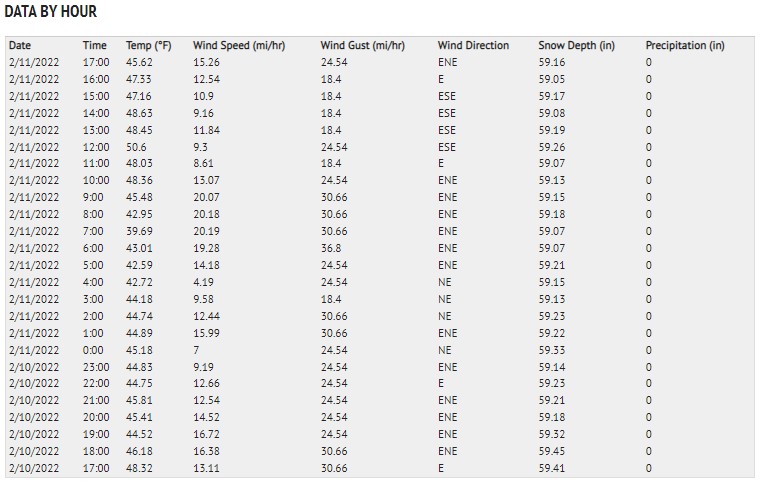 Statistics
Air temperature:
Above Freezing
Air temperature trend:
Cooling
Wind Direction:
Northeast