You are here
Casaval Ridge, Mount Shasta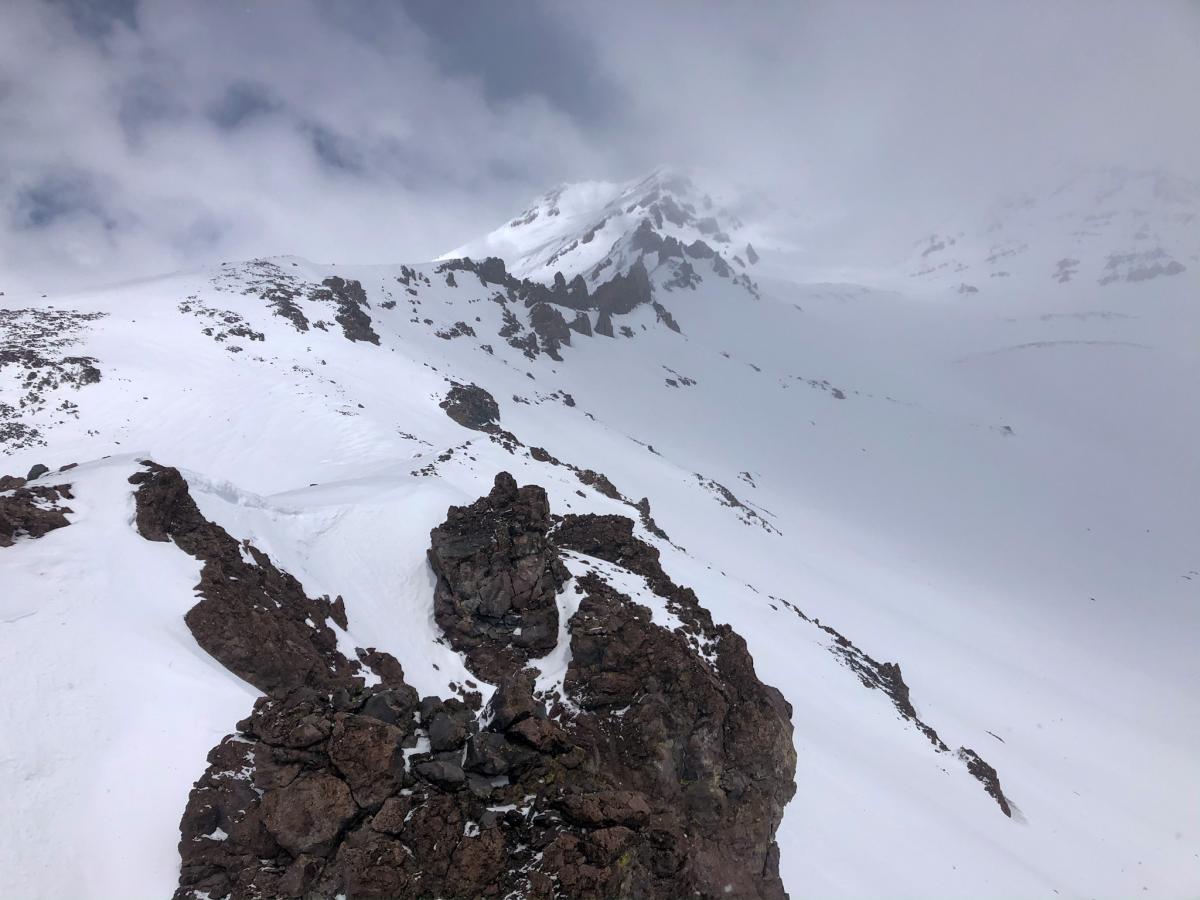 Location Name:
Lower Casaval Ridge (Giddy Giddy, Gulch), Mount Shasta
Date and time of observation:
Sat, 03/21/2020 - 1:00pm
Observation made by:
Forecaster
Red Flags:
Recent loading by new snow, wind, or rain
Location Map
96067
Mount Shasta
,
CA
United States
41° 23' 4.974" N, 122° 13' 16.7268" W
California US
Snowpack Observations
Details
March 21, 2020 (20200321) -  Lower Casaval Ridge, Mount Shasta -Ryan Sorenson
TIME: 1100- 1500
SKY: Overcast 
PRECIP: Sporadic light snowfall, S-1 with periods of S1. 
WIND: Calm to light north-easterly winds above treeline with periods of moderate easterly winds during brief snowstorms.
BLOWING SNOW: Yes, light, loading westerly terrain. 
HS: 66 inches (170 centimeters) average at Horse Camp (7,600 feet)
SURFACE PENETRABILITY: Ski 0-2 inches, Boot 4-14 inches
NOTES:
Snow squalls were more productive than expected today. Between 1130 and 1400 hours, occasional snowfall accumulated approximately an inch of fresh snow over a variable snowpack.  It was possible to find a turn or two in light powdery snow if you searched for it. However, the majority of the snowpack on the south side of Mount Shasta hosts a variety of melt-freeze crusts, some supportable some not.  South and east-facing aspects held the most supportable crusts. 
Photos
Weather Observations
Statistics
Cloud Cover:
75% of the sky covered by clouds
Accumulation rate:
Less than 1 in. per hour
Air temperature:
Below Freezing
Air temperature trend:
Cooling