You are here
Cascade Gulch Avalanche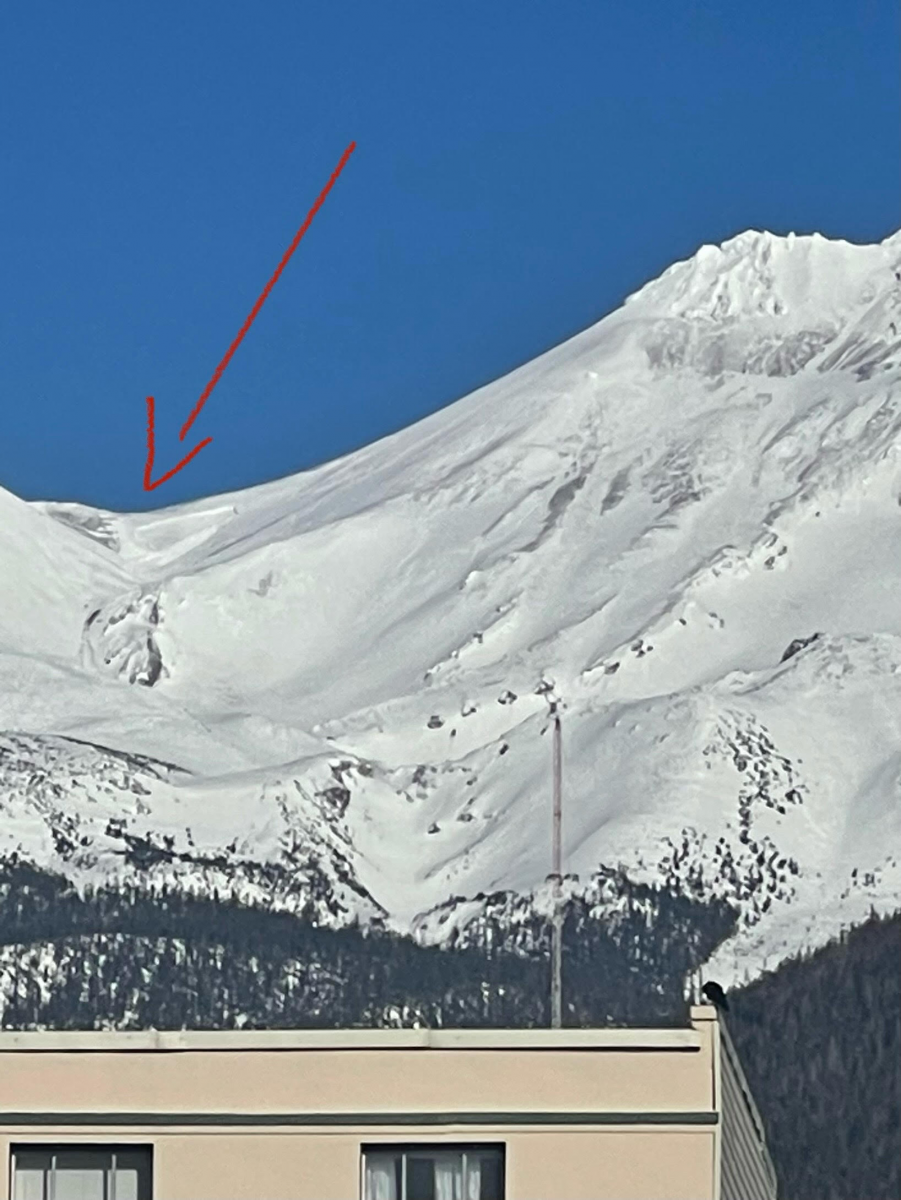 Location Name:
Old Ski Bowl
Date and time of observation:
Mon, 01/23/2023 - 1:03pm
Observation made by:
Forecaster
Red Flags:
Recent avalanche activity
Recent loading by new snow, wind, or rain
Location Map
96067
Mount Shasta
,
CA
United States
41° 22' 10.8732" N, 122° 11' 58.2432" W
California US
Snowpack Observations
Details
Today's observation revealed a massive natural avalanche at the top of Cascade Gulch on a southwest face. Spotting this avalanche from town with the naked eye indicates its magnitude. It is clear evidence that the extreme winds from the days prior have significantly loaded pockets of terrain above treeline. Snow below treeline has settled with debris from trees scattering the forest floor. Surface hoar can be found in shady, protected areas. Near treeline on solar aspects, the top 5 - 7 cm of snow has become very moist. Winds were light, with the occasional moderate gust. You can find wind effects in the alpine in the form of sastrugi, wind buff, ice pellets, and hardpack. I witnessed snow transport on the upper mountain with little to none seen near treeline. 
Observation Location: Old Ski Bowl
Elevation: 8,000 ft 
Date: 2023.01.23
Time: 1300
Observer: E. Falconer
Sky Conditions: [Clear (CLR) 
Current Precipitation: Type - None
Air Temperature: 37 °F
Surface Penetration: Ski penetration (PS) = 3 in (7 cm), boot penetration (PF) = 12 in (30 cm)
Total Snow Depth (HS): 40 in (100 cm)
24-hour New Snow Depth (HN24): None
24-hour New Snow Water Equivalent (HN24W): None
Wind Direction: N-NW
Wind Speed: Light (L), 1-16 mi/hr, twigs in motion | Moderate (M), 17-25 mi/hr, small trees sway |
Column & Block Tests: None preformed. 
Photos
Weather Observations
Statistics
Air temperature:
Above Freezing
Air temperature trend:
Warming
Wind Direction:
Northwest