You are here
Castle Lake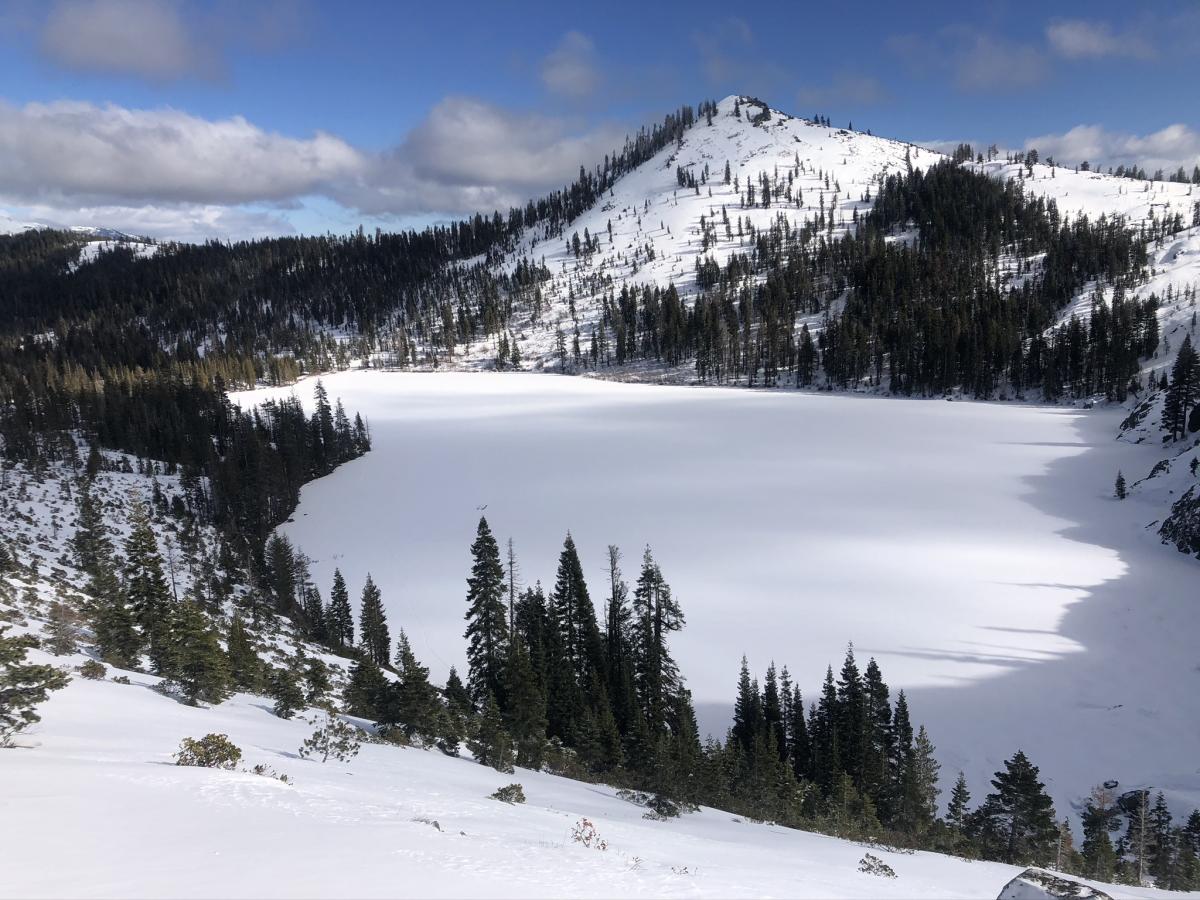 Location Name:
Middle Peak, Castle Lake
Date and time of observation:
Mon, 02/03/2020 - 1:30pm
Observation made by:
Forecaster
Location Map
96067
Mount Shasta
,
CA
United States
41° 13' 22.9656" N, 122° 23' 15.27" W
California US
Snowpack Observations
Details
DATE: 20200203

TIME: 1330

OBSERVER: Sorenson

LOCATION: Castle Lake, Right and Middle Peak

SKY CONDITION: Broken 

PRECIPITATION TYPE/RATE: none

BLOWING SNOW: no

AIR TEMPERATURE: 15 deg F

SURFACE PENETRABILITY: Ski - 0 to 1" (0 to 2.5 cm) / Boot - 0" to 1" (0 to 2.5 cm)

HEIGHT OF SNOWPACK (HS): 2' to 4' (60 to 121 cm)

HEIGHT OF NEW SNOW (HN): 1"  

WIND: Light / Northeast

NOTES:  A dusting of new snow over a shallow and well-worn snowpack exists at Castle Lake. Cooler temperatures kept the snow underfoot firm and difficult to skin.  Use caution as many obstacles, such as bushes, rocks, and icy patches, remain. The inch of new snow barely hides patches of old rain runnels, hard marbleize icy surfaces, and variable sastrugi.  
Small patchy clouds hung around 7,000-10,000 feet throughout the area. A cold light breeze blew out of the Northeast. 
Photos
Weather Observations
Statistics
Cloud Cover:
50% of the sky covered by clouds
Air temperature:
Below Freezing
Air temperature trend:
Warming
Wind Direction:
Northeast