You are here
Castle Lake Ice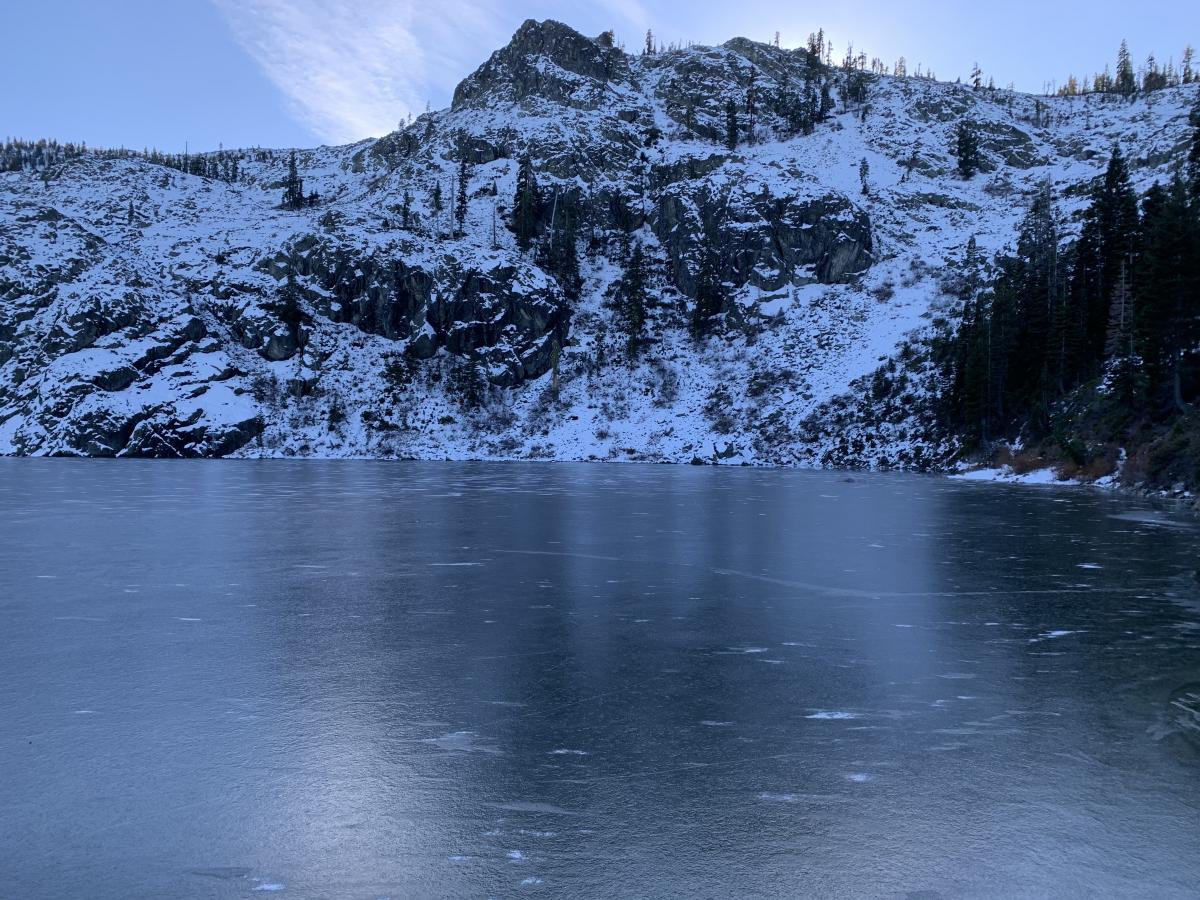 Location Name:
Castle Lake
Date and time of observation:
Wed, 12/23/2020 - 2:30pm
Observation made by:
Forecaster
Location Map
96067
Mount Shasta
,
CA
United States
41° 13' 32.9016" N, 122° 23' 9.636" W
California US
Snowpack Observations
Details
We know it's the "Mt Shasta AVALANCHE Center", but Mother Nature is killin' us this year. We've got this job to forecast when avalanches might happen, but when there is no snow, sometimes the report turns into a recreational report. With that said, Castle Lake is frozen, kinda. Open water exists as well as soft edges and thin ice. Backcountry ice skating is dangerous and can kill you also, just like avalanches. One must know the consequences of falling through the ice, like hypothermia or drowning. We're not even going to go into proper ice-rescue techniques. Just use good judgement, okay?
Today, 12.23.20, I was able to walk around to the southwest side of the lake via the west side trail to approach getting onto pretty darn good ice for skating. The ice from my access point was about 1.5 to 2 inches thick, solid. It is NOT advised to try and get on the ice from the north side (parking lot) side of the lake. If you choose to check it out and take a few strides on thin metal edges, use caution as ice can change daily, for better or for worse.
As for avalanches, there is no usable snowpack up there. Trails are good for hiking, albeit super icy. Castle Lake weather station is reporting 7 inches. Castle Weather Station 
Photos
Weather Observations
Statistics
Air temperature:
Above Freezing
Air temperature trend:
Cooling