You are here
Castle Lake ... So Close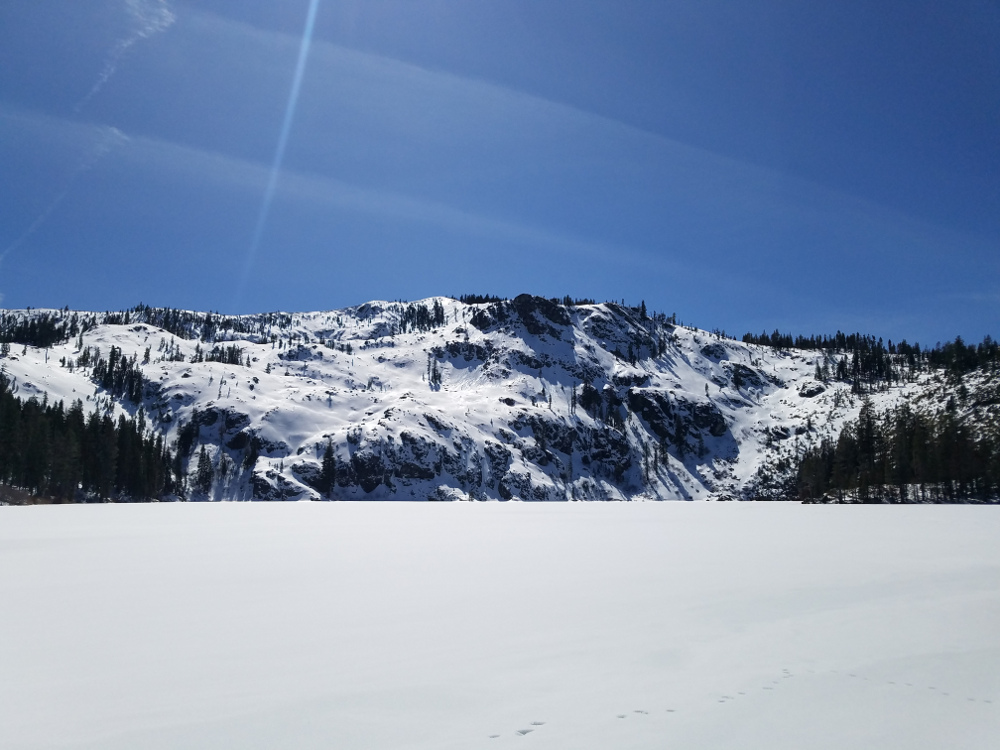 Location Name:
Castle Lake
Date and time of observation:
Tue, 03/27/2018 - 9:00pm
Observation made by:
Professional Observer
Location Map
96067
Mount Shasta
,
CA
United States
41° 13' 48.6696" N, 122° 22' 54.3828" W
California US
Snowpack Observations
Details
For skiers and snowboarders armed with an adventurous spirit and stubborn resolve and eager to get just one line in at Castle Lake this year, Middle Peak could offer the opportunity over the next few days. Conditions:
Height of snow (HS) 25-65 cm (20-25 in) around Castle Creek. Snow surface is moist to wet. Boot penetration 10-15 cm (4-6 in).
Many roller balls observed on sun exposed aspects of Middle Peak.
Lake is frozen but ice along edges is not consistently supportable. Travel over ice is not recommended.
Travel to Middle Peak best accomplished via Left Peak. Numerous Manzaniti bushes exposed on Right Peak.
Photos
Weather Observations
Statistics
Air temperature:
Above Freezing
Air temperature trend:
Warming