You are here
Castle Lake/Castle Spire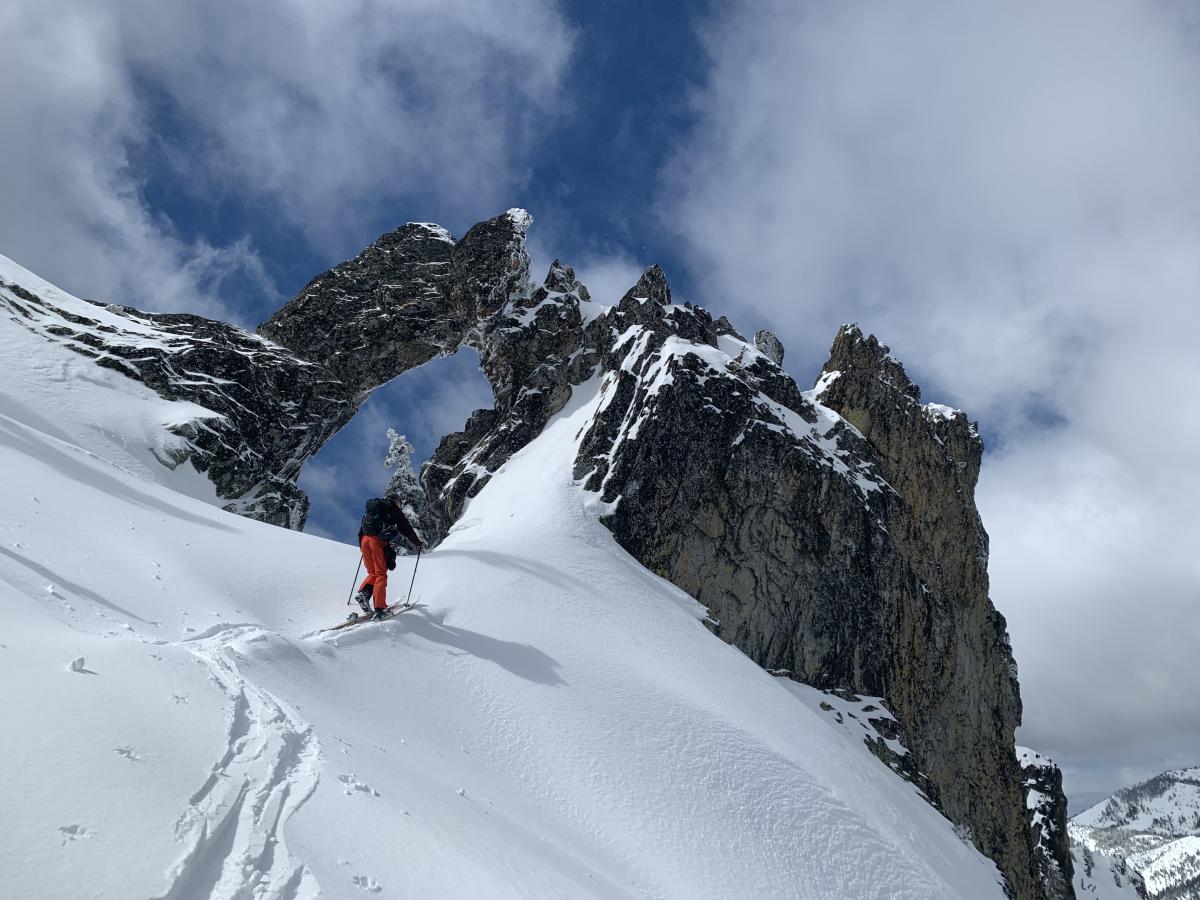 Location Name:
Castle Lake/Castle Spire
Date and time of observation:
Sat, 03/20/2021 - 11:30am
Observation made by:
Forecaster
Location Map
96067
Mount Shasta
,
CA
United States
41° 12' 19.89" N, 122° 22' 13.296" W
California US
Snowpack Observations
Details
The first day of spring. Clouds, sun, moments of very light precipitation (snow, no accumulation) calm wind and beautiful filtered light and shadows through the clouds. Avalanche danger was very good. A supportable melt-freeze (MF) crust is widespread with a dusting of powdery snow on top. Only the coldest, darkest, north facing slopes held softer snow and anything resembling powder, still on top of the melt freeze crust. Some small grain, near crust facets exist below the crust. The MF crust on southerly slopes began to break down and soften mid-afternoon, though the temps overall were still chilly. Snow stayed on trees above ~6,000 feet. Did not observe any roller balls or wind slab instability. In steep terrain near ridges, a slide for life on firm crust or scoured, old snow is possible. A few crumbling cornices off middle peak was observed and had initiated small slides below. 
Observation Location: Castle Lake / Castle Spire
Elevation: Lake level to 6,300 feet
Date: 20210320
Time: 0930-1530
Observer: N Meyers
Sky Conditions: Scattered (SCT)
Current Precipitation: Type - NO 
Air Temperature: Last 24 hours - Mean 27.5°F / High 42°F / Low 21°F 
Surface Penetration: Ski penetration (PS) = 0-2 in (0-5 cm), boot penetration (PF) = 6 in (0-15 cm)
Total Snow Depth (HS): 79 in (200 cm)
24-hour New Snow Depth (HN24): 0 in (0 cm)
24-hour New Snow Water Equivalent (HN24W): 0 in (0 cm)
Wind Direction: N | NE 
Wind Speed: [Calm (C), 0 mi/hr 
Photos
Weather Observations
Details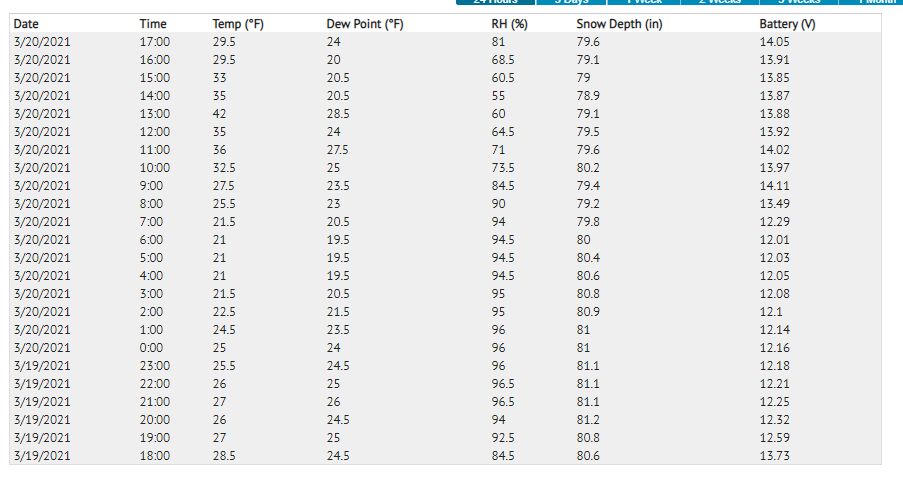 Statistics
Cloud Cover:
25% of the sky covered by clouds
Air temperature:
Below Freezing
Air temperature trend:
Cooling