You are here
Cliff Lake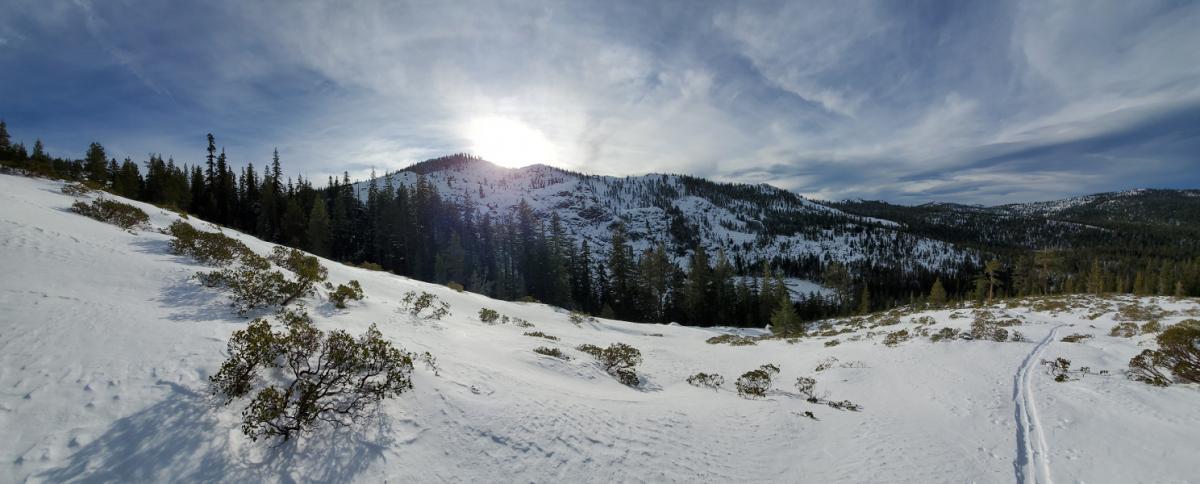 Location Name:
Cliff Lake
Date and time of observation:
Tue, 12/17/2019 - 2:00pm
Observation made by:
Forecaster
Location Map
96067
Mount Shasta
,
CA
United States
41° 11' 56.8752" N, 122° 29' 26.376" W
California US
Snowpack Observations
Details
20191217 - 1400 hrs - Beverly - Cliff Lake BasinParks Creek Summit Trailhead parking area, 5,800 feet
SKY: Overcast
PRECIP: None
BLO-SNOW: Yes
AIR TEMP: Below freezing
SURF PEN: 1.2 in (3 cm)
HEIGHT OF SNOWPACK: 17 in (44 cm) at 5,800 ft
HEIGHT OF NEW SNOW: 0
WIND: Light to moderate
Snowpack is a knife hard block of ice from the ground up with a thin layer (1.2 in / 3 cm) of unbounded granular snow above which is a mix of recrystalized and defragmented snow and hoar frost. Hoar frost mostly exists in exposed areas unaffected by the wind. Above treeline, this thin layer is replaced by a mix of rimed snow, breakable sun crusts, wind board, and sastrugis.
Wind was transporting snow and very small isolated wind slabs had formed but were stubborn to trigger.
Lakes host supportable ice with the same thin layer of unbounded granular snow.
Photos
Weather Observations
Statistics
Cloud Cover:
100% of the sky covered by clouds
Air temperature:
Below Freezing
Air temperature trend:
Static