You are here
Conditions Around the Area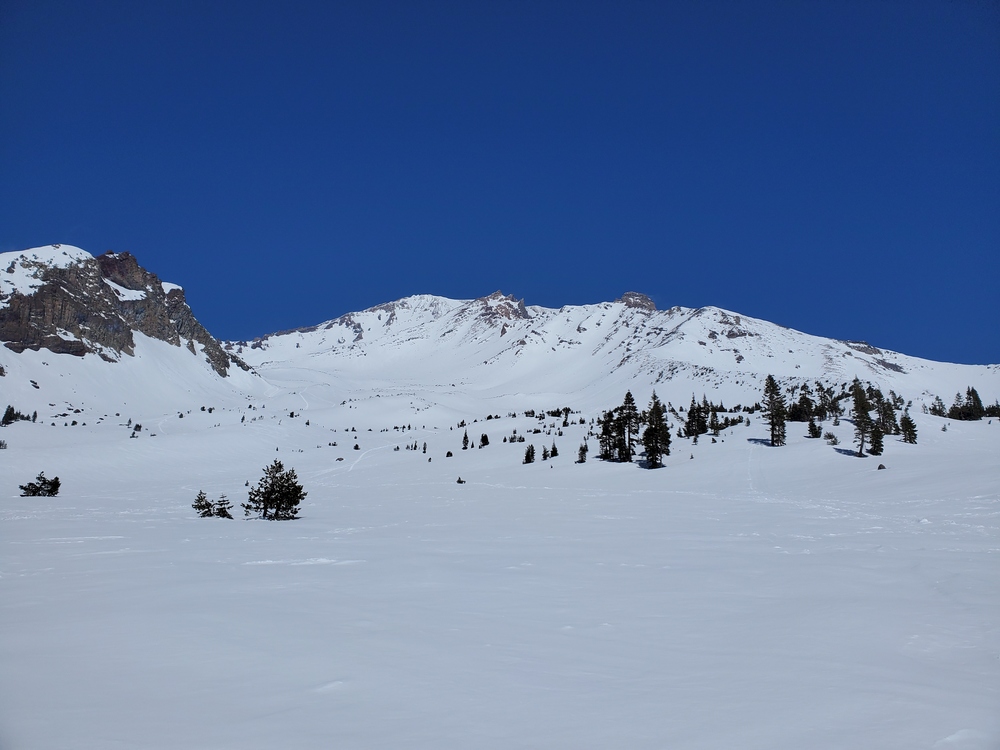 Location Name:
Eddies, Old Ski Bowl, Sun Bowl
Date and time of observation:
Tue, 03/16/2021 - 1:00pm
Observation made by:
Forecaster
Snowpack Observations
Details
Winds were mostly calm yesterday below 10,000 ft on Mount Shasta. Snow was blowing over the Red Banks in the morning. Many sastrugis covered the snow surface above treeline, though places like Sun Bowl were smooth. Wind effects were found in areas exposed to north winds. The higher you got, the less low density snow was available. Snow was softening and by the end of the day, it was beginning to crust. In places, small wind slabs were encountered. They were hard and well bonded to the snow beneath. There are plenty of exposed rocks above treeline, particularly above 9,000 ft.
Things were deeper in the Eddies but similar conditions were encountered - calm winds, warming snow, and crusts by the end of the day. No new avalanches were seen or triggered. Loose wet avalanches seemed possible.
About an inch of surface hoar was seen in the morning at Bunny Flat. It was gone by the end of the day, but shady and north facing aspects could still hold it.
See photos below.
Photos
Weather Observations
Statistics
Cloud Cover:
25% of the sky covered by clouds
Air temperature:
Below Freezing
Air temperature trend:
Cooling