You are here
Conditions in Avalanche Gulch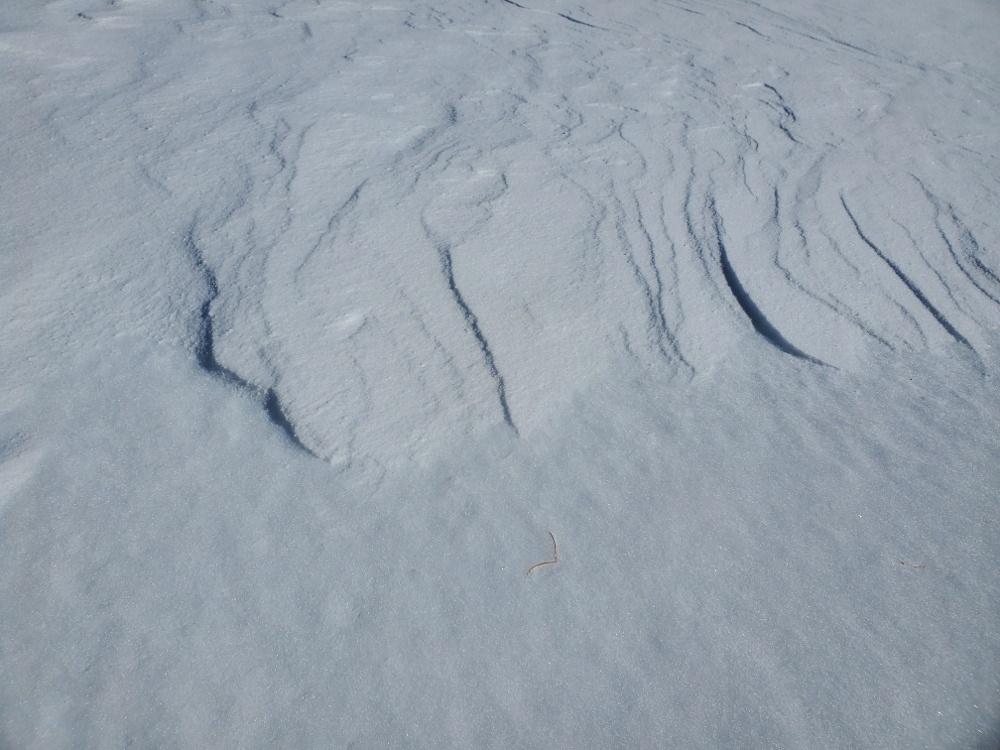 Location Name:
Avalanche Gulch
Date and time of observation:
Sun, 01/05/2020 - 1:00pm
Observation made by:
Forecaster
Location Map
96067
Mount Shasta
,
CA
United States
41° 22' 33.096" N, 122° 13' 11.2404" W
California US
Snowpack Observations
Details
Observations in Avalanche Gulch:
DATE: 20190104 - 1300 hours
ELEVATION: 8,400 ft
SKY: Broken
PRECIPITATION: None
BLOWING SNOW: Near and above treeline strong northwest winds were transporting snow
TEMPERATURE: 22°F
WIND: Moderate to strong, northwest
RED FLAGS: N/A
BOOT/SKI PENETRATION: 0-6 inches / 0-3 inches
Winds have stripped the tops of moraines and westerly facing aspects down to the pre-Christmas crust, which your boot will penetrate but your skis will not. Generally the snow surface is wind textured or scoured. Gullies hold 2-3 inches of snow and provide pretty good skiing conditions, though an occasional icy spot will be encountered.
Though wind was transporting snow above treeline, very little evidence of wind slabs were seen, and when they were, slabs were very small. Small cornices could be found in isolated areas. Most blowing snow was being sublimated.
No signs of instability were seen.
Photos
Weather Observations
Statistics
Cloud Cover:
25% of the sky covered by clouds
Air temperature:
Below Freezing
Air temperature trend:
Static
Wind Direction:
Northwest