You are here
Conditions Below and Near Treeline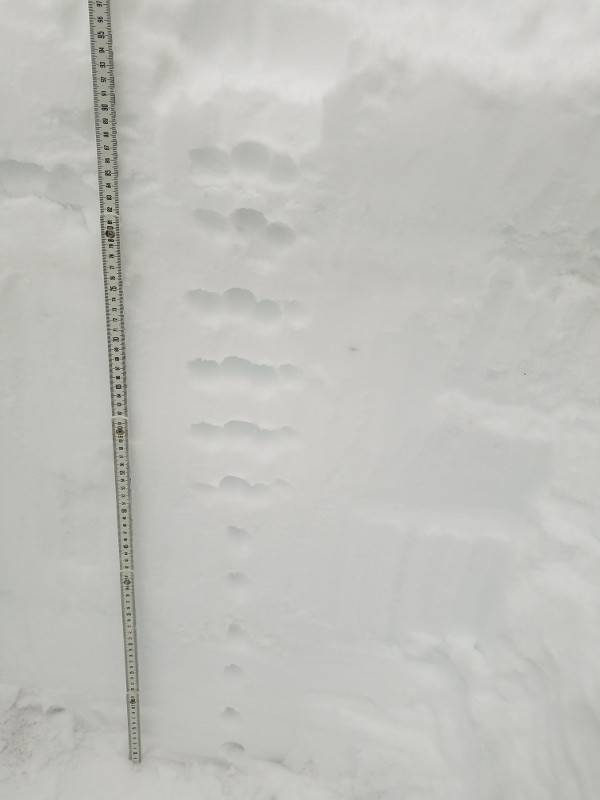 Location Name:
Green Butte Ridge
Date and time of observation:
Sun, 12/16/2018 - 2:00pm
Observation made by:
Professional Observer
Red Flags:
Recent loading by new snow, wind, or rain
Location Map
96067
Mount Shasta
,
CA
United States
41° 21' 39.2544" N, 122° 13' 49.8072" W
California US
Snowpack Observations
Details
Conditions below treeline along green butte ridge (2 p.m.):
HN24: 5-15 cm (2-6 in).
Moderate to strong S and E winds, transporting snow.
Wind lips unreactive to ski cuts.
ECTN13 ↓ 15 cm (6 in), failed below rain crust.
Ski penetration (PS): 2-10 cm (1-4 in).
Snow pack with right side up configuration.
New snow moist to wet, well bonded to rain crust.
Conditions near treeline:
HN24: 4-8 in.
Widespread rain crust, stout in most places, breakable in some.
New snow not well bonded to crust.
Little wind affect on snow, no notable signs of wind slabs.
New snow light and dry, starting near 7600 ft.
No obvious signs of instability.
Photos
Weather Observations
Statistics
Cloud Cover:
100% of the sky covered by clouds
Accumulation rate:
Greater than 1 in. per hour
Air temperature:
Below Freezing
Air temperature trend:
Cooling