You are here
Conditions at Bunny Flat and in Avalanche Gulch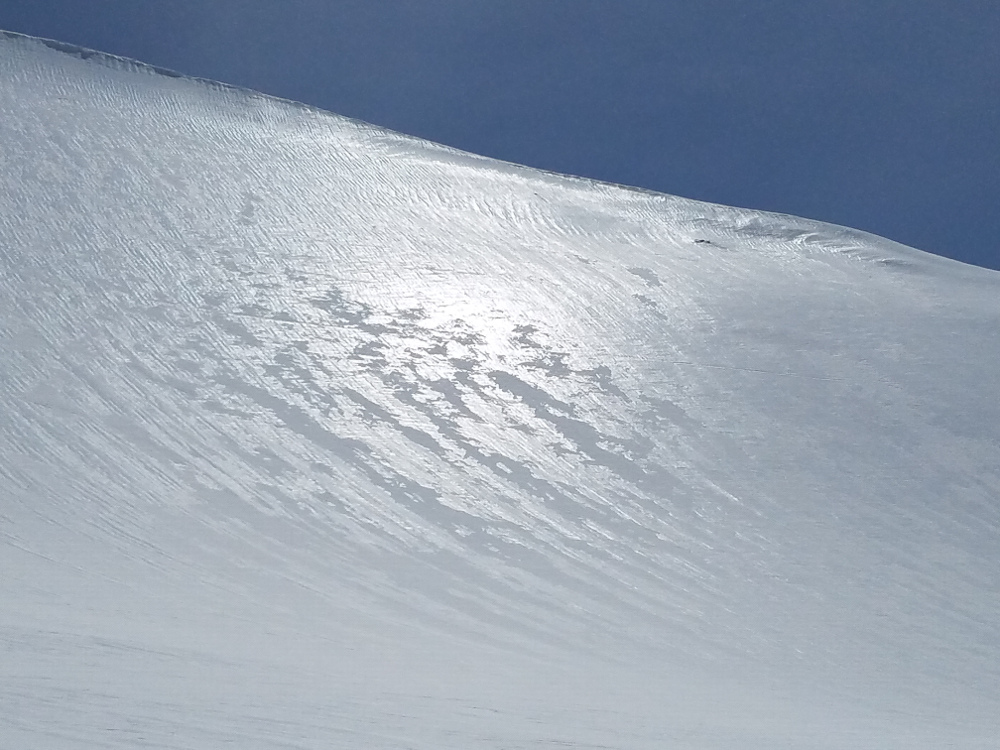 Location Name:
Avalanche Gulch
Date and time of observation:
Mon, 04/09/2018 - 9:30pm
Observation made by:
Professional Observer
Location Map
96067
Mount Shasta
,
CA
United States
41° 23' 19.1688" N, 122° 12' 36.864" W
California US
Snowpack Observations
Details
Conditions observed on a tour up Avalanche Gulch to Helen Lake:
Height of Snow (HS): 150 cm (60 in) @ 7500 ft, 300 cm (120 in) @ 8500 ft, > 300 cm @ 10,400 ft
Snow Surfaces: 2-8 cm (1-3 in) of smooth moist melt forms atop firm consolidated snow on all aspects by 2:30 p.m. Westerly aspects very smooth and icy in the morning hours. 
Snowpack: Overall stability good; skiing triggered a few small roller balls but otherwise no signs of recent wet loose activity.
Skiing: Near perfect corn conditions from 10,400 ft to 7500 ft.
Photos
Weather Observations
Statistics
Cloud Cover:
25% of the sky covered by clouds
Air temperature:
Above Freezing
Air temperature trend:
Warming