You are here
Conditions at Castle Lake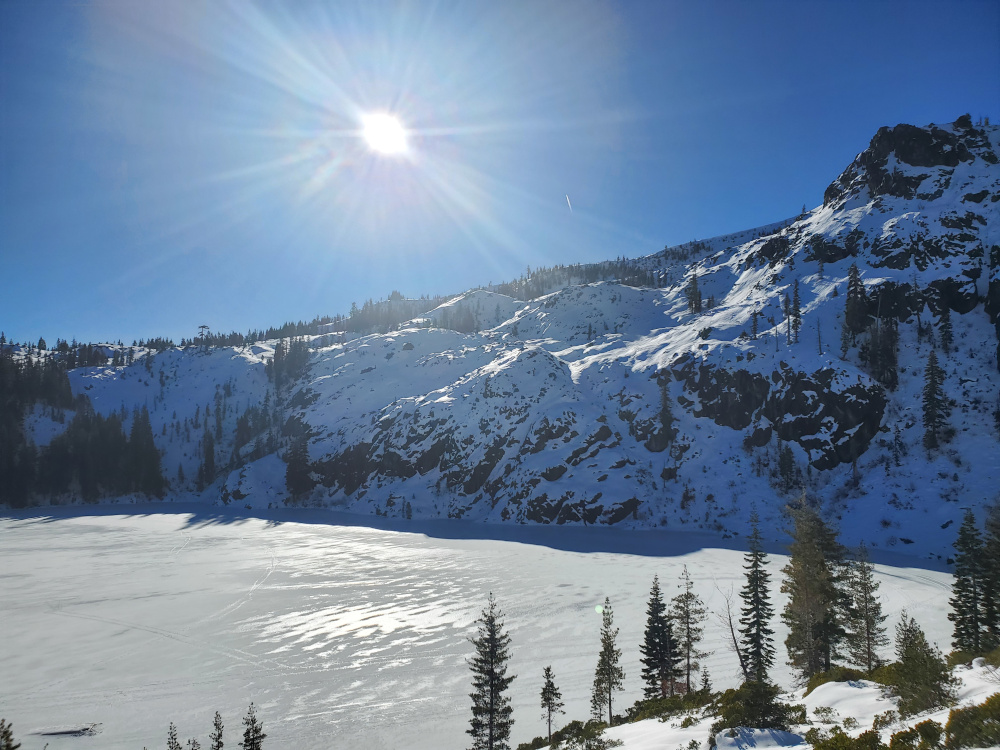 Location Name:
Castle Lake
Date and time of observation:
Sun, 01/17/2021 - 11:00am
Observation made by:
Forecaster
Snowpack Observations
Details
Castle Lake was a mixed bag. Snow surfaces ranged from firm and icy to sun softened cream. Consistency could not really be found. The upper bowl skied nicely for a second. Right peak can be traversed with a little bit of clever manzaneering. Left peak is bony and firm. Skiers with high standards may want to wait for the next storm.
The lake is frozen and supportable. Ice fishing is in. The trail to heart lake is well trodden. Check it out for a change of scenery or outdoor activity.
Observation Location: Right, Middle, Left Peak, Castle Lake
Date: 20210117
Time: 1130
Observer: Aaron Beverly
Sky Conditions: Clear (CLR)
Current Precipitation: None
Air Temperature: 42 °F
Surface Penetration: Ski penetration (PS) = 0-2 in ([0] cm)
Total Snow Depth (HS): 22 in (55 cm)
Wind Direction: NW
Wind Speed: Light (L), 1-16 mi/hr, twigs in motion
Photos
Weather Observations
Statistics
Air temperature:
Above Freezing
Air temperature trend:
Static
Wind Direction:
Northwest